MARK YOUR CALENDARS
Call our office at 866-849-2536 to schedule a speaker from WFA or WFC for your next event! 
---
"YOUR BACKYARD: OWN IT!"
TONIGHT, Thursday, February 24, 2022
Birchwood Grill
Kenosha, WI
6-8 pm


Learn more HERE!
LEAD WI
REGISTRATION IS OPEN


Learn more HERE!
"YOUR BACKYARD: OWN IT!"
Thursday, March 3, 2022
Sun Prairie, WI
6-8 pm


Learn more HERE!
"YOUR BACKYARD: OWN IT!"
Thursday, March 10, 2022
Waupun, WI
6-8 pm


Register HERE!
---
LEAD WISCONSIN
July 10-15, 2022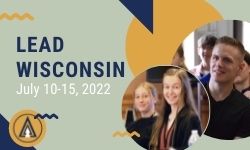 Hey, teens! Reserve your spot HERE!
If you're 19+ and want to invest in the next generation, contact us HERE!
Equipping teens to become effective godly leaders who engage the culture
from a Biblical perspective.
---
2020-2021 Legislative Directory


CLICK HERE to download
your FREE copy today!
---
Responding to the Transgender Issue:
Parent Resource Guide


Are you struggling to find the right words to help your child navigate transgender issues?
If so, "The Parent Resource Guide" was written with you in mind!
It is a carefully researched resource providing parents with practical ways to address the transgender issue with their children.
Grab your free copy HERE.
Call our WFC office at 888-378-7395 to obtain a print copy for a suggested donation of $5.
_____________
PARTNER WITH US!
It is the mission of Wisconsin Family Action to advance Judeo-Christian principles and values in Wisconsin by strengthening, preserving, and
promoting marriage, family, life and religious freedom. Our vision is a Wisconsin where God is honored, families thrive, human life is cherished
and religious freedom flourishes.
CLICK here to invest in your family, faith, freedom and future!
_____________
LEAVING A LEGACY
Because of our desire to serve and help families, our ministry is making resources available that can be useful in creating a wise giving plan.
Click HERE for more information on how you can significantly impact the Kingdom while strengthening and building families.
---
IN THIS EDITION
SPECIAL ANNOUNCEMENT: Website Change
Parental Rights & Expanding School Choice Find Favor in the Legislature
Proof Gov. Evers' Agenda Is NOT for the Good of His Constituents
Prayer a Critical Fundamental for Marriages That Go the Distance
How To Preserve the Truth About Our Nation's History
In the Media
---
SPECIAL ANNOUNCEMENT: Website Change
Last week we updated the Wisconsin Family Council website. Wahoo! Part of this update means we no longer have tabs running across the top of the website. Instead, all those tabs are can be found under "Expanded Menu," located in the upper left-hand corner. If you can't find something, please feel free to respond to this email or call our office.
---
Parental Rights & Expanding School Choice Find Favor in the Legislature
Parents' rights matter, especially in K-12 public education. That's why WFA whole-heartedly supports Assembly Bill 963/Senate Bill 962, the "Parents' Bill of Rights." The bill passed in the Assembly earlier this week. The Senate Education Committee held a public hearing on it Wednesday during which Julaine testified in favor of the bill. We anticipate the Senate voting on it yet this session.
At that same hearing, Julaine also testified in favor of Assembly Bill 970/Senate Bill 974 which expands the Parental Choice Program (i.e., the "voucher" programs in Milwaukee, Racine and statewide) and supports parental rights in Wisconsin. On Tuesday the Assembly passed AB 970, on party lines. This bill now heads to the Senate where it is expected to pass and then to the governor's desk.
Wisconsin Family Action has strongly supported both of these bills. You can read our testimony HERE.
---
The Potawatomi tribe recently reached a deal with the state allowing the tribe's casinos, including Potawatomi Hotel & Casino in Milwaukee, and affiliate locations to offer betting on sporting events. A press release from Governor Tony Evers' office states a compact amendment was signed between both parties, which is now headed to the U.S. Department of Interior for a 45-day review. No additional state or county approvals for the deal are needed. The governor also extended the terms of the tribe's compact through 2061.
Julaine Appling pointed out, "The governor has total control over these compact agreements. Because we have no input or oversight whatsoever on this issue from our elected legislators, we will soon have sports betting at every casino in the state. Once again, Governor Evers has made a deal that requires citizens to lose in order for the state to win. That's a terrible way to govern."
This year Wisconsin has Gubernatorial elections. Let's elect a governor who makes decisions for the good of his citizens.
---
Prayer a Critical Fundamental for Marriages That Go the Distance
Continuing with a marriage emphasis this month, we consider marriage fundamentals. As with most things, the fundamentals really matter. Dr. Dewey Wilson writing for strongmarriages.com offers these ideas shared by veteran spouses: Separate emotionally from family and friends; in other words, leave and cleave. Learn effective communication and conflict resolution skills. Create and maintain a safe environment for each other. Provide nurture, support, and comfort for each other. Never stop learning and serving, and laugh and have fun.
Julaine Appling shared that prayer would be a valuable addition to this list, "In my coaching days, no matter the level or the sport, I harped on fundamentals because they ultimately determine success or failure. Husbands and wives who want a strong, enduring marriage work hard on the fundamentals. That said, I would definitely add prayer to this list. Prayer binds hearts in a unique way as a couple seeks a God-honoring marriage."
The submission deadline for the Wisconsin Marriage Hall of Fame has been extended to tonight at midnight! We are excited about revealing the inaugural inductees next Monday, Feb. 28, and sharing stories of so many couples whose marriages have gone the distance. Watch for an email!
Submit your story of a Wisconsin couple who has been married for 60+ years HERE. There's still time!
---
How To Preserve the Truth About Our Nation's History
This week we recognized presidents. In fact, since 1971, the third Monday in February has marked the celebration of the federal holiday that has become commonly known as Presidents' Day. But did you know that prior to 1971, the celebration was centered entirely on the "Father of our Nation," George Washington?
Over 50 years ago, when legislation was presented to change the name of this holiday, Tennessee Representative Dan Kuykendall made this startling and accurate prediction: "If we do this [change the name to Presidents' Day], 10 years from now our schoolchildren will not know or care when George Washington was born. They will know that in the middle of February they will have a 3-day weekend for some reason. This will come."
How true have Dan Kuykendall's words become? When we forget about our nation's most important historical figure, the "Father of our Country," a great and godly man such as George Washington, we also stand to forget the principles and foundations of our very society.
But that doesn't have to happen — and families are the key to making sure it doesn't happen. Take time this week to talk with your children about what this past Monday was really all about. Tell the story of George Washington and his importance to our nation. Let's do all we can to preserve the truth about our nation's history.
Julaine recorded an entire episode on the history of Presidents' Day. You can listen to it and read the commentary HERE.
---
WEEKLY RADIO COMMENTARY. "WISCONSIN FAMILY CONNECTION" – Airing this week on over 20 stations statewide. Click HERE to listen to this week's Wisconsin Family Connection, "Whence Cometh Presidents' Day?" Read the complete radio commentary HERE. Subscribe to our podcasts HERE! 
ARCHIVED:
Week of February 21, 2022 – The RIghts of Parents
Week of February 7, 2022 – Celebrating Marriage!
Week of January 31, 2022 – Needed: A Moral and Religious People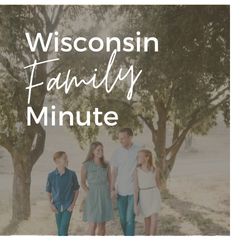 "WISCONSIN FAMILY MINUTE"
A daily program for Christian radio stations! Click HERE for our daily program; listen or download! Click HERE to subscribe to your Wisconsin Family Minute podcasts! Find your local station HERE. If the Christian radio station you listen to isn't carrying "Wisconsin Family Minute," please encourage them to do so. Contact us at 866-849-2536 or info@wifamilycouncil.org. 
HOME FRONT – VCY AMERICA
WFC President Julaine Appling, joined by WFC Exec VP Micah Pearce, hosts VCY America's "Home Front" program every Wednesday afternoon (Sept.-May) at 3:15 p.m. CLICK HERE to listen to the archived episodes. On today's show, Julaine and Micah talk events, early-child education, worldview, Wisconsin legislation, and Gov Evers' latest handout to Planned Parenthood. Click HERE to listen to this week's program.
VCY AMERICA TV30 "InFocus"
Julaine Appling, WFC president, is a regular guest (one Monday per month) on VCY America's TV 30 "InFocus" live, call-in program with Jim Schneider which airs on Monday evenings from 7:00-8:00 p.m. (Sept. through May). Click HERE to watch archived episodes. Livestream "InFocus" HERE. Julaine joined Jim Monday, February 14, 2022. Watch the show HERE. Her next appearance on InFocus will be Monday, March 14, 2022, at 7 p.m.
STAND UP FOR THE TRUTH – Q90FM
Julaine Appling is an occasional guest on Q90's "Stand Up for the Truth" program hosted by David Fiorazo (9-10 a.m., M-F). Julaine most recently joined David on Tuesday, September 21, 2021. Listen in HERE. Listen to the previous Julaine's most recent appearance on the podcast was Thursday, February 10, 2022. Listen to the podcast HERE. You can tune-in live HERE.
–WFA's president Julaine Appling is available to speak to your group, church, school, civic organization, and other events. Call
866-849-2536
 to schedule.
–Dave Lingle, Wisconsin Family Council's Director of Church Relations, is available to speak in churches. Call
920-342-1928
 for more information.