MARK YOUR CALENDARS
Call our office at 866-849-2536 to schedule a speaker from WFA or WFC for your next event! 
"YOUR BACKYARD: OWN IT!"
TONIGHT, Thursday, March 31, 2022
Pizza Ranch — Manitowoc, WI
5:30-7pm


Register HERE!
SPRING GENERAL ELECTION
Tuesday, April 5, 2022


Learn more HERE.
"YOUR BACKYARD: OWN IT!"
Thursday, April 7, 2022
Pizza Ranch — Baraboo, WI
6-8 pm


Register HERE!
EASTER
Sunday, April 17, 2022

LUNCH WITH A PURPOSE
Wednesday, April 27, 2022
Feat. Carl Kerby of Reasons for Hope
1130 am


Register HERE!
---
LEAD WISCONSIN
July 10-15, 2022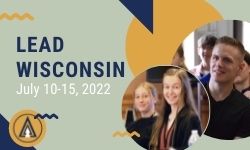 Hey, teens, ages 13-19! Reserve your spot HERE!
If you're 19+ and want to invest in the next generation, contact us HERE!
Equipping teens to become effective godly leaders who engage the culture
from a Biblical perspective.
---
2021-2022 Legislative Directory


CLICK HERE to download
your FREE copy today!
---
Responding to the Transgender Issue:
Parent Resource Guide


Are you struggling to find the right words to help your child navigate transgender issues?
If so, "The Parent Resource Guide" was written with you in mind!
It is a carefully researched resource providing parents with practical ways to address the transgender issue with their children.
Grab your free copy HERE.
Call our WFC office at 888-378-7395 to obtain a print copy for a suggested donation of $5.
_____________
PARTNER WITH US!
It is the mission of Wisconsin Family Action to advance Judeo-Christian principles and values in Wisconsin by strengthening, preserving, and
promoting marriage, family, life and religious freedom. Our vision is a Wisconsin where God is honored, families thrive, human life is cherished
and religious freedom flourishes.
CLICK here to invest in your family, faith, freedom and future!
_____________
LEAVING A LEGACY
Because of our desire to serve and help families, our ministry is making resources available that can be useful in creating a wise giving plan.
Click HERE for more information on how you can significantly impact the Kingdom while strengthening and building families.
---
IN THIS EDITION
Eau Claire: Wisconsin's Loudon County & the Spring Election
The Importance of April 5
How Parents Can Oppose the War on Our Children
The Last Day of Problem Gambling Awareness Month
In the Media
---
Eau Claire: Wisconsin's Loudoun County & the Spring Election
Fox News recently ran an op ed that said the Eau Claire School District might be the worst violator of parental rights yet — worse than what went down in Loudoun County, VA last year! Three candidates for the Eau Claire school board exposed a recent teacher-training presentation that proclaimed, "[f]acilitators, guide this discussion [about sexual and gender identity]. Remember, parents are not entitled to know their kids' identities. That knowledge must be earned." Unbelievably both the superintendent and the school board president defended the training.
Julaine Appling added, "This training also included telling school facilitators that the objections of parents who have religious issues with gender transition are 'the weaponization of religion against queer people.' Unfortunately, this isn't happening just in Eau Claire; similar training is in many districts across the state. Concerned citizens can make a difference where they live by voting for good candidates this next Tuesday, April 5. Elections matter; they have very real consequences. Help make the consequences in your community good ones. Vote and encourage others to join you! Don't be 'Eau Claired'!"
Watch Julaine explain the situation in 57 seconds HERE. Read more HERE.
---
What we know is that someone is going to "own" our backyards — our communities, the place we call home. If we don't help determine who "owns" our backyards, we are likely going to get leadership who doesn't share our beliefs and values and then policies we don't agree with and that are not truly good for the community and the people who live there.
One of the easiest and best ways to be positively involved in owning our own backyards is to vote — and especially to vote in local elections. That opportunity is happening right now statewide and will culminate on Spring Nonpartisan General Election Day next Tuesday, April 5.
Spring elections in Wisconsin are primarily about local offices. This is the time we elect mayors, city council members, county supervisors, town and village supervisors, school board members, municipal, circuit and appellate judges and more.
Your Backyard: Own It! has been the theme of the community events we've been doing around the state since early last month. The focus is to give people practical ideas for making their communities truly good — places where families thrive, religious freedom flourishes, and human life is cherished. We will be running this event series throughout Wisconsin until early November. We would love to have you join us! Find a location close to you HERE.
Listen the complete podcast episode by Julaine Appling HERE.
---
How Parents Can Oppose the War on Our Children
The war on children. It's real. It's relentless. It's vicious. This war begins in the womb with over 541,000 preborn babies being aborted just in our state since 1977. Our children walk into this war alone as they enter public schools where they are taught that they are the product of evolution, they can't have or voice opinions that are contrary to the popular culture, and are urged to question their gender. Then there's the war on children's purity — from school sex ed classes to pornography to the sexualization of everything in the media, and even human trafficking. And then there's gambling and drugs and alcohol — all of which are designed to ensnare and addict children — often for life.   Here are a few ways parents and concerned adults can oppose the war on children: 
Admit Satan and the world want our children.
Talk, talk, talk and talk some more to your children. Use family meetings, one-on-one meetings. Ask questions. Lead discussions.
Invade their privacy, especially their social media privacy. Know who they interact with, where they are, what they watch, what they listen to. Explore. Investigate.
Go to church together. Read the Bible and pray together.
Purposefully build a biblical worldview in your children.
Plan family activities that are designed to bond the family and build the children, with a special focus on making men of your boys and young ladies of your girls.
Love your children enough to fight for them. The Bible tells us children are a gift from God, a heritage of the Lord. They are not trophies, toys, inconveniences, or burdens. They are humans stamped with the image of God and, in stewardship, given to parents to love, care for, instruct, and protect. If parents and other adults don't do battle for the hearts, minds and bodies of their children, who will?Disney is taking intentional strides to advance the LGBTQIA+ agenda through entertainment created for families with children. Family Research Council reported earlier this week, "[Disney's] Corporate President Karey Burke … [insisted] on an employee Zoom call that she wants a 'minimum of 50 percent of its characters to be LGBTQIA' and other minorities."  Julaine Appling, President of Wisconsin Family Action and Wisconsin Family Council stated, "As an organization, we typically do not engage in boycotts. We are not asking you as an organization to boycott; however, we do think you should know what Disney leadership is wanting to do with its popular theme park in the wake of Governor DeSantis signing the parental rights bill. You have to make these kinds of decisions for yourself and for your family; all we can do is let you know the truth of what is happening." 
On that note, it seems appropriate to point out that 
---
As we close out Problem Gambling Month, a focus on another group that is very susceptible to the siren song of lady luck is appropriate, and that's seniors. Research shows seniors gamble for various reasons, including to escape loneliness or depression, to be active with friends, to increase fixed incomes, and to provide entertainment and fun. Casinos especially target seniors, offering day trips that include free food and drink and more. Family members are encouraged to be alert for signs that would indicate gambling has gone from entertainment to a problem.
Julaine Appling explained, "The nature of an addition is it starts small and harmless, but the hooks are set. What began as just fun becomes destructive. Everyone who gambles, whether with a lottery ticket, or at a casino slot machine needs to remember the games are designed for you to lose way more than you will win. Better not to start at all whether you're young, old or in-between."
---
WEEKLY RADIO COMMENTARY. "WISCONSIN FAMILY CONNECTION" – Airing this week on over 20 stations statewide. Click HERE to listen to this week's Wisconsin Family Connection, "Your Backyard: Own It!" Read the complete radio commentary HERE. Subscribe to our podcasts HERE! 
ARCHIVED:
Week of March 21, 2022 – The War on Children Is Real
Week of March 14, 2022 – Gambling: Will We Learn From Our History?
Week of March 7, 2022 – Holding Governor Evers Accountable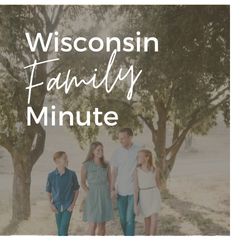 "WISCONSIN FAMILY MINUTE"
A daily program for Christian radio stations! Click HERE for our daily program; listen or download! Click HERE to subscribe to your Wisconsin Family Minute podcasts! Find your local station HERE. If the Christian radio station you listen to isn't carrying "Wisconsin Family Minute," please encourage them to do so. Contact us at 866-849-2536 or info@wifamilycouncil.org. 
HOME FRONT – VCY AMERICA
WFC President Julaine Appling, joined by WFC Exec VP Micah Pearce, hosts VCY America's "Home Front" program every Wednesday afternoon (Sept.-May) at 3:15 p.m. On each program Julaine and Micah talk about important events happening in Wisconsin. This week Julaine and Micah discuss the importance of WI's Spring Election on April 5, especially as it relates to situations like what came out about a training session in the Eau Claire School District regarding sexual orientation and gender identity and what parents should know. Click HERE to listen to this week's program. CLICK HERE to listen to the archived episodes.
VCY AMERICA TV30 "InFocus"
Julaine Appling, WFC president, is a regular guest (one Monday per month) on VCY America's TV 30 "InFocus" live, call-in program with Jim Schneider which airs on Monday evenings from 7:00-8:00 p.m. (Sept. through May). Click HERE to watch archived episodes. Livestream "InFocus" HERE. Julaine joined Jim Monday, March 14, 2022. Watch the show HERE. Her next appearance on InFocus will be Monday, April 4, 2022, at 7 p.m.
STAND UP FOR THE TRUTH – Q90FM
Julaine Appling is an occasional guest on Q90's "Stand Up for the Truth" program hosted by David Fiorazo (9-10 a.m., M-F). Julaine most recently joined David on Tuesday, September 21, 2021. Listen in HERE. Listen to the previous Julaine's most recent appearance on the podcast was Thursday, February 10, 2022. Listen to the podcast HERE. You can tune-in live HERE.
–WFA's president Julaine Appling is available to speak to your group, church, school, civic organization, and other events. Call
866-849-2536
 to schedule.
–Dave Lingle, Wisconsin Family Council's Director of Church Relations, is available to speak in churches. Call
920-342-1928
 for more information.