MARK YOUR CALENDARS
Call our office at 866-849-2536 to schedule a speaker from WFA or WFC for your next event! 
"YOUR BACKYARD: OWN IT!"
TONIGHT, Thursday, March 3, 2022
Pizza Ranch — Sun Prairie, WI
6-8 pm


Learn more HERE!
LEAD WI
REGISTRATION IS OPEN


Learn more HERE!
"YOUR BACKYARD: OWN IT!"
Thursday, March 10, 2022
Pizza Ranch — Waupun, WI
6-8 pm


Register HERE!
"YOUR BACKYARD: OWN IT!"
Thursday, March 24, 2022
Pizza Ranch — Marshfield, WI
6-8 pm


Register HERE!
SPRING GENERAL ELECTION
Tuesday, April 5, 2022


Learn more HERE.
EASTER
Sunday, April 17, 2022

---
LEAD WISCONSIN
July 10-15, 2022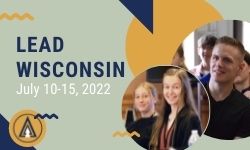 Hey, teens, ages 13-19! Reserve your spot HERE!
If you're 19+ and want to invest in the next generation, contact us HERE!
Equipping teens to become effective godly leaders who engage the culture
from a Biblical perspective.
---
2021-2022 Legislative Directory


CLICK HERE to download
your FREE copy today!
---
Responding to the Transgender Issue:
Parent Resource Guide


Are you struggling to find the right words to help your child navigate transgender issues?
If so, "The Parent Resource Guide" was written with you in mind!
It is a carefully researched resource providing parents with practical ways to address the transgender issue with their children.
Grab your free copy HERE.
Call our WFC office at 888-378-7395 to obtain a print copy for a suggested donation of $5.
_____________
PARTNER WITH US!
It is the mission of Wisconsin Family Action to advance Judeo-Christian principles and values in Wisconsin by strengthening, preserving, and
promoting marriage, family, life and religious freedom. Our vision is a Wisconsin where God is honored, families thrive, human life is cherished
and religious freedom flourishes.
CLICK here to invest in your family, faith, freedom and future!
_____________
LEAVING A LEGACY
Because of our desire to serve and help families, our ministry is making resources available that can be useful in creating a wise giving plan.
Click HERE for more information on how you can significantly impact the Kingdom while strengthening and building families.
---
IN THIS EDITION
WFC Opens the Assembly Session in Prayer
WFA Fights for Religious Freedom with 28 Other State Family Policy Councils
WFA Demands Answers from the Governor
Wisconsin Marriage Hall of Fame Featured on News Outlets
In the Media
---
WFC Opens the Assembly Session in Prayer
Late last week Daniel Degner, WFC's Church Ambassador Network Director, was invited to open Thursday's State Assembly session in prayer (pictured left). The goal of the Church Ambassador Network is to help pastors build real and redemptive relationships with legislators. One of the ways Dan leads the way in this effort is by personally being available to legislators at the capitol for prayer. In fact, it's not a rare occurrence to see him praying with a legislator before a floor session begins.
God never merges church and government, but throughout history, He has these two distinct spheres of influence work together. Because of this, we are intentionally working toward the day every legislator in Wisconsin knows at least one Bible-believing pastor they feel comfortable turning to for input and prayer. Here is part of the prayer Dan offered:
"Heavenly Father, … [i]n the book of James Chapter 1 verse 5 Your Word says, 'If any of you lacks wisdom, let him ask God, who gives generously to all without reproach, and it will be given him.' I pray that You would give wisdom to this Assembly and our government here today as they conduct business on behalf of the people of Wisconsin. … We pray this in Jesus's name. And we all say Amen."
---
WFA Fights for Religious Freedom with 28 Other State Family Policy Councils
On Tuesday Wisconsin Family Action (WFA), along with 28 other state family policy councils across the country and the national organization Family Policy Alliance, filed an amicus (friend-of-the-court) brief with the U.S. Supreme Court in support of high-school football Coach Joseph Kennedy who was fired from a public school in Washington State after he prayed briefly at the 50-yard line.
Juliane Appling, President of Wisconsin Family Action and Wisconsin Family Council, clearly stated, "We all suffer when our First Amendment freedoms are violated. A free society should not single out a person's religious speech for unfavorable treatment."
On the same topic but closer to home, the Wisconsin Court of Appeals ruled last week in favor of a church in Madison. As a result of that ruling, Capitoland Christian Center Church remains free to expect its employees to share and live out its religious beliefs. In its decision, the court affirmed a lower court's ruling that the church did not engage in marital-status discrimination when it informed one of its employees that the church's religious beliefs prohibited her from living with her boyfriend, a condition of employment which the individual had previously agreed to uphold.
Wisconsin Family Action is grateful for the work and partnership of Alliance Defending Freedom and Wisconsin Institute for Law and Liberty (WILL). The expertise of both organizations in defending religious freedom is not just encouraging, but critically important today.
---
On Monday, Wisconsin Institute for Law and Liberty represented Wisconsin Family Action along with Wisconsin Right to Life and Pro-Life Wisconsin in a letter to Governor Evers demanding that he explain his legal basis for giving Planned Parenthood of Wisconsin $2.4 million from the federal COVID relief funds that have come into the state. The letter points out that the governor does not have the authority to create grant programs and that state law prohibits these funds from going to any group that promotes, refers for, or performs abortions. Read the press release HERE.
Julaine Appling appropriately pointed out, "Federal funds means it's taxpayer money. The people deserve to know whether the governor has distributed these funds legally. Some see such grants to the abortion giant as a kind of 'quid pro quo' since Planned Parenthood of Wisconsin spent $700,000 to help get Evers elected."
The governor is up for election this fall.
---
Earlier this week, Wisconsin Family Council announced its inaugural inductees into the Wisconsin Marriage Hall of Fame. Eleven couples were inducted, with Hiram and Gretta Brown of Rice Lake having the distinction of being the longest-married couple at 78 years later this month. We originally had planned to induct 5 couples. Because of the overwhelming response, we decided to induct each couple who had been married for at least 65 years.
Since the release of Wisconsin Marriage Hall of Fame, several news outlets in Wisconsin have featured it including NBC15, La Crosse Tribune, and The Chippewa Herald.
Julaine Appling stated, "We started this Hall of Fame to honor both the institution of marriage and individual marriages that have gone the distance. These couples show us all that marriage to one person for a lifetime is not only possible but well worth it. This has been not only a fun initiative for us but also one we believe is timely as the world keeps saying marriage isn't important or relevant. That's a lie we can't afford to believe."
The couples' stories and their best marriage advice can be found HERE. Each February we will reopen submission so that more couples can be inducted into this unique hall of fame.
**We would like to correct two errors published in a press release and an email earlier this week: "Marvin (Sr) and Janey Kuehl, from Kewaskum, married 71 years" and "Otis and Bonnie Ostrander from Fall River, married 67 years." Both of these corrections have been added to our website.
---
WEEKLY RADIO COMMENTARY. "WISCONSIN FAMILY CONNECTION" – Airing this week on over 20 stations statewide. Click HERE to listen to this week's Wisconsin Family Connection, "The War on Life Rages." Read the complete radio commentary HERE. Subscribe to our podcasts HERE! 
ARCHIVED:
Week of February 21, 2022 – Whence Cometh Presidents' Day?
Week of February 14, 2022 – The Rights of Parents
Week of February 7, 2022 – Celebrating Marriage!
Week of January 31, 2022 – Needed: A Moral and Religious People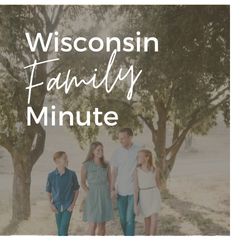 "WISCONSIN FAMILY MINUTE"
A daily program for Christian radio stations! Click HERE for our daily program; listen or download! Click HERE to subscribe to your Wisconsin Family Minute podcasts! Find your local station HERE. If the Christian radio station you listen to isn't carrying "Wisconsin Family Minute," please encourage them to do so. Contact us at 866-849-2536 or info@wifamilycouncil.org. 
HOME FRONT – VCY AMERICA
WFC President Julaine Appling, joined by WFC Exec VP Micah Pearce, hosts VCY America's "Home Front" program every Wednesday afternoon (Sept.-May) at 3:15 p.m. On each program Julaine and Micah talk about important events happening in Wisconsin. CLICK HERE to listen to the archived episodes. Click HERE to listen to this week's program.
VCY AMERICA TV30 "InFocus"
Julaine Appling, WFC president, is a regular guest (one Monday per month) on VCY America's TV 30 "InFocus" live, call-in program with Jim Schneider which airs on Monday evenings from 7:00-8:00 p.m. (Sept. through May). Click HERE to watch archived episodes. Livestream "InFocus" HERE. Julaine joined Jim Monday, February 14, 2022. Watch the show HERE. Her next appearance on InFocus will be Monday, March 14, 2022, at 7 p.m.
STAND UP FOR THE TRUTH – Q90FM
Julaine Appling is an occasional guest on Q90's "Stand Up for the Truth" program hosted by David Fiorazo (9-10 a.m., M-F). Julaine most recently joined David on Tuesday, September 21, 2021. Listen in HERE. Listen to the previous Julaine's most recent appearance on the podcast was Thursday, February 10, 2022. Listen to the podcast HERE. You can tune-in live HERE.
–WFA's president Julaine Appling is available to speak to your group, church, school, civic organization, and other events. Call
866-849-2536
 to schedule.
–Dave Lingle, Wisconsin Family Council's Director of Church Relations, is available to speak in churches. Call
920-342-1928
 for more information.