MARK YOUR CALENDARS
Call our office at 866-849-2536 to schedule a speaker from WFA or WFC for your next event! 
---
EARLY VOTING for Spring Nonpartisan Elections
Tuesday, February 1, 2022


Learn more HERE.
WFC Launches 2022 Community Events!
"YOUR BACKYARD: OWN IT!"
Thursday, February 10, 2022
Elkhorn Community Center
Elkhorn, WI
6-8 pm


Learn more HERE!
VALENTINE'S DAY
Monday, February 14, 2022

SPRING PRIMARY ELECTION
Tuesday, February 15, 2022


Learn more HERE.
LEAD WI
REGISTRATION OPENS
Tuesday, February 15, 2022


Learn more HERE!
---
LEAD WISCONSIN
July 10-15, 2022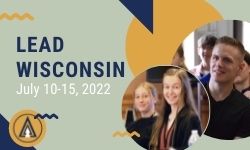 Hey, teens! Reserve your spot HERE!
If you're 19+ and want to invest in the next generation, contact us HERE!
Equipping teens to become effective godly leaders who engage the culture
from a Biblical perspective.
---
2020-2021 Legislative Directory


CLICK HERE to download
your FREE copy today!
---
Responding to the Transgender Issue:
Parent Resource Guide


Are you struggling to find the right words to help your child navigate transgender issues?
If so, "The Parent Resource Guide" was written with you in mind!
It is a carefully researched resource providing parents with practical ways to address the transgender issue with their children.
Grab your free copy HERE.
Call our WFC office at 888-378-7395 to obtain a print copy for a suggested donation of $5.
_____________
PARTNER WITH US!
It is the mission of Wisconsin Family Action to advance Judeo-Christian principles and values in Wisconsin by strengthening, preserving, and
promoting marriage, family, life and religious freedom. Our vision is a Wisconsin where God is honored, families thrive, human life is cherished
and religious freedom flourishes.
CLICK here to invest in your family, faith, freedom and future!
_____________
LEAVING A LEGACY
Because of our desire to serve and help families, our ministry is making resources available that can be useful in creating a wise giving plan.
Click HERE for more information on how you can significantly impact the Kingdom while strengthening and building families.
---
IN THIS EDITION
What You Need To Know About School Choice in Wisconsin
Pro-Life Legislation and License Plates
Ballot Drop Boxes & An Endorsed Gubernatorial Candidate
In the Media
---
What You Need To Know About School Choice in Wisconsin
National School Choice Week is this week. Wisconsin is a national leader in school choice, being the first state to offer a voucher program for income-eligible families. That program began in Milwaukee and has now expanded to Racine and the entire state. At least one school in the voucher program now offers a virtual voucher option. Other educational choices include homeschooling, with one of the best homeschool laws in the country, open enrollment, and public charter schools that are independent from the typical school district board.
Julaine Appling, president of Wisconsin Family Action and Wisconsin Family Council, encourages parents to take this week to look into the best possible options for their children's education: "The education of children is vitally important. Who educates a child, where he or she is educated, and what is taught in both academics and beyond matters—and matters greatly. It behooves parents who are interested in exploring Wisconsin's educational options to get the information early, ask questions, visit schools, and certainly pray, asking God for wisdom and direction as they consider what is best for their children."
More details are available HERE. Registration windows for several options open in early February. 
---
Earlier this week, state Senator Julian Bradley (R-Franklin) and state Representatives Donna Rozar (R-Marshfield) and Calvin Callahan (R-Tomahawk) began circulating for legislative cosponsors a bill similar to the Texas Heartbeat law in that it would prohibit abortions once the heartbeat of an unborn child is detected. Nearly 50 years after the horrific and wrongly decided Roe v. Wade, we have technology that clearly shows even very early in a pregnancy that this is a human life, not just a mass of cells. Ultrasounds allow mothers to hear an unborn baby's heartbeat as early as six weeks. We are grateful for the bold steps these legislators are taking on behalf of unborn life.
On that note, as we observe Sanctity of Life Month, we need to mention the Choose Life Wisconsin license plates that are available. Right now, over 2,100 of these unique plates are on the road. The tax-deductible $25 a year fee goes to Choose Life Wisconsin and is then distributed as grants to Wisconsin's pregnancy care centers to help them in their work to encourage women to either keep their babies or put them up for adoption rather than have an abortion. Pictured left is our Executive Vice President, Micah Pearce, presenting Anchor of Hope with a check made possible by the Choose Life Wisconsin donations! Wisconsin Family Council partners with Pro-Life Wisconsin on this program.
Julaine Appling briefly explains the value of Choose Life Wisconsin, saying, "Since May of 2018, Choose Life Wisconsin has distributed over $150,000 to more than 30 Wisconsin pregnancy care centers. These centers are the very best pro-life ground game we have, as they offer real help to men and women, as well as work hard to save babies. As president of Choose Life Wisconsin, I can say we are honored to be part of this effort."
Learn more about the proposed legislation HERE and HERE. Get your own Choose Life Wisconsin license plate HERE.
---
Ballot Drop Boxes & An Endorsed Gubernatorial Candidate
WISN reported earlier this week that, "An appeals court has ruled voters can use ballot drop boxes for Wisconsin's February primary." It's important to note that this ruling "stays Waukesha County Circuit Judge Michael Bohren's order from earlier this month banning ballot drop boxes."
While this news can be discouraging in the wake of our state and nation wrestling with election integrity, remember that the surest way for someone elected who doesn't share your values to be elected is to NOT vote. At the end of the day, we don't "wrestle against flesh and blood, but against principalities, against powers, against the rulers of the darkness of this age, against spiritual hosts of wickedness in the heavenly places" (Ephesians 6:12). And better yet, the God we serve is the God "who goes with you, to fight for you against your enemies, to save you" (Deuteronomy 20:4).
In regard to elections, we would be remiss to not mention that Wednesday afternoon Wisconsin Family Action Political Action Committee (WFA PAC) endorsed Rebecca Kleefisch for governor. Julaine Appling, WFA PAC Director, commented, "WFA PAC is proud to endorse Rebecca Kleefisch for governor of Wisconsin. Rebecca has a solid conservative track record. She understands and is committed to strengthening, preserving, and promoting Wisconsin's best natural resource—her families. Supporting economic growth through job creation and a commitment to reducing the tax burden are proof-positive that Rebecca understands that when Wisconsin's families are strong and independent, Wisconsin is strong."
Additional endorsements for the fall elections will be coming out over the next several months.
---
WEEKLY RADIO COMMENTARY. "WISCONSIN FAMILY CONNECTION" – Airing this week on over 20 stations statewide. Click HERE to listen to this week's Wisconsin Family Connection, "School Choice Knowledge — It's Powerful!" Read the complete radio commentary HERE. Subscribe to our podcasts HERE! 
ARCHIVED:
Week of January 17, 2022 – Impacting Election Consequences
Week of January 10, 2022 – Proclaiming the Sanctity of Human Life
Week of January 3, 2022 – A Rare Supreme Court Session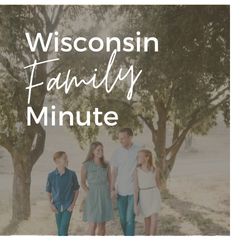 "WISCONSIN FAMILY MINUTE"
A daily program for Christian radio stations! Click HERE for our daily program; listen or download! Click HERE to subscribe to your Wisconsin Family Minute podcasts! Find your local station HERE. If the Christian radio station you listen to isn't carrying "Wisconsin Family Minute," please encourage them to do so. Contact us at 866-849-2536 or info@wifamilycouncil.org. 
HOME FRONT – VCY AMERICA
WFC President Julaine Appling, joined by WFC Exec VP Micah Pearce, hosts VCY America's "Home Front" program every Wednesday afternoon (Sept.-May) at 3:15 p.m. CLICK HERE to listen to the archived episodes. On this week's program, Julaine and Micah announce a new series of WFC's community events, talk School Choice, and give some legislative updates, including the introduction of Wisconsin's version of a heartbeat bill and wrap up with an election reminder. Click HERE to listen to this week's program.
VCY AMERICA TV30 "InFocus"
Julaine Appling, WFC president, is a regular guest (one Monday per month) on VCY America's TV 30 "InFocus" live, call-in program with Jim Schneider which airs on Monday evenings from 7:00-8:00 p.m. (Sept. through May). Click HERE to watch archived episodes. Livestream "InFocus" HERE. Julaine joined Jim Monday, January 10, 2022. Watch the show HERE. Her next appearance on InFocus will be Monday, February 14, 2022, at 7 p.m.
STAND UP FOR THE TRUTH – Q90FM
Julaine Appling is an occasional guest on Q90's "Stand Up for the Truth" program hosted by David Fiorazo (9-10 a.m., M-F). Julaine most recently joined David on Tuesday, September 21, 2021. Listen in HERE. Listen to the previous Julaine's most recent appearance on the podcast, Monday, November 22, HERE. Julaine's next appearance is scheduled for February 10 at 10 A.M.. You can tune-in live HERE.
–WFA's president Julaine Appling is available to speak to your group, church, school, civic organization, and other events. Call
866-849-2536
 to schedule.
–Dave Lingle, Wisconsin Family Council's Director of Church Relations, is available to speak in churches. Call
920-342-1928
 for more information.