MARK YOUR CALENDARS
Call our office at 866-849-2536 to schedule a speaker from WFA or WFC for your next event! 
---
9/11 WE WILL NEVER FORGET
Saturday, September 11, 2021

Lunch with a Purpose
Tuesday, September 14, 2021 at 12 p.m.


Featuring Ken Ham with The Ark Encounter, Creation Museum,
and Answers in Genesis
Register TODAY! It's FREE!
SEE YOU AT THE POLE
Wednesday, September 22, 2021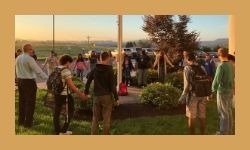 *photo courtesy of See You at the Pole
MARCH FOR LIFE WISCONSIN
Saturday, October 2, 2021


Learn more or register HERE.
THE ENGAGEMENT PROJECT
Small Group Facilitator Training
Saturday, October 16, 2021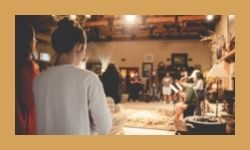 Learn more and register HERE!
---
LEAD WISCONSIN
July 10-15, 2022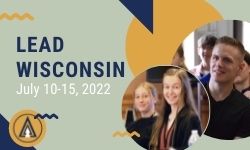 Reserve your spot HERE!
If you're 19+ and want to invest in the next generation, contact us HERE!
Equipping teens to become effective godly leaders who engage the culture
from a Biblical perspective.
---
2020-2021 Legislative Directory


CLICK HERE to download
your FREE copy today!
---
Responding to the Transgender Issue:
Parent Resource Guide


Are you struggling to find the right words to help your child navigate transgender issues?
If so, "The Parent Resource Guide" was written with you in mind!
It is a carefully researched resource providing parents with practical ways to address the transgender issue with their children.
Grab your free copy HERE.
Call our WFC office at 888-378-7395 to obtain a print copy for a suggested donation of $5.
_____________
PARTNER WITH US!
It is the mission of Wisconsin Family Action to advance Judeo-Christian principles and values in Wisconsin by strengthening, preserving, and
promoting marriage, family, life and religious freedom. Our vision is a Wisconsin where God is honored, families thrive, human life is cherished
and religious freedom flourishes.
CLICK here to invest in your family, faith, freedom and future!
_____________
LEAVING A LEGACY
Because of our desire to serve and help families, our ministry is making resources available that can be useful in creating a wise giving plan.
Click HERE for more information on how you can significantly impact the Kingdom while strengthening and building families.
---
$31,000 Distributed to Eleven Wisconsin Pregnancy Care Centers
Understand the Disturbance Caused by Texas's Heartbeat Bill
Do Not Draft Our Daughters
Why 20 States are Suing the Biden Administration
IN THE MEDIA
---
$31,000 Distributed to Eleven Wisconsin Pregnancy Care Centers
Last week, Choose Life Wisconsin distributed $31,000 to 11 pregnancy care centers across Wisconsin. Those centers are located in De Pere, Fond du Lac, Hayward, La Crosse, Madison, Milwaukee, Mukwonago, Sheboygan, Waukesha, and West Bend. With this distribution, Choose Life Wisconsin has now given over $152,000 to more than thirty pregnancy care centers, all of whom are doing life-saving work for women, their unborn children, and in many cases the men who have fathered the babies.
The money that is being distributed is from the sale of the Choose Life Wisconsin license plates. Pro-life citizens who purchase the plates pay an additional $25 per year, all of which goes to Choose Life Wisconsin. Choose Life Wisconsin then takes every dime of the proceeds and gives it to pregnancy care centers that have submitted applications.
The reason every cent of the money from the sale of the plates can go to the incredible pregnancy care centers is that Wisconsin Family Council and our partner on this project, Pro-Life Wisconsin, underwrite all the overhead and administrative costs for Choose Life Wisconsin—and we are honored to do so. Pictured at left is WFC Executive Vice President Micah Pearce and Anchor of Hope director Jacky Drewy in Sheboygan.
You can support the work of Wisconsin Family Council by investing HERE. And you can purchase your own pro-life license plate HERE.
Listen to the full podcast episode HERE or read the transcript HERE.
---
Understand the Disturbance Caused by Texas' Heartbeat Bill
In the wake of the US Supreme Court's last-minute decision to not stop the Texas heartbeat bill from going into effect, the Biden administration announced earlier this week that it will, in the words of Attorney General Merrick Garland, "urgently explore all options to challenge" the new Texas law "in order to protect the constitutional rights of women and other persons, including access to an abortion." Garland further said federal law enforcement will provide support for any abortion facility that is, in his words, "under attack."
Julaine Appling responded to this news by pointing out the consequences of elections: "This Texas situation is a huge reminder that elections have consequences. Biden-appointed Attorney General Garland is flat-out wrong when he talks about abortion being a constitutional right. Abortion is legal only because we've allowed the US Supreme Court to get away with making law. Abortion is not a constitutional right, and it's not health care. Let's get the facts right."
Read more HERE.
---
On July 21 the Senate Armed Services Committee approved legislation that WFA considers unacceptable because it would amend the Military Selective Service Act (MSSA) to require young women to register with Selective Service for a possible future draft. Research shows that legislation like this if passed, would draft women ahead of able-bodied men which according to the U.S. male population is unnecessary and would severely weaken our national security.
Julaine Appling, President of Wisconsin Family Action and Wisconsin Family Council, signed a joint letter to the 117th Congress urging them to oppose this amendment.
In this coalition letter signed by dozens of state and national leaders representing millions of concerned citizens, they affirmed that "We admire and support the patriotic women who volunteer for military service, and no one questions their commitment or their courage. Those who serve in America's military are free to pursue their dreams and contribute to the defense of our nation to the best of their abilities. But this is quite different from the involuntary registration and possible conscription of draft-age women. Instead of improving military readiness, such a policy would make combat arms units less strong, less fast, more vulnerable to debilitating injuries, less ready for short-notice deployment, and less accurate with offensive weapons during combat operations."
Learn more HERE.
---
Why 20 States are Suing the Biden Administration
Christian Post reported last week that twenty states are suing the Biden administration for implementing expanded LGBT+ nondiscrimination provisions that the plaintiffs believe run afoul of federal law as well as U.S. Supreme Court precedent. The Tennessee Attorney General filed the lawsuit and is joined by nineteen other attorneys general. Early on, Biden issued an executive order asserting that Title IX, which was originally designed to prevent discrimination based on biological sex in education, also prohibits discrimination based on sexual orientation and gender identity.
Julaine Appling further explained that "Biden is threatening to withhold funds from schools that don't give special rights and protections to boys who identify as girls and vice versa. There is no federal law and no court decision mandating that boys are allowed to play on girls' sports teams or use the girls' restrooms and locker rooms. These attorneys general are doing the right thing in challenging this order."
Read more HERE.
---
WEEKLY RADIO COMMENTARY. "WISCONSIN FAMILY CONNECTION" – Airing this week on over 20 stations statewide. Click HERE to listen to this week's Wisconsin Family Connection, "Good News Is on the Road!" Read the transcript of this week's commentary HERE. Subscribe to our podcasts HERE! 
ARCHIVED:
Week of August 30, 2021 – DIGITAL DEVICES: Controlling or Controlled?
Week of August 23, 2021 – PARENTS: Guardians of Their Communities
Week of August 16, 2021 – Where (or Why) Have All the Children Gone?
Week of August 9, 2021 – Lifesaving or Life-taking: Worldview Matters

"WISCONSIN FAMILY MINUTE"
A daily program for Christian radio stations! Click HERE for our daily program; listen or download! Click HERE to subscribe to your Wisconsin Family Minute podcasts! Find your local station HERE. If the Christian radio station you listen to isn't carrying "Wisconsin Family Minute," please encourage them to do so. Contact us at 866-849-2536 or info@wifamilycouncil.org. 
HOME FRONT – VCY AMERICA
WFC President Julaine Appling hosts VCY America's "Home Front" program every Wednesday afternoon (Sept.-May) at 3:15 p.m. CLICK HERE to listen to the archived episodes. On this first Home Front of the new season, Julaine gives information on 4 grassroots training sessions, a brief report on WFC's teen camp LEAD WI's first in-person camp, updates on legislation pending in the WI legislature, and a brief look at a critical datapoint from the new census report. Listen in HERE.
Click HERE to subscribe to future Home Front podcasts!  
VCY AMERICA TV30 "InFocus"
Julaine Appling, WFC president, is a regular guest (one Monday per month) on VCY America's TV 30 "InFocus" live, call-in program with Jim Schneider which airs on Monday evenings from 7:00-8:00 p.m. (Sept. through May). Click HERE to watch archived episodes. Livestream "InFocus" HERE.  Julaine will join Jim to open the new "InFocus" season on Monday, September 13, 2021.
STAND UP FOR THE TRUTH – Q90FM
Julaine Appling is an occasional guest on Q90's "Stand Up for the Truth" program hosted by David Fiorazo (9-10 a.m., M-F). Julaine most recently joined David on Thursday, June 17, 2021. CLICK HERE to listen!  Julaine will be a guest on the show on Tuesday, September 21.
–WFA's president Julaine Appling is available to speak to your group, church, school, civic organization, and other events. Call 
866-849-2536
 to schedule.
–Dave Lingle, Wisconsin Family Council's Director of Church Relations, is available to speak in churches. Call 
920-342-1928
 for more information.