MARK YOUR CALENDARS
Call our office at 866-849-2536 to schedule a speaker from WFA or WFC for your next event! 
---
GOING LOCAL:
Making Communities Great Again in WI
Appleton, Wisconsin
TONIGHT, September 30, 2021
6PM


Machine Shed 
220 North Fox River Drive,
Appleton, Outagamie County, WI 54913
Register HERE!
MARCH FOR LIFE WISCONSIN
Saturday, October 2, 2021


Learn more or register HERE.
GOING LOCAL:
Making Communities Great Again in WI
Plover, Wisconsin
Thursday, October 7, 2021
6:15PM


Register HERE!
BRING YOUR BIBLE TO SCHOOL DAY
Thursday, October 7, 2021


Learn more and register HERE!
THE ENGAGEMENT PROJECT
Small Group Facilitator Training
with Del Tackett (The Truth Project)
Saturday, October 16, 2021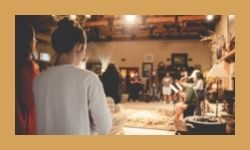 Learn more and register HERE!
---
LEAD WISCONSIN
July 10-15, 2022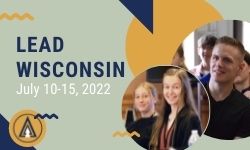 Hey, teens! Reserve your spot HERE!
If you're 19+ and want to invest in the next generation, contact us HERE!
Equipping teens to become effective godly leaders who engage the culture
from a Biblical perspective.
---
2020-2021 Legislative Directory


CLICK HERE to download
your FREE copy today!
---
Responding to the Transgender Issue:
Parent Resource Guide


Are you struggling to find the right words to help your child navigate transgender issues?
If so, "The Parent Resource Guide" was written with you in mind!
It is a carefully researched resource providing parents with practical ways to address the transgender issue with their children.
Grab your free copy HERE.
Call our WFC office at 888-378-7395 to obtain a print copy for a suggested donation of $5.
_____________
PARTNER WITH US!
It is the mission of Wisconsin Family Action to advance Judeo-Christian principles and values in Wisconsin by strengthening, preserving, and
promoting marriage, family, life and religious freedom. Our vision is a Wisconsin where God is honored, families thrive, human life is cherished
and religious freedom flourishes.
CLICK here to invest in your family, faith, freedom and future!
_____________
LEAVING A LEGACY
Because of our desire to serve and help families, our ministry is making resources available that can be useful in creating a wise giving plan.
Click HERE for more information on how you can significantly impact the Kingdom while strengthening and building families.
---
Protecting Wisconsin School Districts from CRT
Study Shows Parents Taking Ownership of Their Children's Education
Abortion Laws and the Power of Written Words
AT THE CAPITOL: Lifesaving Care for Babies Surviving an Abortion
In the Media
---
Protecting Wisconsin School Districts from CRT
On Tuesday the Republican-led State Assembly voted on several education-related bills. One bill is Assembly Bill 411, which as, M.D. Kittle with Empower Wisconsin says, bars "public schools from teaching the kind of race-and sex-based stereotyping replete in radical [Critical Race Theory]. It also prohibits schools from providing teachers with training on such curriculum. Schools that do [so]face a [ten] percent cut in state aid." All Democrats voted against the bill in committee last week.
The Assembly also passed Assembly Bill 411 as well as Assembly Bill 414 which pertains to what is included and required for state and local government employee training (you can read the testimony Wisconsin Family Action gave on both of these bills in public hearings earlier this year).
Julaine Appling pointed out that it's becoming more and more evident that classrooms have made a very bad tradeoff: "The evidence is mounting that rather than teaching critical thinking, too many classrooms are teaching critical theory, which includes Critical Race Theory, an academic discipline that divides society into two categories based on race: those who are oppressed and those who oppress. Such teaching grossly distorts America's history and further divides our nation."
We are seeing movement for and against Critical Race Theory (CRT) at the state and federal levels. While AB 411 and AB 414 are positive news for Wisconsin schools, we can't switch to autopilot. As stewards of our children and communities, we still have work to do. We need to stay vigilant — informed and ready to stand up for what we believe.
Heritage Action has put together a thorough list of resources on understanding CRT and how to stop CRT in your school district. You can sign up for regular updates from them HERE. PragerU has created an engaging and succinct summary of CRT as well as its current and potential impact on our world. And don't forget our Going Local: Making Communities Great Again training sessions! Tonight in Appleton, next Thursday, Oct 7 in Plover, Thursday, Oct. 14 in Pewaukee, and Thursday, Nov. 18 in Eau Claire! JOIN US!
---
Study Shows Parents Taking Ownership of Their Children's Education
"According to Census data, 11.1 percent of U.S. households with school-aged children reported homeschooling by the fall of the 2020-2021 school year," reports Milton Quintanilla writing for Christian Headlines earlier this month, "In May of last spring, that rate was 5.4 percent, demonstrating a 5.6 percent increase and a doubling in the number of homeschooling families by the start of the 2020-2021 school year."
He went on to quote similar findings from a non-profit advocacy group called Bellwether Education Partners, stating that "close to 2.6 million children have transitioned from public schooling to homeschooling since the start of the pandemic."
This transition from public schooling to homeschooling is also spread across different ethnicities: "9.7 percent of white families, 12.1 percent of Hispanic families, 8.8 percent of Asian families, and 16.1 percent of Black families have pulled their children out of public schools to homeschool them."
But that's not all, Quintanilla also comments on parents moving their kids from public school to private school: "As per the Bellwether report, 8.7 million kids made the switch [from public school to private school] in the last year."
Julaine Appling, President of Wisconsin Family Action and Wisconsin Family Council, applauded parents for taking ownership of their children's education but also offers an important reminder: "These numbers tell us parents are realizing that what they don't know can hurt their children. The result is parents making different educational decisions that are in the best interest of their children. Parents can choose an educational partner to help them with the formal education of their children, but whether that partner succeeds or fails, God still holds parents responsible."
For parents who are looking for additional education options for their children Wisconsin currently provides many opportunities to do just that. Find what would suit your family best HERE. If you would like to learn more about School Choice in Wisconsin click HERE.  
---
Abortion Laws and the Power of Written Words
There is power in the written word. The Bible demonstrates the value of written word in Exodus 24 when God calls Moses up Mount Sinai to receive the stone tablets inscribed with the Ten Commandments. A few books later in the Old Testament God says, "Write the vision; make it plain on tablets, so he may run who reads it. (Habakkuk 2:2)"
In other words, things that are written have "staying power" or more weight. That is exactly what the federal government is trying to do with their hasty legislative attempt to nullify the Supreme Court's possible overturning of Roe v. Wade.
Over the last few months there have been multiple pieces of pro-life legislation passed at the state level. Most notably is the recent Texas heartbeat law allowing individuals to sue anyone involved in performing an abortion when a heartbeat is detectable. This law was permitted to go into effect by U.S. Supreme Court. On December 1 the U.S. Supreme Court will deliberate over a pro-life law from Mississippi.
This Mississippi legislation is significant because it directly challenges the definition of fetus viability. This means that the U.S. Supreme Court's ruling could overturn Roe v. Wade. If Roe v. Wade is overturned that does not mean abortion is automatically illegal in all 50 states. This is a court ruling, not law, so the decision power would go back to each state's standing statutes.
On the other hand, the deceptively titled Women's Health Protection Act (H.R. 3755) — passed by the U.S. House of Representatives last Friday — would eliminate almost every state-level restriction on abortion and codify Roe v. Wade into law if passed by the U.S. Senate. "Additionally, the bill would weaken conscience protections for medical professionals, jeopardize prohibitions on taxpayer funding for abortion, enshrine late-term abortion into law, strike down commonsense pro-life laws, and equate the death of unborn children with routine medical procedures," explained the Family Research Council.
Julaine Appling commented on the danger of the codification of this law stating, "Obviously this bill is dangerous. It's predicated on the idea that abortion is healthcare. Any medical procedure that [exists for the] sole purpose [of] killing a human being is not healthcare. Words have meaning, and liberals are great at playing with words. In this instance, should this bill become law, abortion being equated with healthcare would be codified—made part of the written law. Codification is meaningful. It's significant. It makes a difference."
Listen to the full podcast HERE or read the transcript HERE.
---
AT THE CAPITOL: Lifesaving Care for Babies Surviving an Abortion
This past Tuesday, the State Senate voted along party lines to require medical personnel present at an abortion to give lifesaving care to a baby who survives an abortion. The bill's author, Republican Senator Roger Roth (Appleton) said the bill should have bipartisan support since the proposal doesn't restrict abortion in any way but deals with caring for a live baby.
The Assembly has yet to hold a hearing on the bill. The legislature passed the same bill last session, and Governor Evers vetoed it within twenty-four hours of its landing on his desk.
Commenting on Evers' previous veto of similar legislation, Wispolitics reported, "GOP state Sen. Roger Roth, one of the bill's co-authors, said Evers got 'bad advice' when he said two years ago there were existing protections for infants that survive an abortion attempt. He said the additional legislation was needed to clarify state law and questioned how anyone could oppose its intent, saying no child should be denied care regardless of their 'path to birth.'"
Julaine Appling responded to this news affirming that a baby is a person from the moment of conception, "You would think even the strongest abortion advocates could support this bill. Most of them acknowledge that once a baby is born it is a person. The truth is a baby is a person from the moment of conception. That aside it would seem on this bill that liberals and conservatives, including the Governor, could agree on humane treatment of a baby who survives this horrific procedure."
You can read the testimony WFA gave on this bill HERE and support our work — advocating for God's plan for marriage, family, life and religious freedom in Wisconsin — by investing HERE.
---
WEEKLY RADIO COMMENTARY. "WISCONSIN FAMILY CONNECTION" – Airing this week on over 20 stations statewide. Click HERE to listen to this week's Wisconsin Family Connection, "Codifying Abortion" Read the complete radio commentary HERE. Subscribe to our podcasts HERE! 
ARCHIVED:
Week of September 20, 2021 – Bumper Stickers, Vanity Plates, Hearings & Worldview
Week of September 13, 2021 – Are We Doomed?
Week of September 6, 2021 – Good News Is on the Road!
"WISCONSIN FAMILY MINUTE"
A daily program for Christian radio stations! Click HERE for our daily program; listen or download! Click HERE to subscribe to your Wisconsin Family Minute podcasts! Find your local station HERE. If the Christian radio station you listen to isn't carrying "Wisconsin Family Minute," please encourage them to do so. Contact us at 866-849-2536 or info@wifamilycouncil.org. 
HOME FRONT – VCY AMERICA
WFC President Julaine Appling hosts VCY America's "Home Front" program every Wednesday afternoon (Sept.-May) at 3:15 p.m. CLICK HERE to listen to the archived episodes. Listen as Julaine and Micah give information on upcoming training sessions as well as important updates on a federal bill that would codify abortion and a number of state-level proposals that were voted on in the Senate and Assembly floor sessions on Tuesday, September 28, 2021. Listen in HERE.
Click HERE to subscribe to future Home Front podcasts!  
VCY AMERICA TV30 "InFocus"
Julaine Appling, WFC president, is a regular guest (one Monday per month) on VCY America's TV 30 "InFocus" live, call-in program with Jim Schneider which airs on Monday evenings from 7:00-8:00 p.m. (Sept. through May). Click HERE to watch archived episodes. Livestream "InFocus" HERE.  Julaine joined Jim this past Monday, September 13, 2021. Watch the show HERE. Jim and Julaine covered a number of issues from elections to legislative proposals. Julaine will next be on "InFocus" on Monday, October 11.
STAND UP FOR THE TRUTH – Q90FM
Julaine Appling is an occasional guest on Q90's "Stand Up for the Truth" program hosted by David Fiorazo (9-10 a.m., M-F). Julaine most recently joined David on Tuesday, September 21, 2021. Listen in HERE. Listen to the previous podcast from June HERE.
–WFA's president Julaine Appling is available to speak to your group, church, school, civic organization, and other events. Call 
866-849-2536
 to schedule.
–Dave Lingle, Wisconsin Family Council's Director of Church Relations, is available to speak in churches. Call 
920-342-1928
 for more information.