MARK YOUR CALENDARS
Call our office at 866-849-2536 to schedule a speaker from WFA or WFC for your next event!
TONIGHT!
Thursday, SEPTEMBER 24, 2020
Plover, WI (Sky Club Banquet Hall)
6-8 p.m.
Thursday, OCTOBER 1, 2020
West Bend, WI (The Columbian)
6-8 p.m.
CLICK HERE to register now.
Watch for more events in
next week's newsletter!
___________
BE PART of GIDEON'S ARMY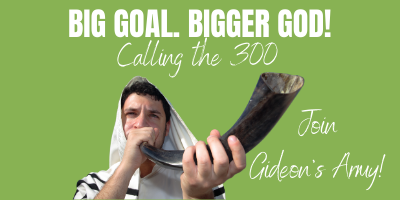 Is this YOU? 300 people investing $1000 
between now and December 31,
so Wisconsin Family Action has
all we need to educate and motivate voters,
continue our regular work and begin 2021 strong
for you and your family.
READ MORE HERE
___________
WEDNESDAY, September 30, 2020, 6:30 p.m.
Defending Life, Family, and Faith in the Elections
How Can Christian Leaders & Churches Impact Public Policy Lawfully?


Hosted by:
Wisconsin Family Action &
Pro-Life Wisconsin
Grand Meridian Hall * 2621 N. Oneida St., Appleton, WI
FREE — OPEN TO THE PUBLIC
Click HERE for more information
___________
TUESDAY, NOVEMBER 3, 2020
GENERAL ELECTION DAY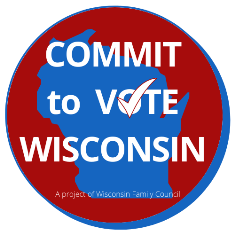 Pledge, right here and now, to committing your voice, your choice,
your values by ballot in the upcoming election!
CLICK HERE to
SIGN THE PLEDGE!
____________________


A project of Wisconsin Family Action.
CLICK HERE to find all you need to know
about voting–endorsements, Voter Guide,
how to register and more!
______________
Responding to the Transgender Issue:
Parent Resource Guide


This resource is fully researched and documented, defines terms,
explains the issue thoroughly and gives parents practical ways
to address the issue with their children and especially in schools.
A free pdf of the publication is available HERE.
Call our WFC office at 888-378-7395 to obtain a print copy for a suggested donation of $5.
_____________
PARTNER WITH US!
It is the mission of Wisconsin Family Council to advance Judeo-Christian principles and values in Wisconsin by strengthening, preserving, and
promoting marriage, family, life and religious freedom. Our vision is a Wisconsin where God is honored, families thrive, human life is cherished
and religious freedom flourishes.


CLICK here to invest in your family, faith, freedom and future!
_____________
LEAVING A LEGACY
Because of our desire to serve and help families, our ministry is making resources available that can be useful in creating a wise giving plan.
Click HERE for more information on how you can significantly impact the Kingdom while strengthening and building families.
---
Wisconsin's Cultural Indicators 2019


Click HERE to read more
Wisconsin's Cultural Indicators, 2019 Edition
is now available online HERE or
by contacting our office
at 608-268-5074.
_____________
Get To Know Your Elected Officials
Wisconsin's 2019-2020Legislative Directory
Now available for download
Click
Here
to find out who your state and federal legislators are, along with their contact information.
Establish a relationship; let them know you are informed, interested, and involved. PRAY for your elected officials!  (I Tim. 2:1-4)
Governor Evers Crosses the Line—Again 
This week on Tuesday, September 22, 2020, Governor Evers declared another 60-day statewide Public Health Emergency (Executive Order #90) that begins today and continues through November 21, 2020.  He also issued Emergency Order #1 which mandates "face coverings" (aka, "masks") statewide. This is the governor's third statewide 60-day emergency declaration dealing with COVID-19.  Constitutional experts have told us the second and this third statewide emergency declaration are illegal. Wisconsin Institute for Law & Liberty have already filed a lawsuit against the second emergency declaration. It was filed in Polk County on behalf of three plaintiffs. Listen to WILL's president and General Counsel Rick Esenberg discuss the lawsuit and the governor's most recent emergency declaration HERE.
CLICK HERE to learn more about this Executive Order and what YOU can do about it!
Wisconsin Family Action works hard on the front lines on behalf of families in The Badger State. Click HERE to partner with us today!
---
Sample Ballots Now Available
And what's this we hear about referenda questions? 
Wondering what's on your ballot? Wonder no more! Sample ballots are now available for you to look over online.
CLICK HERE
, enter your address, and a sample of your November 3, 2020 ballot will appear for you to look over.
NOT ALL BALLOTS
will include a referendum question(s) such as these —
Julaine Appling explains, "Probably 99% of the referenda on your November 3 ballot, unless you have something coming from a school district to increase the mil rate or allocate extra funding, etc., are "nonbinding" referenda. They are "advisory" referenda only, meaning they are put there to get a sense of the will of the people on a particular issue. Many referenda questions on issues such as the legalization of marijuana, redistricting (such as the example above), and more, are put out there by liberal progressives who are trying to make people think these are binding referenda. Again, they are NOT binding and, in my opinion, don't need a vote at all."
If you have any questions about the elections (ballots, referenda, how to find your polling place, etc.), click HERE for answers on Vote Right Wisconsin or call our office at 608-268-5074 (Madison) or 866-849-2536 (toll free).
---
President Trump Says He Will Sign Historic "Born Alive" Executive Order 
From The Hill: "President Trump on Wednesday announced he will sign an executive order he says would ensure all babies born alive, including those born prematurely or that survive abortions, receive medical care, in an appeal to conservative and religious voters.
'Today I am announcing that I will be signing the born alive executive order to assure that all precious babies born alive, no matter their circumstances, receive the medical care that they deserve. This is our sacrosanct moral duty,' Trump said.
…
"The text of the order was not available after the announcement, making it unclear what it actually does. Trump said his administration would also increase federal funding for neonatal research."
CLICK HERE to read more.
"Protecting life is always right regardless of when or where," commented Julaine Appling, president of Wisconsin Family Action. "President Trump has an extraordinary track record of matching his actions to his words on this foundational issue. As an organization dedicated to protecting the sanctity of human life, we are incredibly grateful for this pro-life announcement."
Read the full press release HERE.
Wisconsin Family Action is 100% pro life; from conception to natural death. Click HERE to partner securely with us today!
---
Federal Judge Extends Absentee Ballot Deadlines
Wisconsin Legislature Appeals Ruling
A federal judge in Wisconsin has extended the deadline for an absentee ballot to be mailed and to be received by the clerks' offices. If this order stands, then it impacts the upcoming November 3 election.  The judge ordered that absentee ballots will count if they are postmarked by November 3 and received by November 9. Currently, ballots must be received in the clerks' offices by the close of the polls on Election Day, which is 8 p.m. statewide.
The order also extends the voter registration deadline to Oct. 21 and allows those who make absentee ballot requests on time but who don't receive them in time for Election Day to get replacement ballots via email or through the state's website between Oct 21-29.
In addition, poll workers in the state will be allowed to work in any county rather than just where they reside. 
READ MORE HERE
On Wednesday, September 23, in a not-so-surprising response to the order, the Wisconsin legislature appealed the ruling. Read more HERE.
Julaine Appling, WFA president, responds, "This is the right thing for the state legislature to do at this time. Given how close we are to the election, these changes ordered by this federal judge just further confuse people in an already confusing time. Thank you to the senate and assembly leadership for stepping up and getting this done.  Conservatives need to push back hard against efforts to suppress the conservative vote by keeping people confused about how and when to vote."
---
IN THE MEDIA
WEEKLY RADIO COMMENTARY. "WISCONSIN FAMILY CONNECTION" –  Airing this week on over 20 stations statewide. Click HERE to listen to this week's Wisconsin Family Connection,"Even In This, God Is In Control"  Read the transcript of this week's commentary HERE. Subscribe to our podcasts HERE! 
ARCHIVED:
Week of September 14, 2020 – Celebrating the Constitution
Week of September 7, 2020 – Purposeful Cultural Transmission
"WISCONSIN FAMILY MINUTE"
A daily program for Christian radio stations! Click HERE for our daily program; listen or download! Click HERE to subscribe to your Wisconsin Family Minute podcasts! Find your local station HERE. If the Christian radio station you listen to isn't carrying "Wisconsin Family Minute," please encourage them to do so. Contact us at 866-849-2536 or info@wifamilycouncil.org. 
HOME FRONT – VCY AMERICA
WFC President Julaine Appling hosts VCY America's "Home Front" program every Wednesday afternoon (Sept.-May) at 3:15 p.m. Tune in to hear Julaine discuss Governor Evers' third 60-day statewide emergency declaration related to COVID and how citizens can weigh in on this issue, as well as to get important updates on election laws and proposed changes here in Wisconsin. CLICK HERE to listen to this week's Home Front. Click HERE to subscribe to future Home Front podcasts!
VCY AMERICA TV30 "InFocus"
Julaine Appling, WFC president, is a regular guest (one Monday per month) on VCY America's TV 30 "InFocus" live, call-in program with Jim Schneider which airs on Monday evenings from 7:00-8:00 p.m. (Sept. through May). Livestream "InFocus" HERE. Click HERE to watch archived episodes. The new "InFocus" season kicked off on Monday, September 14, and we are now back to our regular programming schedule. Julaine was the guest for the fall season premier of "InFocus" in which she, along with host Jim Schneider, discuss the effects of Governor Tony Evers' second statewide public health emergency declaration, and the chaos in Kenosha after the August 23, 2020, shooting of Jacob Blake. They also give a preview of the November 3, 2020, General Election and encourage viewers to go online to myvote.wi.gov to see what is on their ballot in November, to be informed on the candidates, how to register to vote and how to vote by absentee or early in-person. Click HERE to watch this month's "InFocus."
STAND UP FOR THE TRUTH – Q90FM
Julaine Appling is a regular guest on Q90's "Stand Up for the Truth" program (9-10 a.m., M-F). CLICK HERE to listen to Julaine's appearance last Tuesday, September 22, on "Stand Up for the Truth" program on Q90fm, hosted by David Fiorazo. (Julaine's segment begins right about 30 minutes into the program.) Julaine is a guest on Stand Up for the Truth again on Thursday, October 15.
–WFA's president Julaine Appling is available to speak to your group, church, school, civic organization, and other events. Call 866-849-2536 to schedule.
–Dave Lingle, Wisconsin Family Council's Director of Church Relations, is available to speak in churches. Call 920-342-1928 for more information.