MARK YOUR CALENDARS
Call our office at 866-849-2536 to schedule a speaker from WFA or WFC for your next event! 
---
GOING LOCAL:
Making Communities Great Again in WI
Appleton, Wisconsin
Thursday, September 30, 2021
6PM


Machine Shed 
220 North Fox River Drive,
Appleton, Outagamie County, WI 54913
Register HERE!
MARCH FOR LIFE WISCONSIN
Saturday, October 2, 2021


Learn more or register HERE.
GOING LOCAL:
Making Communities Great Again in WI
Plover, Wisconsin
Thursday, October 7, 2021
6:15PM


Register HERE!
BRING YOUR BIBLE TO SCHOOL DAY
Thursday, October 7, 2021


Learn more and register HERE!
THE ENGAGEMENT PROJECT
Small Group Facilitator Training
with Del Tackett (The Truth Project)
Saturday, October 16, 2021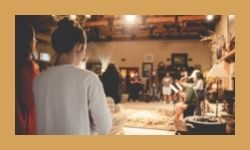 Learn more and register HERE!
---
LEAD WISCONSIN
July 10-15, 2022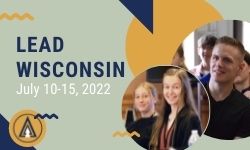 Hey, teens! Reserve your spot HERE!
If you're 19+ and want to invest in the next generation, contact us HERE!
Equipping teens to become effective godly leaders who engage the culture
from a Biblical perspective.
---
2020-2021 Legislative Directory


CLICK HERE to download
your FREE copy today!
---
Responding to the Transgender Issue:
Parent Resource Guide


Are you struggling to find the right words to help your child navigate transgender issues?
If so, "The Parent Resource Guide" was written with you in mind!
It is a carefully researched resource providing parents with practical ways to address the transgender issue with their children.
Grab your free copy HERE.
Call our WFC office at 888-378-7395 to obtain a print copy for a suggested donation of $5.
_____________
PARTNER WITH US!
It is the mission of Wisconsin Family Action to advance Judeo-Christian principles and values in Wisconsin by strengthening, preserving, and
promoting marriage, family, life and religious freedom. Our vision is a Wisconsin where God is honored, families thrive, human life is cherished
and religious freedom flourishes.
CLICK here to invest in your family, faith, freedom and future!
_____________
LEAVING A LEGACY
Because of our desire to serve and help families, our ministry is making resources available that can be useful in creating a wise giving plan.
Click HERE for more information on how you can significantly impact the Kingdom while strengthening and building families.
---
What Bumper Stickers and the Wisconsin Education System Have in Common
Adoption: A Hopeful Alternative for Abortion
American Men are Not Okay
Are you ready to take a stand in your community for what you believe in?
---
What Bumper Stickers and the Wisconsin Education System Have in Common
People in Madison, including legislators, wear their brains and their emotions on their bumpers.
Take for instance the car I (Julaine Appling) saw when I was leaving the capitol recently. It was in the legislators' parking area; so I knew it belonged to an elected official. This car sported a pro-homosexual equality sticker, an Automatic Voter Registration sticker, a Vote Climate 2020 sticker, a No Vouchers stickers, a farmers' union sticker, and a Holy Mackerel pro-Tony Evers sticker.
While these might be just high-quality over-priced stickers on a vehicle, what they are really flaunting is a worldview. Representing values or opinions with bumper stickers seems entertaining and innocuous not all worldview is communicated in such a seemingly benign manner.
Last week the Assembly Education committee held a public hearing on Assembly Bill 562, a proposal that requires public school districts and independent charter schools to notify parents in advance of any program or instructional materials related to sexual orientation, gender, gender identity or gender expression. The bill also allows parents to inspect the outline and the materials and to opt their children out of any of these programs. Our staff member SharaLee Nichols (pictured left), offered testimony in support of this bill on behalf of Wisconsin Family Action.
One person who offered testimony opposing this bill was a teacher. She quite bluntly said, "Parents don't know what is in the best interest of their children, but I do." That's a stunning statement, and it's an admission of what so many educators think.
The worldview expressed by this statement is that children are, from the moment of birth, wards of the state and that state workers, supposedly trained experts in their areas, know far better what is good for children than do their parents. And while many in the education system may agree with her, it's definitely not right nor is it in the best interest of children.
In other words, worldview matters, and it shows up everywhere on bumper stickers, in hearings and classrooms. Knowing the worldview that could easily be part of these schools is important as parents take responsibility for the children God has given them.
Listen to the complete podcast HERE or read the transcript HERE.
---
Adoption: A Hopeful Alternative for Abortion
Representative Barbara Dittrich (R – Oconomowoc) has introduced multiple bills to address the over-burdensome adoption process in Wisconsin. These bills seek to make the adoption process an option for both the families seeking to fill their hearts and their homes and expectant mothers who have chosen life for their child.
Representative Dittrich said, "Pro-life advocates and legislators are routinely criticized as being only 'pro-birth' advocates. Nothing could be further from the truth. This legislation will support both parents and children, through extremely difficult times, while ensuring life is protected."
When adoption is easier, mothers who don't feel like they can keep their child have a beautiful and healthy alternative to abortion. Adoption allows expectant mothers to provide a good life and family for their child while blessing another couple with the opportunity to have a child they wouldn't otherwise have.
Julaine Appling supported this legislation saying, "Making adoption easier in Wisconsin is important. Anywhere we can cut out unnecessary red tape and hopefully reduce the cost of an adoption, we should do so. One of the most important needs we have in adoption is for Christian married couples to prayerfully consider whether they should open their homes and hearts to give a child the gift of a forever family."
Read more HERE.
---
Earlier this week John Stonestreet and Kasey Leander in Breakpoint shared some startling, but not completely unforeseen statistics: "According to the Wall Street Journal, at the end of the 2020 academic year, the percentage of male college students dropped to just over 40 percent. Soon, if current trend lines continue, one expert predicts, for every man who earns a college degree, two women will earn a degree."
More and more men are slumping into prolonged adolescence. Instead of stepping into the purpose of providing for and protecting what God values, they're stuck in a cycle of temporary fulfillment taking all manner of forms including porn, video games and marijuana.
This same article went on to say, "To paraphrase T.S. Eliot, before we know what to do with something, we need to know what that something is for. We'll never know what to do with men, especially young men, if we don't know what men are for."
The Bible is very clear, from Genesis to Revelation, that a man's role is to bring God glory by leading, protecting and providing for those entrusted to his care.
Dustin Messner points out that "[m]en naturally long to be heroes." The purpose God has given men fulfills that innate nature He gave them. It's important that families have role models of healthy masculinity for their sons and intentionally encourage them to step into their God-given purpose."
Trail Life USA is a great faith-based alternative to Boy Scouts for families looking to provide examples of healthy masculinity for their sons.
---
Are you ready to take a stand in your community for what you believe in?
The power of local government in our daily lives is not a new phenomenon, but its influence has, for many of us, quickly become overwhelming. The agenda of the liberal left — pushing CRT, attempting to erase our heritage and re-writing the God-given gift of marriage, not to mention abortion battles and gender issues — has infiltrated us at all levels: federal, state, local and even in private business. This can feel staggering and hopeless.
But we have good news for you! The liberal left does not represent the majority; while they may be loud they are not "most people." Secondly, and more importantly, they are not bigger or stronger than our all-powerful God and His all-good ways.
It's time we step up and Make Our Communities Great Again! Everyone has a role to play, using their God-given talent. If you're one of the individuals who is ready to use their God-given talents to create positive change in their community join us at one of our four "Going Local" training sessions.
Here we will educate and equip you to communicate effectively and activate like-minded individuals to defend God's plan for marriage, family, life and religious freedom in your own community.
Our first event is on September 30, at the Machine Shed in Appleton. The start time is 6:00PM.
To register or find an event closer to you click HERE!
---
WEEKLY RADIO COMMENTARY. "WISCONSIN FAMILY CONNECTION" – Airing this week on over 20 stations statewide. Click HERE to listen to this week's Wisconsin Family Connection, "Bumper Stickers, Vanity Plates, Hearings & Worldview" Read the complete radio commentary HERE. Subscribe to our podcasts HERE! 
ARCHIVED:
Week of September 13, 2021 – Are We Doomed?
Week of September 6, 2021 – Good News Is on the Road!
"WISCONSIN FAMILY MINUTE"
A daily program for Christian radio stations! Click HERE for our daily program; listen or download! Click HERE to subscribe to your Wisconsin Family Minute podcasts! Find your local station HERE. If the Christian radio station you listen to isn't carrying "Wisconsin Family Minute," please encourage them to do so. Contact us at 866-849-2536 or info@wifamilycouncil.org. 
HOME FRONT – VCY AMERICA
WFC President Julaine Appling hosts VCY America's "Home Front" program every Wednesday afternoon (Sept.-May) at 3:15 p.m. CLICK HERE to listen to the archived episodes. On today's program, Julaine Appling and Micah Pearce offer some resources for vaccine mandate concerns, give an update on the Texas heartbeat bill,  give some important information about the social media app TikTok and urge parents to take control of their kids' digital devices. discuss two new Wisconsin bills, and remind listeners of upcoming events. Listen in HERE.
Click HERE to subscribe to future Home Front podcasts!  
VCY AMERICA TV30 "InFocus"
Julaine Appling, WFC president, is a regular guest (one Monday per month) on VCY America's TV 30 "InFocus" live, call-in program with Jim Schneider which airs on Monday evenings from 7:00-8:00 p.m. (Sept. through May). Click HERE to watch archived episodes. Livestream "InFocus" HERE.  Julaine joined Jim this past Monday, September 13, 2021. Watch the show HERE. Jim and Julaine covered a number of issues from elections to legislative proposals. Julaine will next be on "InFocus" on Monday, October 11.
STAND UP FOR THE TRUTH – Q90FM
Julaine Appling is an occasional guest on Q90's "Stand Up for the Truth" program hosted by David Fiorazo (9-10 a.m., M-F). Julaine most recently joined David on Tuesday, September 21, 2021. Listen in HERE. Listen to the previous podcast from June HERE.
–WFA's president Julaine Appling is available to speak to your group, church, school, civic organization, and other events. Call 
866-849-2536
 to schedule.
–Dave Lingle, Wisconsin Family Council's Director of Church Relations, is available to speak in churches. Call 
920-342-1928
 for more information.