MARK YOUR CALENDARS
Call our office at 866-849-2536 to schedule a speaker from WFA or WFC for your next event! 
---
LABOR DAY
Monday, September 6, 2021

Lunch with a Purpose
Tuesday, September 14, 2021 at 12 p.m.


Featuring Ken Ham with The Ark Encounter, Creation Museum,
and Answers in Genesis
Register TODAY! It's FREE!
SEE YOU AT THE POLE
Wednesday, September 22, 2021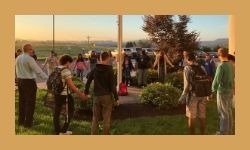 *photo courtesy of See You at the Pole
MARCH FOR LIFE WISCONSIN
Saturday, October 2, 2021


Learn more or register HERE.
THE ENGAGEMENT PROJECT
Small Group Facilitator Training
Saturday, October 16, 2021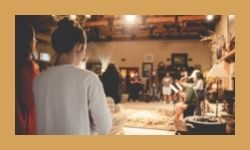 Learn more and register HERE!
---
LEAD WISCONSIN
July 10-15, 2022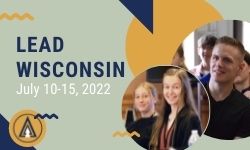 Reserve your spot HERE!
If you're 19+ and want to invest in the next generation, contact us HERE!
Equipping teens to become effective godly leaders who engage the culture
from a Biblical perspective.
---
2020-2021 Legislative Directory


CLICK HERE to download
your FREE copy today!
---
Responding to the Transgender Issue:
Parent Resource Guide


Are you struggling to find the right words to help your child navigate transgender issues?
If so, "The Parent Resource Guide" was written with you in mind!
It is a carefully researched resource providing parents with practical ways to address the transgender issue with their children.
Grab your free copy HERE.
Call our WFC office at 888-378-7395 to obtain a print copy for a suggested donation of $5.
_____________
PARTNER WITH US!
It is the mission of Wisconsin Family Action to advance Judeo-Christian principles and values in Wisconsin by strengthening, preserving, and
promoting marriage, family, life and religious freedom. Our vision is a Wisconsin where God is honored, families thrive, human life is cherished
and religious freedom flourishes.
CLICK here to invest in your family, faith, freedom and future!
_____________
LEAVING A LEGACY
Because of our desire to serve and help families, our ministry is making resources available that can be useful in creating a wise giving plan.
Click HERE for more information on how you can significantly impact the Kingdom while strengthening and building families.
---
Why You Should Join Us for Lunch with a Purpose
Election Audit Update
The First State to Ban Abortions?
How Our Digital Devices Are Drowning Us in Dopamine
IN THE MEDIA  
---
Why You Should Join Us for Lunch with a Purpose
Are you feeling discouraged or weighed down by everything going on in the world? Then Lunch with a Purpose is for YOU! Jesus told His disciples in John 16:33, "In the world you will have tribulation. But take heart; I have overcome the world."  One of the ways we can take heart is by following the instructions given to Christians in 1 Corinthians 14:26 to come together prepared to share things that build each other up. That's what our intention is for our next Lunch with a Purpose — to bring people together to be encouraged by Ken Ham. 
Ken Ham is the CEO and founder of Answers in Genesis-US, the highly acclaimed Creation Museum, and the world-renowned Ark Encounter. As a biblical apologist, Ken gives numerous faith-building talks to tens of thousands of children and adults each year on such topics as the reliability of the Bible, how compromise over biblical authority has undermined society and even the church (which is seeing a massive exodus of young people), witnessing more effectively, dinosaurs, "races," and so on.
Ken has authored over 25 books and is heard daily on a radio feature Answers with Ken Ham (broadcast on more than 950 stations). Through all of this Ken is on a mission to uphold the authority of the Bible from the very first verse as well as provide biblical and scientific answers to some of the most difficult questions people ask about the Christian faith. On this Lunch with a Purpose, Ken will discuss his newest book, Divided Nation. In this book, Ham addresses his "burden to help the church equip God's people to defend the Christian faith, proclaim the gospel with boldness in a way people will listen to and understand, and raise up godly generations who will continue a godly legacy."
We hope you will join us for this
FREE online event
on
Tuesday, September 14 at 12 noon
 and that you will be encouraged to take heart in the God who is all-powerful and unchanging. Register
HERE
.
Please share this invitation with your friends!! This event is open to anyone who wants to join — they just need to
register
so that they have a link to view the program!
---
Wisconsin Election Audit Update
Earlier this year the Republican-controlled state legislature authorized the nonpartisan State Legislative Audit Bureau to conduct an audit of last November's election. Then recently Assembly Speaker Robin Vos contracted former State Supreme Justice Mike Gableman to conduct a more thorough investigation but not necessarily a full cyber-forensic audit. With public pressure increasing, last week the Assembly Republicans issued a statement saying they have authorized additional resources so a full cyber-forensic audit can be conducted.
Julaine Appling, President of Wisconsin Family Action and Wisconsin Family Council, responded to this news saying, "Election integrity is critically important. More and more evidence is mounting that at least in some of our major cities there is good reason to fully investigate everything related to this past election. Voter confidence is imperative as we head into midterm elections, especially since we will be electing a US Senator and a governor here in Wisconsin. Now we remain vigilant to make sure this comprehensive, exhaustive audit is actually conducted."
Read more HERE.
---
The First State to Ban Abortions?
According to Life Site News, "Texas [became] the first state in almost half a century to effectively ban abortions Wednesday, thanks to a federal court's decision not to block a law enacted earlier this year against aborting babies with detectable heartbeats. Signed in May by Republican Gov. Greg Abbott, the Texas Heartbeat Act requires abortionists to screen for a preborn baby's heartbeat and prohibits abortion if a heartbeat can be heard (generally as early as six weeks).
Julaine Appling celebrated this news saying,  "How exciting to see this law go into effect in Texas. Heartbeat bills, if done correctly, will save babies' lives and could effectively do away with legalized abortion. By done correctly, I mean that unnecessary exceptions aren't included. These exceptions too often give the pro-abortionists room to legally maneuver and use the exceptions to justify basically any abortion. Such exceptions are not necessary."
Read more HERE.
---
How Our Digital Devices are Drowning Us in Dopamine
Earlier this month, Anna Lembke, a psychiatrist and a professor at Stanford University wrote an article published at 423 Communities International. The title of the article is telling: "Digital Addictions Are Drowning Us in Dopamine." She tells of a young man who came to her because of anxiety and depression. He'd even "vaguely" contemplated suicide. She learned this twenty-something was playing video games every day for long hours and late into every night. She recommended "abstain[ing] from all screens, including video games, for one month." He complied, and a month later reported said he was happier and more optimistic than he had been in a long time.
Dr. Lembke says the problem is "too much dopamine, a chemical produced in the brain that functions as a neurotransmitter, associated with feelings of pleasure and reward." Doing things we enjoy, like being online with social media or playing video games, causes the brain to release a small amount of dopamine, causing us to feel good. As the brain tries to bring things back into balance, we experience pain—or what we might call a downer. To get the good feeling again, we do something we enjoy—and when doing that something to excess, like hours and hours on digital devices, the brain never has time to really regulate. Thus, when we aren't doing the things we enjoy, we experience anxiety and depression.
Parents, we urge you to rethink the access your children have to digital devices. Do they really need a smartphone in junior high? Do you have a good filter on every device? Have you used the parental controls available on devices? Have you talked to your teen about the good, bad, and ugly of technology and the Internet? You're not being a mean parent when you do these things; you are loving your kids and helping them avoid major problems.
We all need to take measures to keep our minds free of anxiety, stress, and depression. That's not God's plan for us. Exercising discipline with and getting control of our digital devices is definitely worth considering.
Listen to the whole podcast episode HERE or read the transcript HERE.
---
WEEKLY RADIO COMMENTARY. "WISCONSIN FAMILY CONNECTION" – Airing this week on over 20 stations statewide. Click HERE to listen to this week's Wisconsin Family Connection, "DIGITAL DEVICES: Controlling or Controlled?" Read the transcript of this week's commentary HERE. Subscribe to our podcasts HERE! 
ARCHIVED:
Week of August 23, 2021 – PARENTS: Guardians of Their Communities
Week of August 16, 2021 – Where (or Why) Have All the Children Gone?
Week of August 9, 2021 – Lifesaving or Life-taking: Worldview Matters
Week of August 2, 2021 – Marriage and Parenting Tips: It's Not About Your Happiness
Week of July 26, 2021 – The Case to Overturn Roe?


"WISCONSIN FAMILY MINUTE"
A daily program for Christian radio stations! Click HERE for our daily program; listen or download! Click HERE to subscribe to your Wisconsin Family Minute podcasts! Find your local station HERE. If the Christian radio station you listen to isn't carrying "Wisconsin Family Minute," please encourage them to do so. Contact us at 866-849-2536 or info@wifamilycouncil.org. 
HOME FRONT – VCY AMERICA
WFC President Julaine Appling hosts VCY America's "Home Front" program every Wednesday afternoon (Sept.-May) at 3:15 p.m. CLICK HERE to listen to the archived episodes. Home Front will resume on Wednesday, September 8, 2021.
Click HERE to subscribe to future Home Front podcasts!  
VCY AMERICA TV30 "InFocus"
Julaine Appling, WFC president, is a regular guest (one Monday per month) on VCY America's TV 30 "InFocus" live, call-in program with Jim Schneider which airs on Monday evenings from 7:00-8:00 p.m. (Sept. through May). Click HERE to watch archived episodes. Livestream "InFocus" HERE.  Julaine will join Jim to open the new InFocus season on Monday, September 13, 2021.
STAND UP FOR THE TRUTH – Q90FM
Julaine Appling is an occasional guest on Q90's "Stand Up for the Truth" program hosted by David Fiorazo (9-10 a.m., M-F). Julaine most recently joined David on Thursday, June 17, 2021. CLICK HERE to listen!  Julaine will be a guest on the show on Tuesday, September 21. 
–WFA's president Julaine Appling is available to speak to your group, church, school, civic organization, and other events. Call 
866-849-2536
 to schedule.
–Dave Lingle, Wisconsin Family Council's Director of Church Relations, is available to speak in churches. Call 
920-342-1928
 for more information.