MARK YOUR CALENDARS
Call our office at 866-849-2536 to schedule a speaker from WFA or WFC for your next event!
Thursday, SEPTEMBER 24, 2020
Plover, WI (Sky Club Banquet Hall)
6-8 p.m.
Thursday, OCTOBER 1, 2020
West Bend, WI (The Columbian)
6-8 p.m.
CLICK HERE to register now.
Watch for more events in
next week's newsletter!
___________
BE PART of GIDEON'S ARMY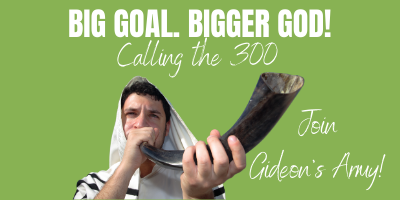 Is this YOU? 300 people investing $1000 
between now and December 31,
so Wisconsin Family Action has
all we need to educate and motivate voters,
continue our regular work and begin 2021 strong
for you and your family.
READ MORE HERE
___________
Author Book Signing


Meet Linda Oberbrunner, Author
Mercy Extended
Saturday, September 19, 2020
10 am – 1:00 pm
Literatus & Co Books & More
401 E. Main St., Watertown, WI
Learn more HERE
___________
TUESDAY, NOVEMBER 3, 2020
GENERAL ELECTION DAY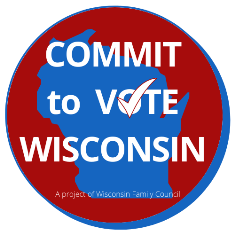 Pledge, right here and now, to committing your voice, your choice,
your values by ballot in the upcoming election!
CLICK HERE to
SIGN THE PLEDGE!
____________________


A project of Wisconsin Family Action.
CLICK HERE to find all you need to know
about voting–endorsements, Voter Guide,
how to register and more!
______________
Responding to the Transgender Issue:
Parent Resource Guide


This resource is fully researched and documented, defines terms,
explains the issue thoroughly and gives parents practical ways
to address the issue with their children and especially in schools.
A free pdf of the publication is available HERE.
Call our WFC office at 888-378-7395 to obtain a print copy for a suggested donation of $5.
_____________
PARTNER WITH US!
It is the mission of Wisconsin Family Council to advance Judeo-Christian principles and values in Wisconsin by strengthening, preserving, and
promoting marriage, family, life and religious freedom. Our vision is a Wisconsin where God is honored, families thrive, human life is cherished
and religious freedom flourishes.


CLICK here to invest in your family, faith, freedom and future!
_____________
LEAVING A LEGACY
Because of our desire to serve and help families, our ministry is making resources available that can be useful in creating a wise giving plan.
Click HERE for more information on how you can significantly impact the Kingdom while strengthening and building families.
---
Wisconsin's Cultural Indicators 2019


Click HERE to read more
Wisconsin's Cultural Indicators, 2019 Edition
is now available online HERE or
by contacting our office
at 608-268-5074.
_____________
Get To Know Your Elected Officials
Wisconsin's 2019-2020Legislative Directory
Now available for download
Click
Here
to find out who your state and federal legislators are, along with their contact information.
Establish a relationship; let them know you are informed, interested, and involved. PRAY for your elected officials!  (I Tim. 2:1-4)
You Asked for It: We Delivered!
From voting deadlines to endorsements to church resource materials and President Trump's historic accomplishments, we have it all!  
Vote Right Wisconsin is Wisconsin Family Action's new election project designed just for you, the Wisconsin voter! We created this micro website to separate all things election related so that you can find what you need/want to know quickly and efficiently. CLICK HERE to check out and bookmark VOTE RIGHT WISCONSIN today!
Brand new for churches! CLICK HERE to request your election resource kit today! You'll receive our informational handbook, business-size cards to hand out, election guidelines for churches from our friends at Alliance Defending Freedom and more!
BETTER YET, become a Church Liaison — the helpful hands between Wisconsin Family Council and your church congregation. LEARN MORE HERE.
WE CHALLENGE YOU TO…COMMIT TO VOTE! Pledge, right here and now, to committing your voice, your choice, your values by ballot in the upcoming elections! Click HERE to sign the pledge today.
Wisconsin Family Action is your go-to resource for elections in The Badger State. Click HERE to partner with us today!
---
Sex on the School Calendar
Believe it when we tell you there is an entire calendar filled with events that range from celebrating homosexuality to recognizing transgender students in our public schools.
Sex on the school calendar has become commonplace all over the nation. Are any of these dates on your district's calendar? Find out today. Oppose the sexualization of children in school.
CLICK HERE to read and DOWNLOAD the entire calendar of events. Place it somewhere that helps you to remember when these dates are coming up. Talk with your child, grandchild, niece, nephew, neighbor about what God has to say about these issues and pray together. SHARE this information with other parents, taxpayers, community leadership, school board members, teachers and family.
---
American Journal of Psychiatry Backpeddles
Transgender surgery provides no mental health benefit
From Public Discourse, "The American Journal of Psychiatry has issued a major correction to a recent study. The Bränström study reanalysis demonstrated that neither 'gender-affirming hormone treatment' nor 'gender-affirming surgery' reduced the need of transgender-identifying people for mental health services. Fad medicine is bad medicine, and gender-anxious people deserve better."
>>>>>READ MORE HERE.
Julaine Appling, WFA president, says, "I'm glad for the correction, but they should have gotten it right the first time. One of the take-aways from this is that parents especially need to know these hormone treatments and surgeries do not improve the mental and emotional issues that comes with gender confusion. And by the way it's way past time to stop calling these so-called treatments 'gender-affirming.' That's a lie that helps no one."
---
SAVE THE DATE!
                                                  Wisconsin's pro-life, pro-family leaders to discuss public policy in Appleton
Julaine Appling, Wisconsin Family Action president, together with Dan Miller, Director, Pro-Life Wisconsin, will be in Appleton on Wednesday, September 30, 6:30 p.m., at the Grand Meridian Hall, 2621 N. Oneida Street. They'll be discussing "Defending Life, Family and Faith in the Elections; How Christian Leaders and Churches Can Impact Public Policy Lawfully."
Add this date to your calendar and share with your pastor, church leadership, congregation and friends. You won't want to miss this dynamic discussion!
Click HERE for more information!
---
After the more relaxed schedules of the summer, fall brings with it, at least for many, weekday mornings where everyone needs to be up at a certain time in order to get to school or work. The temptation to hit the snooze button on the alarm becomes very real. However, scientists say resisting that temptation is better for our
health and can get our day off to a much better start, an effect that will actually continue throughout the day. Parents can help build good habits into their children by insisting they get up on the first mom-or-dad wake-up call or the first alarm.
Mornings should also be a time of spiritual discipline for Christians as we train ourselves to make God the focus of our first thoughts, thanking Him for a new day and giving ourselves to Him for whatever He has for us that day. These physical and spiritual disciplines will pay big dividends in our lives and should be consciously taught to the next generations.
Click HERE and HERE for some refreshing and helpful ideas on how parents can build good habits into their children, and themselves!
Wisconsin Family Action is a strong voice for families in Wisconsin. Click HERE to partner securely with us today!
---
IN THE MEDIA
WEEKLY RADIO COMMENTARY. "WISCONSIN FAMILY CONNECTION" –  Airing this week on over 20 stations statewide. Listen to this week's Wisconsin Family Connection,"Celebrating the Constitution."  Read the transcript of this week's commentary HERE. Subscribe to our podcasts HERE! 
ARCHIVED:
Week of September 7, 2020 – Purposeful Cultural Transmission
"WISCONSIN FAMILY MINUTE"
A daily program for Christian radio stations! Click HERE for our daily program; listen or download! Click HERE to subscribe to your Wisconsin Family Minute podcasts! Find your local station HERE. If the Christian radio station you listen to isn't carrying "Wisconsin Family Minute," please encourage them to do so. Contact us at 866-849-2536 or info@wifamilycouncil.org. 
HOME FRONT – VCY AMERICA
WFC President Julaine Appling hosts VCY America's "Home Front" program every Wednesday afternoon (Sept.-May) at 3:15 p.m. On today's program, WFC's LEAD WI Director, SharaLee Nichols, joins Julaine to give an update of this past summer's LEAD WI virtual camp. Julaine also gives a brief book review on a just-released book by a local Wisconsin author and also comments on recent election-related happenings in The Badger State. CLICK HERE to listen to this week's Home Front. Click HERE to subscribe to future Home Front podcasts!
VCY AMERICA TV30 "InFocus"
Julaine Appling, WFC president, is a regular guest (one Monday per month) on VCY America's TV 30 "InFocus" live, call-in program with Jim Schneider which airs on Monday evenings from 7:00-8:00 p.m. (Sept. through May). Livestream "InFocus" HERE. Click HERE to watch archived episodes. The new "InFocus" season kicked off on Monday, September 14, and we are now back to our regular programming schedule. Julaine was the guest for the fall season premier of "InFocus" in which she, along with host Jim Schneider, discuss the effects of Governor Tony Evers' second statewide public health emergency declaration, and the chaos in Kenosha after the August 23, 2020, shooting of Jacob Blake. They also give a preview of the November 3, 2020, General Election and encourage viewers to go online to myvote.wi.gov to see what is on their ballot in November, to be informed on the candidates, how to register to vote and how to vote by absentee or early in-person. Click HERE to watch this week's "InFocus."
STAND UP FOR THE TRUTH – Q90FM
Julaine Appling is a regular guest on Q90's "Stand Up for the Truth" program (9-10 a.m., M-F). CLICK HERE to listen to Julaine's appearance on Tuesday of this week on "Stand Up for the Truth" program on Q90fm, hosted by David Fiorazo. (Julaine's segment begins right about 30 minutes into the program.)
–WFA's president Julaine Appling is available to speak to your group, church, school, civic organization, and other events. Call 866-849-2536 to schedule.
–Dave Lingle, Wisconsin Family Council's Director of Church Relations, is available to speak in churches. Call 920-342-1928 for more information.