MARK YOUR CALENDARS
Call our office at 866-849-2536 to schedule a speaker from WFA or WFC for your next event! 
---
GOING LOCAL:
Making Communities Great Again in WI
Plover, Wisconsin
TONIGHT, October 7, 2021
6:15-8:15 PM


Register HERE!  WE ARE FULL!
REGISTER TO ATTEND IN PEWAUKEE OR EAU CLAIRE!
BRING YOUR BIBLE TO SCHOOL DAY
Thursday, October 7, 2021


Learn more and register HERE!
GOING LOCAL:
Making Communities Great Again in WI
Pewaukee, Wisconsin
Thursday, October 14, 2021
6:30-8:30 PM


Register HERE!
THE ENGAGEMENT PROJECT
Small Group Facilitator Training
with Del Tackett (The Truth Project)
Saturday, October 16, 2021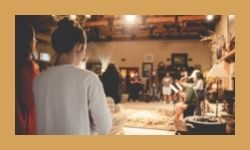 Calvary Bible Church, Neenah
9 a.m.-2 p.m.
Learn more and register HERE!
GOING LOCAL:
Making Communities Great Again in WI
Eau Claire, Wisconsin
Thursday, November 18, 2021
6:30-8:30 PM


Register HERE!
ECFA BENEFIT AUCTION
Supporting Moms, Dads,
Children and Unborn Babies
Friday, November 19, 2021


Donate or register to attend HERE.
---
LEAD WISCONSIN
July 10-15, 2022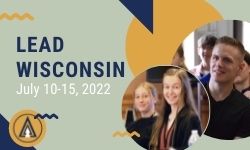 Hey, teens! Reserve your spot HERE!
If you're 19+ and want to invest in the next generation, contact us HERE!
Equipping teens to become effective godly leaders who engage the culture
from a Biblical perspective.
---
2020-2021 Legislative Directory


CLICK HERE to download
your FREE copy today!
---
Responding to the Transgender Issue:
Parent Resource Guide


Are you struggling to find the right words to help your child navigate transgender issues?
If so, "The Parent Resource Guide" was written with you in mind!
It is a carefully researched resource providing parents with practical ways to address the transgender issue with their children.
Grab your free copy HERE.
Call our WFC office at 888-378-7395 to obtain a print copy for a suggested donation of $5.
_____________
PARTNER WITH US!
It is the mission of Wisconsin Family Action to advance Judeo-Christian principles and values in Wisconsin by strengthening, preserving, and
promoting marriage, family, life and religious freedom. Our vision is a Wisconsin where God is honored, families thrive, human life is cherished
and religious freedom flourishes.
CLICK here to invest in your family, faith, freedom and future!
_____________
LEAVING A LEGACY
Because of our desire to serve and help families, our ministry is making resources available that can be useful in creating a wise giving plan.
Click HERE for more information on how you can significantly impact the Kingdom while strengthening and building families.
---
IN THIS EDITION
TODAY: WFA Gives Testimony on Seven Bills Related to Life
AT THE CAPITOL: Bill Introduced Protecting Natural Immunity
Why You Should Talk about William Tyndale with Your Children
WATCH: Science Proves We Are a Masterpiece Before We Are Born
Flying Flags, Censoring Religious Views and the Constitution
In the Media
---
TODAY: WFA Gives Testimony on Seven Bills Related to Life
Today we are providing testimony on seven bills that in some way deal with the life issue. Micah Pearce, the Executive Vice President of Wisconsin Family Action, will be presenting the testimony. Julaine and other team members are speaking at the Wisconsin Christian School Association's annual teachers/administrators' conference in the Wisconsin Dells. The hearing where Micah will be giving testimony is in the Assembly Health Committee, chaired by Rep. Joe Sanfelippo (R-New Berlin).
The hearing notice is HERE. The hearing will be broadcast live at wiseye.org. You can read our written testimony on the bills HERE. The text of the bill and much more information is available HERE.
Pictured left is Micah Pearce presiding over a mock public hearing. at our summer camp for teens, LEAD Wisconsin. You can partner with us in defending God's plan for marriage, family, life and religious freedom in Wisconsin by financially investing HERE.
---
AT THE CAPITOL: Bill Introduced Protecting Natural Immunity
State Representative Cody Horlacher (R-Mukwonago) is introducing a bill that ensures that natural immunity is protected in the State of Wisconsin. Horlacher says that with the increase in employer-mandated vaccinations, the law needs to protect natural immunity as an answer to vaccine and testing requirements. This bill allows individuals to provide proof of a positive COVID-19 test or proof of antibodies for COVID-19 in order to comply with any employer-required COVID-19 vaccines or testing. The bill is currently being circulated for co-sponsors.
Julaine Appling applauded Horlacher's effort to promote individual freedom: "Representative Horlacher is attempting to bring some common sense back to this entire issue. Individual freedom when it comes to health-care decisions is vitally important. This proposal gives employers an additional way to protect workers without trouncing on the rights of individual employees and threatening their livelihood in the process."
For those of you who are facing difficult situations at work related to the COVID-19 vaccine we have recently updated this blog post with current resources so that you can respond clearly and effectively.
---
Why You Should Talk about William Tyndale with your Children
Tuesday was an important day in Christian history. Tradition holds that on October 6, 1536, Englishman William Tyndale was martyred. Tyndale was a leader in the Protestant Reformation and gave us one of the first English translations of the Bible. His theology put him at odds with the Roman Catholic Church and the King of England when he openly opposed Henry the VIII's planned annulment. His last words are reported as being, "Lord! Open the King of England's eyes."
Julaine Appling encouraged families to make it a point to discuss William Tyndale this week, "William Tyndale is someone all Christians should know about. He passionately believed the Bible needed to be available to everyone, not just Catholic priests. To make that happen, the Scripture needed to be in a language even common people could read and understand. Tyndale is a great subject for family discussions. This week is a perfect time for talk of Tyndale at dinner!"
Good information about Tyndale is available HERE.
If you read aloud to your family or have a teen who loves reading, The Hawk That Dare Not Hunt by Day by Scott O'Dell is a fabulous story of Tyndale's life.
---
WATCH: Science Proves We Are a Masterpiece Before We Are Born!
"Modern medicine and science tell us more about the development of each human being from fertilization to birth than ever before," says Charlotte Lozier Institute (CLI) in its introduction of its new interactive and fascinating website, Voyage of Life.
The website prominently features a 47-second video showing the development of a human from conception to ready for birth. But that's just the beginning of what is in this website. CLI says says this website has "the most accurate, scientific, and up-to-date presentation of human life being knit together in a mother's womb."
God knits us together in our mother's womb; we are fearfully and wonderfully made. This has always been true. But now we get to see through the eyes of science. We would do well to watch and share this website with friends and family as a celebration of God's Word being forever true! Enjoy the incredible look at the miracle of life.
Speaking of celebrating life, one of Wisconsin's pro-life pregnancy care centers and the only adoption agency of its kind in Wisconsin, Evangelical Child and Family Agency in New Berlin is hosting a benefit dinner on Friday, November 16, 2021 to support Moms, Dads, Children, Babies & the Unborn. You can donate to the silent auction or register to attend HERE.
---
Flying Flags, Censoring Religious Views and the Constitution
Christian Post reported late last week, "The U.S. Supreme Court has agreed to hear an appeal regarding whether city officials in Boston, Massachusetts, can reject a request to fly a Christian flag at its City Hall."
Liberty Counsel Founder and Chairman Mat Staver said, "Censoring religious viewpoints in a public forum where secular viewpoints are permitted is unconstitutional and this case will set national precedent."
Julaine Appling commented on this case and Governor Evers' flag-flying decisions: "This is an interesting case in light of Governor Evers flying the Rainbow Pride flag over the state capitol in June. Courts generally agree government must be viewpoint neutral, which means if it allows one group to express a view, then it must allow others to do so, including religious viewpoints. We'll see if that holds when it comes to flag-flying on public buildings."
---
WEEKLY RADIO COMMENTARY. "WISCONSIN FAMILY CONNECTION" – Airing this week on over 20 stations statewide. Click HERE to listen to this week's Wisconsin Family Connection, "Who is the Primary Stakeholder?" Read the complete radio commentary HERE. Subscribe to our podcasts HERE! 
ARCHIVED:
Week of September 27, 2021 – Codifying Abortion
Week of September 20, 2021 – Bumper Stickers, Vanity Plates, Hearings & Worldview
Week of September 13, 2021 – Are We Doomed?
Week of September 6, 2021 – Good News Is on the Road!
"WISCONSIN FAMILY MINUTE"
A daily program for Christian radio stations! Click HERE for our daily program; listen or download! Click HERE to subscribe to your Wisconsin Family Minute podcasts! Find your local station HERE. If the Christian radio station you listen to isn't carrying "Wisconsin Family Minute," please encourage them to do so. Contact us at 866-849-2536 or info@wifamilycouncil.org. 
HOME FRONT – VCY AMERICA
WFC President Julaine Appling hosts VCY America's "Home Front" program every Wednesday afternoon (Sept.-May) at 3:15 p.m. CLICK HERE to listen to the archived episodes. Yesterday, Julaine and Micah take a look at Biden's EO dealing with funding for abortion providers, a slate of Wisconsin bills dealing with life issues, as well as briefly covering Take Your Bible to School Day and Columbus Day. Listen in HERE.
Click HERE to subscribe to future Home Front podcasts!  
VCY AMERICA TV30 "InFocus"
Julaine Appling, WFC president, is a regular guest (one Monday per month) on VCY America's TV 30 "InFocus" live, call-in program with Jim Schneider which airs on Monday evenings from 7:00-8:00 p.m. (Sept. through May). Click HERE to watch archived episodes. Livestream "InFocus" HERE.  Julaine joined Jim Monday, September 13, 2021. Watch the show HERE. Jim and Julaine covered a number of issues from elections to legislative proposals. Julaine will next be on "InFocus" on Monday, October 18.
STAND UP FOR THE TRUTH – Q90FM
Julaine Appling is an occasional guest on Q90's "Stand Up for the Truth" program hosted by David Fiorazo (9-10 a.m., M-F). Julaine most recently joined David on Tuesday, September 21, 2021. Listen in HERE. Listen to the previous podcast from June HERE. Julaine will next be on Q90 on Tuesday, October 26. The time for this appearance noon.
–WFA's president Julaine Appling is available to speak to your group, church, school, civic organization, and other events. Call 
866-849-2536
 to schedule.
–Dave Lingle, Wisconsin Family Council's Director of Church Relations, is available to speak in churches. Call 
920-342-1928
 for more information.