MARK YOUR CALENDARS
Call our office at 866-849-2536 to schedule a speaker from WFA or WFC for your next event!
CANCELLED
Thursday, October 29, 2020
American Legion, CEDARBURG, WI
6-8 p.m.
Stay tuned for MORE events to come!
___________
BE PART of GIDEON'S ARMY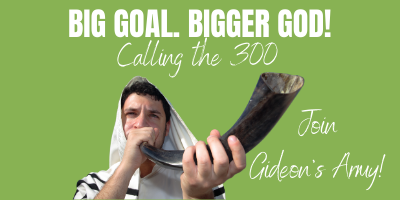 Is this YOU? 300 people investing $1000 
between now and December 31,
so Wisconsin Family Action has
all we need to educate and motivate voters,
continue our regular work and begin 2021 strong
for you and your family.
READ MORE HERE
___________
TUESDAY, NOVEMBER 3, 2020
GENERAL ELECTION DAY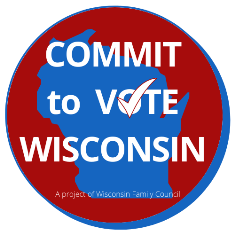 Pledge, right here and now, to committing your voice, your choice,
your values by ballot on or before the November 3 election!
CLICK HERE to
SIGN THE PLEDGE!
____________________


A project of Wisconsin Family Action.
CLICK HERE to find all you need to know
about voting–endorsements, Voter Guide,
how to register and more!
______________
Responding to the Transgender Issue:
Parent Resource Guide


This resource is fully researched and documented, defines terms,
explains the issue thoroughly and gives parents practical ways
to address the issue with their children and especially in schools.
A free pdf of the publication is available HERE.
Call our WFC office at 888-378-7395 to obtain a print copy for a suggested donation of $5.
_____________
PARTNER WITH US!
It is the mission of Wisconsin Family Action to advance Judeo-Christian principles and values in Wisconsin by strengthening, preserving, and
promoting marriage, family, life and religious freedom. Our vision is a Wisconsin where God is honored, families thrive, human life is cherished
and religious freedom flourishes.


CLICK here to invest in your family, faith, freedom and future!
_____________
LEAVING A LEGACY
Because of our desire to serve and help families, our ministry is making resources available that can be useful in creating a wise giving plan.
Click HERE for more information on how you can significantly impact the Kingdom while strengthening and building families.
---
Wisconsin's Cultural Indicators 2019


Click HERE to read more
Wisconsin's Cultural Indicators, 2019 Edition
is now available online HERE or
by contacting our office
at 608-268-5074.
_____________
Get To Know Your Elected Officials
Wisconsin's 2019-2020Legislative Directory
Now available for download
Click
Here
to find out who your state and federal legislators are, along with their contact information.
Establish a relationship; let them know you are informed, interested, and involved. PRAY for your elected officials!  (I Tim. 2:1-4)
Five Days "and a Sleep"

One of our staff members told us that whenever their children were excited about a special event such as a birthday, Christmas or a vacation, they added up how many days were left until the event but never counted the actual day of the event. They would simply add in "and a sleep," which made the occasion seem even closer.
Election Day in Wisconsin is THIS COMNG TUESDAY, November 3, that's 5 days "and a sleep" away; and Wisconsin Family Action would like to streamline everything you need to know before you vote. No need for excessive time spent reading through items you may not need. We will simply let you "click" on the information you want before you fill out your ballot.
BUT FIRST… You have your absentee ballot in hand right now. What should you do? ABSENTEE BALLOTS must be returned by the close of polls (8 p.m.) on Election Day, Tuesday, November 3. You can return absentee ballots by walking them into the clerk's office or by putting them in a secure designated drop box at the clerk's office. You don't have to mail them! And we would recommend NOT mailing them at this point.
CURBSIDE VOTING is available if you are unable to enter the polling place or absentee voting location due to disability. Contact your municipal clerk HERE beforehand to discuss arrival time, what documentation you will need, and what you should do when you get to the voting location.
►Vote Right Wisconsin, a comprehensive website created just for you with everything you need to vote, is HERE.
►Wisconsin Family Action PAC endorsements of pro-life, pro-family candidates is HERE.
►Your comprehensive iVoterGuide is HERE.
►Your Presidential Voter Resource, comparing both presidential candidates, is HERE.
►Your 2020 Party Platform comparison is HERE.
►If you have a referendum question on your ballot, we can explain that to you HERE.
►If you are interested in sharing President Trump's Historic Accomplishments, click HERE.
Last, but not by any means least, please continue to pray. Ask God to lead His people to vote after taking time to prayerfully consider what is before them. Pray for President Trump (and his family) as he enters the home stretch of this election. Pray for God to raise up godly leadership across the nation.
Wisconsin Family Action works hard during election time (and all year!) to bring you trustworthy, accurate information that aligns with your Judeo-Christian values. Click HERE to partner with us today!
---
JUDGE AMY CONEY BARRETT BECOMES JUSTICE BARRETT
US Senate confirms President Trump's conservative nominee to high court
On a 52-48 vote, [Monday evening] the US Senate confirmed President Donald Trump's nominee, Amy Coney Barrett, as an associate justice to the United States Supreme Court. The vote was along party lines with the notable exception of Senator Susan Collins (R-ME) who voted with the Democrats.
The following statement is from Julaine Appling, president of Wisconsin Family Action:
"This is one of the good consequences of having a president who has been committed to conservative judicial appointments. Justice Barrett showed during her confirmation hearings that she is imminently qualified in judicial philosophy, temperament and character to serve on our nation's highest court. I have no doubt that we will, as a nation, be well served for years to come by this wife and mother of seven who is a brilliant legal mind and has had a distinguished legal career."
CLICK HERE to read the full press release.
---
VIDEO, Part 2 | Former Wisconsin Olympic Champion Talks Socialism
Last week we brought you a video of Ben Peterson, a former Olympic Champion Wrestler (1972) from Watertown, Wisconsin, who talked about his first encounter with socialism as he traveled through Poland, USSR and East and West Berlin.
This week we bring you Part 2 of this two-part series in which Peterson talks about a young Chechnian boy's vision to live in America. CLICK HERE to watch the video.
---
IN THE MEDIA
WEEKLY RADIO COMMENTARY. "WISCONSIN FAMILY CONNECTION" –  Airing this week on over 20 stations statewide. Click HERE to listen to this week's Wisconsin Family Connection, "Duty Calls Us to the Polls"  Read the transcript of this week's commentary HERE. Subscribe to our podcasts HERE! 
ARCHIVED:
Week of October 19, 2020 – Preference vs Orientation vs Deciding
Week of October 12, 2020 – Pleading the 25th
Week of October 5, 2020 – What Parents Don't Know Hurts Them—And Their Children
"WISCONSIN FAMILY MINUTE"
A daily program for Christian radio stations! Click HERE for our daily program; listen or download! Click HERE to subscribe to your Wisconsin Family Minute podcasts! Find your local station HERE. If the Christian radio station you listen to isn't carrying "Wisconsin Family Minute," please encourage them to do so. Contact us at 866-849-2536 or info@wifamilycouncil.org. 
HOME FRONT – VCY AMERICA
WFC President Julaine Appling hosts VCY America's "Home Front" program every Wednesday afternoon (Sept.-May) at 3:15 p.m. CLICK HERE to listen to this week's Home Front. On today's show, Julaine discusses important last-minute election items and gives a timely illustration of the truth that elections really do have consequences.
Click HERE to subscribe to future Home Front podcasts!
VCY AMERICA TV30 "InFocus"
Julaine Appling, WFC president, is a regular guest (one Monday per month) on VCY America's TV 30 "InFocus" live, call-in program with Jim Schneider which airs on Monday evenings from 7:00-8:00 p.m. (Sept. through May). Livestream "InFocus" HERE. Click HERE to watch archived episodes. During this month's episode (aired live on Monday, October 12) Jim and Julaine discuss the Supreme Court nominee hearing taking place this month, the upcoming general election, and Governor Evers' emergency declarations. Click HERE to watch this month's "InFocus." Julaine's next appearance on "InFocus" will be Monday, November 2.
STAND UP FOR THE TRUTH – Q90FM
Julaine Appling is a regular guest on Q90's "Stand Up for the Truth" program hosted by David Fiorazo (9-10 a.m., M-F). Click HERE to listen to this month's program, "So Much at Stake In the 2020 Election!"
–WFA's president Julaine Appling is available to speak to your group, church, school, civic organization, and other events. Call 866-849-2536 to schedule.
–Dave Lingle, Wisconsin Family Council's Director of Church Relations, is available to speak in churches. Call 920-342-1928 for more information.