MARK YOUR CALENDARS
Call our office at 866-849-2536 to schedule a speaker from WFA or WFC for your next event! 
---
GOING LOCAL:
Making Communities Great Again in WI
Eau Claire, Wisconsin
Thursday, November 18, 2021
6:00-8:30 PM


Register HERE!
ECFA BENEFIT AUCTION
Supporting Moms, Dads,
Children and Unborn Babies
Friday, November 19, 2021


Donate or register to attend HERE.
THANKSGIVING
Thursday, November 25, 2021

PROLIFE RALLY
Empower women. Promote life.
Wednesday, December 1, 2021


ProLife Rally at the U.S. Supreme Court
supporting Mississippi's 15-week prolife law!
RSVP for updates and learn more HERE.
---
LEAD WISCONSIN
July 10-15, 2022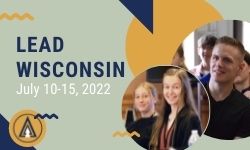 Hey, teens! Reserve your spot HERE!
If you're 19+ and want to invest in the next generation, contact us HERE!
Equipping teens to become effective godly leaders who engage the culture
from a Biblical perspective.
---
2020-2021 Legislative Directory


CLICK HERE to download
your FREE copy today!
---
Responding to the Transgender Issue:
Parent Resource Guide


Are you struggling to find the right words to help your child navigate transgender issues?
If so, "The Parent Resource Guide" was written with you in mind!
It is a carefully researched resource providing parents with practical ways to address the transgender issue with their children.
Grab your free copy HERE.
Call our WFC office at 888-378-7395 to obtain a print copy for a suggested donation of $5.
_____________
PARTNER WITH US!
It is the mission of Wisconsin Family Action to advance Judeo-Christian principles and values in Wisconsin by strengthening, preserving, and
promoting marriage, family, life and religious freedom. Our vision is a Wisconsin where God is honored, families thrive, human life is cherished
and religious freedom flourishes.
CLICK here to invest in your family, faith, freedom and future!
_____________
LEAVING A LEGACY
Because of our desire to serve and help families, our ministry is making resources available that can be useful in creating a wise giving plan.
Click HERE for more information on how you can significantly impact the Kingdom while strengthening and building families.
---
IN THIS EDITION
Response to the Election Audit Results
What Happens When the Government Decides If Your Life Is Worth Living
Public Opinion of Marriage and Why it Matters
Young People Answer: Was Life Better Before Social Media?
In the Media
---
Response to the Election Audit Results
The state's Legislative Audit Bureau has issued the results of its investigation into last November's election. The report elicited different responses. The state Elections Commission said the investigation confirms a fair and accurate election, with state Democrats agreeing the report shows a "safe and secure" election. Assembly Speaker Republican Robin Vos, along with the Amistad Project, a conservative group that has alleged significant election fraud here, strongly disagreed. Both contend the report shows significant lawlessness in the election.
Julaine Appling responded saying, "At a minimum, the report does show that the millions of dollars poured in from an outside not-for-profit resulted in several municipalities violating current election law. The Republican majority in the legislature have given Democrat Governor Evers a number of election reform bills to address this issue and others, but the governor has vetoed all of them."
Learn more HERE. Read the statement by Wisconsin Elections Commission HERE.
---
What Happens When the Government Decides If Your Life Is Worth Living
Last Monday the government of the United Kingdom took the liberty of deciding whether or not Alta's life was worth living and ordered her breathing tube removed and refused to allow her to be transported to another country where she could be treated. "She was just 2 years old, innocent as could be. But Alta suffered from a severe hypoxic ischemic brain injury," wrote US Senator Marco Rubio (R-FL) in a recent LifeNews article.
The British Government decided Alta's life was not worth living which directly opposed her parents' wishes and beliefs. This is significant to American citizens because in the words of Senator Rubio, "We often take for granted in America that our rights come from God, not man. Unfortunately, that self-evident truth is under increasing attack here at home."
May this excruciating occurrence in England motivate us as American citizens and children of God to defend the right to life of every individual — born or unborn!
If you are passionate about the prolife issue, we would like to invite you to the Empower Women Promote Life rally on December 1 in Washington, D.C. on the steps of the US Supreme Court. Join a coalition of pro-life groups, hear national speakers and Members of Congress, and see the Mississippi Attorney General the morning of Wednesday, Dec. 1, as the US Supreme Court hears oral arguments in Dobbs v. Jackson Women's Health Organization, a case involving Mississippi's 15-week prolife law and a case that many believe could mean the end of Roe v. Wade. Let's rally in support of life! Julaine Appling, president of WFA, will be attending the rally.
RSVP for updates and learn more HERE.
---
Public Opinion of Marriage and Why it Matters
Milton Quintanilla, reporting for Christian Headlines wrote, "[The annual 2021 American Family Survey] found that just 45 percent of Americans believe that society is 'better off' when 'more people are married.' ….The 2021 survey also discovered that just 52 percent of Americans believe that marriage is needed to create strong families. This is a 10 percent drop from 2015."
Julaine Appling strongly pointed out that the way the public views marriage is significantly important: "Public opinion matters on this because marriage is the foundational institution of society. That's God's plan. Individuals play a role in restoring the place of marriage in our society. Married couples need to recommit to each other and let their children know how important marriage is to them, and churches need to champion marriage. Those are at least good starting points."
Not only is marriage aligned with God's good plan for our lives, but it has also scientifically been shown to improve the quality of life for individuals. The Institute for Family Studies recently reported on another study stating that: "married individuals consistently reported better mental health—specifically, fewer days of depression, anxiety, worry, and loss of interest in life—throughout the pandemic than their unmarried counterparts."
Unsurprisingly, God's way is always the best way!
---
Young People Answer: Was Life Better Before Social Media
A recent online poll of Facebook and Instagram users reveals that 64% of Americans say "life was better" before Facebook and other social media platforms. 28% believe they are addicted to social media. 20-21% say they feel depressed, anxious, or alone. These negative emotions are even more pronounced in young people ages 16 to 27, when the percentages climb easily into the 30% range. 65% back government regulation of the platforms, especially to protect children.
Julaine Appling reminds parents that addiction is dangerous, especially for young people. But parents can make a difference for their children: "Some people are willing to admit life was better before social media, that they are addicted to it, and that it makes them depressed, anxious and lonely. But I dare say few are willing to stop using it. That's the power of addiction. Parents take note. Take steps now to make sure your kids don't get addicted. Control access and time. Don't let them substitute a virtual life for real life."
Listen to the full episode HERE or read the transcript HERE.
---
WEEKLY RADIO COMMENTARY. "WISCONSIN FAMILY CONNECTION" – Airing this week on over 20 stations statewide. Click HERE to listen to this week's Wisconsin Family Connection, "Social Media Addiction: What's a Parent To Do?". Read the complete radio commentary HERE. Subscribe to our podcasts HERE! 
ARCHIVED:
Week of October 18, 2021 – Wearing Pink Doesn't Help the Link.
Week of October 11, 2021 – Making Communities Great
Week of October 4, 2021 – Who is the Primary Stakeholder?
"WISCONSIN FAMILY MINUTE"
A daily program for Christian radio stations! Click HERE for our daily program; listen or download! Click HERE to subscribe to your Wisconsin Family Minute podcasts! Find your local station HERE. If the Christian radio station you listen to isn't carrying "Wisconsin Family Minute," please encourage them to do so. Contact us at 866-849-2536 or info@wifamilycouncil.org. 
HOME FRONT – VCY AMERICA
WFC President Julaine Appling hosts VCY America's "Home Front" program every Wednesday afternoon (Sept.-May) at 3:15 p.m. CLICK HERE to listen to the archived episodes. On today's Home Front program, Julaine and Micah discuss the National Association of School Boards' "apology" letter, some recent happenings in local school districts, and the legislative agenda for this week with both the Senate and the Assembly on the floor. Listen to the podcast HERE.
VCY AMERICA TV30 "InFocus"
Julaine Appling, WFC president, is a regular guest (one Monday per month) on VCY America's TV 30 "InFocus" live, call-in program with Jim Schneider which airs on Monday evenings from 7:00-8:00 p.m. (Sept. through May). Click HERE to watch archived episodes. Livestream "InFocus" HERE.  Julaine joined Jim Monday, October 18, 2021. Watch the show HERE.  Julaine's next guest appearance on "In Focus" is Monday, November 8, 2021.
STAND UP FOR THE TRUTH – Q90FM
Julaine Appling is an occasional guest on Q90's "Stand Up for the Truth" program hosted by David Fiorazo (9-10 a.m., M-F). Julaine most recently joined David on Tuesday, September 21, 2021. Listen in HERE. Listen to the previous podcast from June HERE. Julaine's next appearance on "Stand Up for the Truth" is Monday, November 22, 2021.
–WFA's president Julaine Appling is available to speak to your group, church, school, civic organization, and other events. Call 
866-849-2536
 to schedule.
–Dave Lingle, Wisconsin Family Council's Director of Church Relations, is available to speak in churches. Call 
920-342-1928
 for more information.