MARK YOUR CALENDARS
Call our office at 866-849-2536 to schedule a speaker from WFA or WFC for your next event!
TONIGHT! STILL ROOM!
Thursday, October 22, 2020
Alioto's, WAUWATOSA, WI
6-8 p.m.
Tuesday, October 27, 2020
American Legion, GERMANTOWN, WI
6-8 p.m.
Thursday, October 29, 2020
American Legion, CEDARBURG, WI
6-8 p.m.
CLICK HERE
to reserve your place today!
___________
BE PART of GIDEON'S ARMY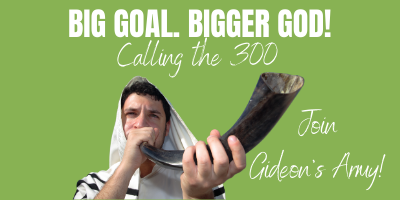 Is this YOU? 300 people investing $1000 
between now and December 31,
so Wisconsin Family Action has
all we need to educate and motivate voters,
continue our regular work and begin 2021 strong
for you and your family.
READ MORE HERE
___________
TUESDAY, NOVEMBER 3, 2020
GENERAL ELECTION DAY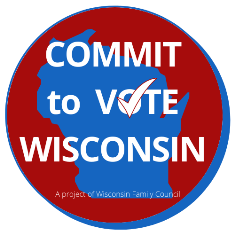 Pledge, right here and now, to committing your voice, your choice,
your values by ballot in the upcoming election!
CLICK HERE to
SIGN THE PLEDGE!
____________________


A project of Wisconsin Family Action.
CLICK HERE to find all you need to know
about voting–endorsements, Voter Guide,
how to register and more!
______________
Responding to the Transgender Issue:
Parent Resource Guide


This resource is fully researched and documented, defines terms,
explains the issue thoroughly and gives parents practical ways
to address the issue with their children and especially in schools.
A free pdf of the publication is available HERE.
Call our WFC office at 888-378-7395 to obtain a print copy for a suggested donation of $5.
_____________
PARTNER WITH US!
It is the mission of Wisconsin Family Action to advance Judeo-Christian principles and values in Wisconsin by strengthening, preserving, and
promoting marriage, family, life and religious freedom. Our vision is a Wisconsin where God is honored, families thrive, human life is cherished
and religious freedom flourishes.


CLICK here to invest in your family, faith, freedom and future!
_____________
LEAVING A LEGACY
Because of our desire to serve and help families, our ministry is making resources available that can be useful in creating a wise giving plan.
Click HERE for more information on how you can significantly impact the Kingdom while strengthening and building families.
---
Wisconsin's Cultural Indicators 2019


Click HERE to read more
Wisconsin's Cultural Indicators, 2019 Edition
is now available online HERE or
by contacting our office
at 608-268-5074.
_____________
Get To Know Your Elected Officials
Wisconsin's 2019-2020Legislative Directory
Now available for download
Click
Here
to find out who your state and federal legislators are, along with their contact information.
Establish a relationship; let them know you are informed, interested, and involved. PRAY for your elected officials!  (I Tim. 2:1-4)
It's the FINAL countdown!
11 Days Until Election Day
We have rounded the corner and are in the h-o-m-e s-t-r-e-t-c-h! Now that early in-person voting is under way in Wisconsin, EVERY DAY is Election Day! Those who are planning to go to the polls on November 3 will be doing so in just 11 days. Those who are voting absentee have 11 days to turn in their ballot (deadline 8 p.m., November 3). Those who are voting early in person at their clerk's office have basically (in most places, anyway) until the close of business on Friday, October 30. The most important question now is whether or not YOU have made a plan?
Have you decided how you will be casting your vote in this critical November 3, 2020 election? Have you already voted via absentee ballot and mailed it or dropped it off at your clerk's office? Thank you for exercising your civic duty and ensuring your vote is counted!
Do you have your absentee ballot in hand? Or perhaps you have requested your ballot and are waiting for it to arrive in the mail. Once you receive your absentee ballot, we can't emphasize this enough—MAKE A PLAN. You may either take it to your local clerk's office and drop it off in the specially designated drop boxes at some locations or walk it in to your clerk. You may also mail your ballot vis USPS, but your best assurance of your vote being counted is by taking action yourself. Once you hand your ballot in to your local clerk you can walk away with the full assurance it is in the right place at the right time.
Those who are voting early right now have a wide-open range of time to choose from which makes voting easy for those who don't want to risk unforeseen issues come November 3, Election Day.
We know that nothing is a "given" right now. Will Wisconsin's polls be open on November 3? We would truly hope so, but we also know there are no guarantees. The safest choice? Vote early in person or vote absentee.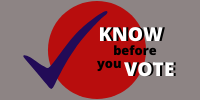 For those who prefer to wait until November 3, the polls open at 7 a.m. and close at 8 p.m.
ONE MORE THING….include in your plan a phone call or email to 10 of your closest friends and family members reminding them to vote. Share our Vote Right Wisconsin election website with them so they have all the information they will need before they put their pen to the ballot such as the brand new iVoterGuide, our WFA PAC endorsements and more.
Wisconsin Family Action works hard during election time (and all year!) to bring you trustworthy, accurate information that aligns with your Judeo-Christian values. Click HERE to partner with us today!
---
VIDEO | Former Wisconsin Olympic Champion Talks Socialism
Ben Peterson, a former Olympic Champion Wrestler (1972) from Watertown, Wisconsin, talks about his first encounter with socialism as he traveled through Poland, USSR and East and West Berlin in this video produced by Wisconsin Family Council. "Initially I thought of all the Soviet people—that they were all die-hard communists. That [a later trip] was the time that I began to realize they hated the system more than I did."
CLICK HERE to watch Ben Peterson give a first-hand account of his encounter with a Russian family as they were harvesting food from a field and the threat that he unintentionally imposed upon them.
---
Thanksgiving/Christmas in Public Schools 30-Minute Webinar
Today at 3 p.m.—Register Now!

The holidays are almost here!
The holiday season is fast approaching. Find out what public schools can do to acknowledge the religious aspects of Thanksgiving and Christmas this year. Learn what the law says and how to practically apply it to the classroom.
Join Eric Buehrer of Gateways to Better Education and host Steve Kaloper, along with Attorney Matt Sharp of Alliance Defending Freedom, for an eye-opening discussion about restoring the religious focus to Thanksgiving and Christmas in public schools.
CLICK HERE to register now for your personalized link to this webinar this afternoon at 3 p.m. CT.
---
NFL Throws Full Support Behind LGBT Agenda
Written by Heather Clark for ChristianNews.net:
"The National Football League (NFL) has been observing 'LGBT History Month' throughout October, airing homosexual advocacy content on its NFL television network, publishing an op-ed on its Pride website and releasing a video PSA for 'National Coming Out Day' in support of players who announce their inclination toward the sin of homosexuality."
Read the rest of the article HERE and watch the so-called "Coming Out" video HERE.
Some NFL players who have "come out" as homosexual or bisexual are Ryan O'Callaghan, Jeff Rohrer, RK Russell and Wade Davis.
If you'll be watching football this season, be prepared to discuss these heavy topics with your children, grandchildren and others who may be exposed to the NFL's attempt to brainwash their captive audiences with a homosexual agenda.
Wisconsin Family Action is on the front lines daily defending God's plan for marriage and human sexuality each and every day. Click HERE to partner securely with us today!
---
IN THE MEDIA
WEEKLY RADIO COMMENTARY. "WISCONSIN FAMILY CONNECTION" –  Airing this week on over 20 stations statewide. Click HERE to listen to this week's Wisconsin Family Connection,"Preference vs Orientation vs Deciding"  Read the transcript of this week's commentary HERE. Subscribe to our podcasts HERE! 
ARCHIVED:
Week of October 12, 2020 – Pleading the 25th
Week of October 5, 2020 – What Parents Don't Know Hurts Them—And Their Children
"WISCONSIN FAMILY MINUTE"
A daily program for Christian radio stations! Click HERE for our daily program; listen or download! Click HERE to subscribe to your Wisconsin Family Minute podcasts! Find your local station HERE. If the Christian radio station you listen to isn't carrying "Wisconsin Family Minute," please encourage them to do so. Contact us at 866-849-2536 or info@wifamilycouncil.org. 
HOME FRONT – VCY AMERICA
WFC President Julaine Appling hosts VCY America's "Home Front" program every Wednesday afternoon (Sept.-May) at 3:15 p.m. CLICK HERE to listen to this week's Home Front. On today's show, Julaine discussed the latest in election developments in Wisconsin, gave some specific information about presidential candiates, explained the difference in binding and non-binding referenda and concluded with a quick update on the Amy Coney Barrett confirmation.
Click HERE to subscribe to future Home Front podcasts!
VCY AMERICA TV30 "InFocus"
Julaine Appling, WFC president, is a regular guest (one Monday per month) on VCY America's TV 30 "InFocus" live, call-in program with Jim Schneider which airs on Monday evenings from 7:00-8:00 p.m. (Sept. through May). Livestream "InFocus" HERE. Click HERE to watch archived episodes. During this month's episode (aired live on Monday, October 12) Jim and Julaine discuss the Supreme Court nominee hearing taking place this month, the upcoming general election, and Governor Evers' emergency declarations. Click HERE to watch this month's "InFocus." Julaine's next appearance on "InFocus" will be Monday, November 2.
STAND UP FOR THE TRUTH – Q90FM
Julaine Appling is a regular guest on Q90's "Stand Up for the Truth" program hosted by David Fiorazo (9-10 a.m., M-F). CLICK HERE to listen to Julaine's appearance from Tuesday, September 22, on "Stand Up for the Truth" program on Q90fm, hosted by David Fiorazo. (Julaine's segment begins right about 30 minutes into the program.) Julaine was a guest on Stand Up for the Truth on Thursday, October 15. Click HERE to listen to this month's program, "So Much at Stake In the 2020 Election!"
–WFA's president Julaine Appling is available to speak to your group, church, school, civic organization, and other events. Call 866-849-2536 to schedule.
–Dave Lingle, Wisconsin Family Council's Director of Church Relations, is available to speak in churches. Call 920-342-1928 for more information.