MARK YOUR CALENDARS
Call our office at 866-849-2536 to schedule a speaker from WFA or WFC for your next event!
Tuesday, October 20, 2020
Wildwood Station, MARSHFIELD, WI
6-8 p.m.
Thursday, October 22, 2020
Alioto's, WAUWATOSA, WI
6-8 p.m.
Thursday, October 27, 2020
American Legion, GERMANTOWN, WI
6-8 p.m.
CLICK HERE
to reserve your place today!
___________
BE PART of GIDEON'S ARMY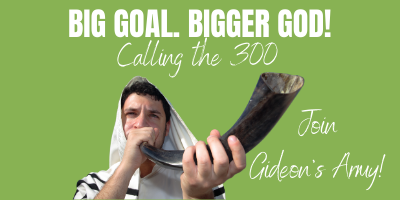 Is this YOU? 300 people investing $1000 
between now and December 31,
so Wisconsin Family Action has
all we need to educate and motivate voters,
continue our regular work and begin 2021 strong
for you and your family.
READ MORE HERE
___________
TUESDAY, NOVEMBER 3, 2020
GENERAL ELECTION DAY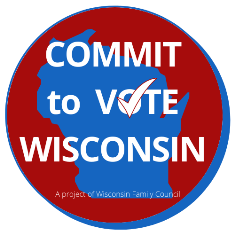 Pledge, right here and now, to committing your voice, your choice,
your values by ballot in the upcoming election!
CLICK HERE to
SIGN THE PLEDGE!
____________________


A project of Wisconsin Family Action.
CLICK HERE to find all you need to know
about voting–endorsements, Voter Guide,
how to register and more!
______________
Responding to the Transgender Issue:
Parent Resource Guide


This resource is fully researched and documented, defines terms,
explains the issue thoroughly and gives parents practical ways
to address the issue with their children and especially in schools.
A free pdf of the publication is available HERE.
Call our WFC office at 888-378-7395 to obtain a print copy for a suggested donation of $5.
_____________
PARTNER WITH US!
It is the mission of Wisconsin Family Action to advance Judeo-Christian principles and values in Wisconsin by strengthening, preserving, and
promoting marriage, family, life and religious freedom. Our vision is a Wisconsin where God is honored, families thrive, human life is cherished
and religious freedom flourishes.


CLICK here to invest in your family, faith, freedom and future!
_____________
LEAVING A LEGACY
Because of our desire to serve and help families, our ministry is making resources available that can be useful in creating a wise giving plan.
Click HERE for more information on how you can significantly impact the Kingdom while strengthening and building families.
---
Wisconsin's Cultural Indicators 2019


Click HERE to read more
Wisconsin's Cultural Indicators, 2019 Edition
is now available online HERE or
by contacting our office
at 608-268-5074.
_____________
Get To Know Your Elected Officials
Wisconsin's 2019-2020Legislative Directory
Now available for download
Click
Here
to find out who your state and federal legislators are, along with their contact information.
Establish a relationship; let them know you are informed, interested, and involved. PRAY for your elected officials!  (I Tim. 2:1-4)
As we approach November 3, 2020, 
there's nothing more important right now than
having all the information you need at your fingertips! 

As we approach the most critical election of our lifetime, we've worked hard to bring everything you, the voter, will need to carefully, prayerfully and confidently cast your vote, your voice, on your ballot for this election..
We created a website with you in mind so that you wouldn't have to go searching and/or fumbling through website after website to find (or not find) what crucial information you need to vote knowledgeably and responsibly. Click HERE to check out Vote Right Wisconsin if you haven't done so already!
On Vote Right Wisconsin, we've brought you:
Voting Dates & Deadlines – CLICK HERE
Voter Registration Information – CLICK HERE
Your Voter Guide – CLICK HERE
Wisconsin Family Action PAC Endorsements – CLICK HERE
Party Platform Comparisons – CLICK HERE
List of President Trump's Accomplishments – CLICK HERE
Q&A on Referenda Across Wisconsin – CLICK HERE
It's clear, condensed and user friendly – all in on place!
PLEASE BE A FRIEND AND SHARE VOTE RIGHT WISCONSIN TODAY! Finding voter information has never been made so easy!
Wisconsin Family Action works hard on the front lines on behalf of families in The Badger State. Click HERE to partner with us today!
---
Released this week!
Final video in our series of Wisconsin Pastors Talking About Elections 
Wisconsin Family Council has created a series of encouraging videos featuring pastors from across the state that explain how we can all honor God with our vote.  CLICK HERE to watch the third and final video in our Honoring God series featuring Pastor Brian Richard of Brookridge Church in Plover, WI.
This week's release is a message on the importance being actively involved in the election process, acting as God's ambassadors for such time as this as we exercise good stewardship with our vote on Election Day. 
CLICK HERE to watch the video, then encourage your pastors, church leadership and others in your sphere of influence to watch, be encouraged and share this video. 
All three videos in the "Honoring God" series may be found HERE.
Won't you JOIN US in signing our pledge today? In America, voting is our opportunity and our obligation, our duty and our privilege. Join with thousands of Wisconsin citizens who are committing to make a difference by voting in this fall's election. Be part of the solution! CLICK HERE NOW and sign our pledge. Let us know that YOU WILL be voting in the November 3 election!
---
4 Ways the Equality Act Would Harm Children

According to the Daily Signal, the so-called Equality Act is back in the news in part because Democratic presidential candidate Joe Biden has said signing this bill would be among his top legislative priorities when he takes office. The bill, which passed the House last year, would add sexual orientation and gender identity as protected classes under the Civil Rights Act. Experts say rather than shielding Americans who identify as LGBTQ+ from discrimination, the bill will likely be weaponized by activists against anyone who disagrees with their radical and politicized ideology.
Click HERE.to read "4 Ways the Equality Act Would Harm Children."
"We're concerned about this bill," says Julaine Appling, WFA president. "First, it puts religious freedom in its crosshair, which is bad enough. But it also would harm children through medical treatments, school curriculum and policies, parental rights, and even in adoption mandates. Rather than creating some kind of supposed equality for a small group of people, this bill actually creates significant inequality for the majority of citizens."
---
Pleading the 25th
It's no secret that Joe Biden's mental state has been under great scrutiny.
Could this be a set-up to oust Biden and quickly have
Kamala Harris become the president of the United States?
~Julaine Appling, WFA president
What in the world is the 25th Amendment? Lots of people are asking that question right now, and rightly so.
It's unfortunate that so many people are having to learn about this constitutional provision the hard way, when they should have already known about it from their time in school. But like so many things today, real civics and truthful American history is often absent in our government schools, from kindergarten through college.
…
This Amendment was adopted in early 1967, and deals with presidential succession and how to handle presidential disability.  The Amendment clarifies that the vice-president becomes President if the president dies or resigns when in office.  It also delineates what happens if the office of vice-president is vacant. In that case, the president nominates a vice president who assumes office after a majority confirmation vote by both the US House of Representatives and the US Senate.
Read the rest of this week's Wisconsin Family Connection HERE or listen HERE to learn what the rest of the 25th Amendment says and why it's become a popular topic for some elected officials..
Did you know? Wisconsin Family Action is on the front lines daily defending religious freedom. Click HERE to partner securely with us today!
---
IN THE MEDIA
WEEKLY RADIO COMMENTARY. "WISCONSIN FAMILY CONNECTION" –  Airing this week on over 20 stations statewide. Click HERE to listen to this week's Wisconsin Family Connection,"Pleading the 25th"  Read the transcript of this week's commentary HERE. Subscribe to our podcasts HERE! 
ARCHIVED:
Week of October 5, 2020 – What Parents Don't Know Hurts Them—And Their Children
"WISCONSIN FAMILY MINUTE"
A daily program for Christian radio stations! Click HERE for our daily program; listen or download! Click HERE to subscribe to your Wisconsin Family Minute podcasts! Find your local station HERE. If the Christian radio station you listen to isn't carrying "Wisconsin Family Minute," please encourage them to do so. Contact us at 866-849-2536 or info@wifamilycouncil.org. 
HOME FRONT – VCY AMERICA
WFC President Julaine Appling hosts VCY America's "Home Front" program every Wednesday afternoon (Sept.-May) at 3:15 p.m. Listen as Julaine dives into developing individual plans for voting, gives some ideas for how individuals can impact this election and more. CLICK HERE to listen to this week's Home Front. Click HERE to subscribe to future Home Front podcasts!
VCY AMERICA TV30 "InFocus"
Julaine Appling, WFC president, is a regular guest (one Monday per month) on VCY America's TV 30 "InFocus" live, call-in program with Jim Schneider which airs on Monday evenings from 7:00-8:00 p.m. (Sept. through May). Livestream "InFocus" HERE. Click HERE to watch archived episodes. During this month's episode (aired live on Monday, October 12) Jim and Julaine discuss the Supreme Court nominee hearing taking place this week, the upcoming general election, and Governor Evers' emergency declarations. Click HERE to watch this month's "InFocus."
STAND UP FOR THE TRUTH – Q90FM
Julaine Appling is a regular guest on Q90's "Stand Up for the Truth" program (9-10 a.m., M-F). CLICK HERE to listen to Julaine's appearance from Tuesday, September 22, on "Stand Up for the Truth" program on Q90fm, hosted by David Fiorazo. (Julaine's segment begins right about 30 minutes into the program.) Julaine is a guest on Stand Up for the Truth again today, Thursday, October 15.
–WFA's president Julaine Appling is available to speak to your group, church, school, civic organization, and other events. Call 866-849-2536 to schedule.
–Dave Lingle, Wisconsin Family Council's Director of Church Relations, is available to speak in churches. Call 920-342-1928 for more information.