MARK YOUR CALENDARS
Call our office at 866-849-2536 to schedule a speaker from WFA or WFC for your next event! 
---
GOING LOCAL:
Making Communities Great Again
Pewaukee, Wisconsin
Thursday, October 14, 2021
6:30-8:30 PM


Register HERE! (Very few spots available)
HELP NOT HARM Summit
Learn about the Transgender Ideology
Friday, October 14, 2021
Virtual Event


Register HERE!
THE ENGAGEMENT PROJECT
Small Group Facilitator Training
with Del Tackett (The Truth Project)
Saturday, October 16, 2021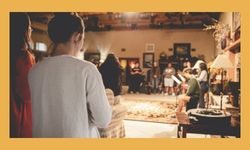 Calvary Bible Church, Neenah
9 a.m.-2 p.m.
Learn more and register HERE!
GOING LOCAL:
Making Communities Great Again in WI
Eau Claire, Wisconsin
Thursday, November 18, 2021
6:30-8:30 PM


Register HERE!
ECFA BENEFIT AUCTION
Supporting Moms, Dads,
Children and Unborn Babies
Friday, November 19, 2021


Donate or register to attend HERE.
---
LEAD WISCONSIN
July 10-15, 2022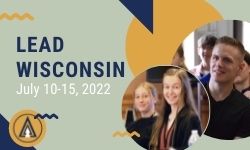 Hey, teens! Reserve your spot HERE!
If you're 19+ and want to invest in the next generation, contact us HERE!
Equipping teens to become effective godly leaders who engage the culture
from a Biblical perspective.
---
2020-2021 Legislative Directory


CLICK HERE to download
your FREE copy today!
---
Responding to the Transgender Issue:
Parent Resource Guide


Are you struggling to find the right words to help your child navigate transgender issues?
If so, "The Parent Resource Guide" was written with you in mind!
It is a carefully researched resource providing parents with practical ways to address the transgender issue with their children.
Grab your free copy HERE.
Call our WFC office at 888-378-7395 to obtain a print copy for a suggested donation of $5.
_____________
PARTNER WITH US!
It is the mission of Wisconsin Family Action to advance Judeo-Christian principles and values in Wisconsin by strengthening, preserving, and
promoting marriage, family, life and religious freedom. Our vision is a Wisconsin where God is honored, families thrive, human life is cherished
and religious freedom flourishes.
CLICK here to invest in your family, faith, freedom and future!
_____________
LEAVING A LEGACY
Because of our desire to serve and help families, our ministry is making resources available that can be useful in creating a wise giving plan.
Click HERE for more information on how you can significantly impact the Kingdom while strengthening and building families.
---
IN THIS EDITION
VIRTUAL EVENT: Engaging the Transgender Battle for God's Glory
TRAINING: How To Engage the Culture the Way Jesus Intended
Four Ways Parents Can Help Their Children Use Social Media Wisely
AT THE CAPITOL: Defending Life and Churches in Wisconsin
In the Media
---
VIRTUAL EVENT: Engaging the Transgender Battle for God's Glory
"Kids are not experiments. When a child is struggling, they need compassionate care – not experimental hormones and surgery," writes Family Policy Alliance. (Family Policy Alliance is one of our frontline national partners.)
As part of Family Policy Alliance's vision to see "dangerous [transgender] intervention[s] … unthinkable across the United States" while also making real help and counseling for hurting children and their parents easily accessible they are hosting the Help Not Harm Summit, Friday, October 15, 2021 (that's tomorrow!).
During this virtual event you will learn about transgender ideology, why this issue isn't just about morality, what you can do to make a difference, how to talk to your children about sex and gender and the medical perspective on transition.
This is an important issue impacting the mental, emotional and physical health of our children. Whether you're a parent, student, young professional or grandparent this is a valuable event to be informed and equipped to stand up for our God-given identity. We urge you to register for this important summit.
Learn more or register HERE!
---
TRAINING: How To Engage the Culture the Way Jesus Intended
Are you frustrated with the amount of time people are spending on their phone these days?
People are lonely and desperately pursuing community. The time they spend on their phones is their way of feeling connected and less alone. While this is a false feeling of connection, it does dull the momentary ache to been seen and known.
The good news is, you can help them KNOW they're not alone and remind them that they are seen by a good and generous God.
By attending The Engagement Project's small group facilitator training this weekend, Saturday, October 16, 2021, you will learn how to guide individuals through a transformative experience where they learn about who God is and His design for community and friendship. The Engagement Project was created by Del Tackett, producer of The Truth Project, to mobilize every believer to engage the world around them in the primary manner Jesus has instructed us. Del Tackett will be doing the training Saturday.
This event is for pastors, ministry leaders and church members who want to impact their community with the Gospel. You can register or learn more HERE.
---
Four Ways Parents Can Help Their Children Use Social Media Wisely
Christianpost.com reports that George Barna, a prominent Christian researcher, recently offered four ways Christian parents can combat the media's influence in children's lives.
Monitor what kids are being exposed to.
Minimize their exposure.
Mediate, meaning serve as the mediator between what the media is teaching and what the Word of God says
Moralize. By this Barna means helping young people understand the difference between right and wrong.
Barna says all of this is ultimately about worldview. Building a biblical worldview needs to start early, guided by the Word of God and parents, not social media and online influences.
Julaine Appling encouraged parents to not only help their children with wise social media consumption but to also intentionally help themselves and model healthy behavior toward social media: "The influence of media on our young people via digital devices is huge. When parents step in to monitor, minimize, mediate and moralize, the influence is diminished and counteracted. Digital addiction is very real — for all age groups. So first parents need to be sure they are appropriately monitoring their own use, and then actively engage to protect their children."
Learn more HERE.
---
AT THE CAPITOL: Defending Life and Churches in Wisconsin
This week Julaine Appling and SharaLee Nichols gave testimony on four bills, three were related to the life issue and one was had to do with not discriminating against churches with private schools.
SENATE BILL 591 (companion to Assembly Bill 593) – Requires that women who receive a chemical abortion via a drug regiment be told that the process may be reversed after the first dose and also adds some reporting requirements for abortionists and abortion facilities.
SENATE BILL 593 (companion to Assembly Bill 595) – Prohibits abortions done solely based on sex, race, color, ethnicity, national origin, or fetal anomaly
SENATE BILL 503 (companion to Assembly Bill 493) – Would prohibit abortion providers from receiving funds under the Medical Assistance program (public monies)
SENATE BILL 584 – would permit churches with private schools to establish a policy to allow for persons who are licensed to conceal carry to do so during church services, etc.
To learn more about each of these bills, whether we favor or oppose the bill and track its movement through the legislative process click HERE.
While we are on a mission to equip you — the citizen — to defend God's plan for marriage, family, life and religious freedom in your own community we realize you may not be able to take time away from work or find a babysitter to watch your kids to attend a public hearing and give testimony. However, doing so is still critically important so we proudly and intentionally stand in the gap practicing what we preach and defending the values we cherish. You can ensure that we are able to keep doing this work on behalf of all of us by financially investing HERE.
---
WEEKLY RADIO COMMENTARY. "WISCONSIN FAMILY CONNECTION" – Airing this week on over 20 stations statewide. Click HERE to listen to this week's Wisconsin Family Connection, "Making Communities Great" Read the complete radio commentary HERE. Subscribe to our podcasts HERE! 
ARCHIVED:
Week of October 4, 2021 – Who is the Primary Stakeholder?
Week of September 27, 2021 – Codifying Abortion
Week of September 20, 2021 – Bumper Stickers, Vanity Plates, Hearings & Worldview
Week of September 13, 2021 – Are We Doomed?
Week of September 6, 2021 – Good News Is on the Road!
"WISCONSIN FAMILY MINUTE"
A daily program for Christian radio stations! Click HERE for our daily program; listen or download! Click HERE to subscribe to your Wisconsin Family Minute podcasts! Find your local station HERE. If the Christian radio station you listen to isn't carrying "Wisconsin Family Minute," please encourage them to do so. Contact us at 866-849-2536 or info@wifamilycouncil.org. 
HOME FRONT – VCY AMERICA
WFC President Julaine Appling hosts VCY America's "Home Front" program every Wednesday afternoon (Sept.-May) at 3:15 p.m. CLICK HERE to listen to the archived episodes. Yesterday, Julaine and Micah discussed Big Tech's decisions to cut off conservative opinions and give legislative and election integrity updates. Listen to the podcast HERE.
VCY AMERICA TV30 "InFocus"
Julaine Appling, WFC president, is a regular guest (one Monday per month) on VCY America's TV 30 "InFocus" live, call-in program with Jim Schneider which airs on Monday evenings from 7:00-8:00 p.m. (Sept. through May). Click HERE to watch archived episodes. Livestream "InFocus" HERE.  Julaine joined Jim Monday, September 13, 2021. Watch the show HERE. Jim and Julaine covered a number of issues from elections to legislative proposals. Julaine will next be on "InFocus" on Monday, October 18.
STAND UP FOR THE TRUTH – Q90FM
Julaine Appling is an occasional guest on Q90's "Stand Up for the Truth" program hosted by David Fiorazo (9-10 a.m., M-F). Julaine most recently joined David on Tuesday, September 21, 2021. Listen in HERE. Listen to the previous podcast from June HERE. Julaine will next be on Q90 on Tuesday, October 26. The time for this appearance is noon.
–WFA's president Julaine Appling is available to speak to your group, church, school, civic organization, and other events. Call 
866-849-2536
 to schedule.
–Dave Lingle, Wisconsin Family Council's Director of Church Relations, is available to speak in churches. Call 
920-342-1928
 for more information.