MARK YOUR CALENDARS
Call our office at 866-849-2536 to schedule a speaker from WFA or WFC for your next event! 
---
GOING LOCAL:
Making Communities Great Again in WI
Eau Claire, Wisconsin
Thursday, November 18, 2021
6:00-8:30 PM


Register HERE!
ECFA BENEFIT AUCTION
Supporting Moms, Dads,
Children and Unborn Babies
Friday, November 19, 2021


Donate or register to attend HERE.
THANKSGIVING
Thursday, November 25, 2021

PROLIFE RALLY
Empower women. Promote life.
Wednesday, December 1, 2021


ProLife Rally at the U.S. Supreme Court
supporting Mississippi's 15-week prolife law!
RSVP for updates and learn more HERE.
---
LEAD WISCONSIN
July 10-15, 2022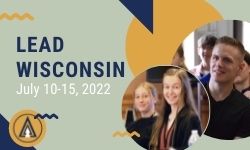 Hey, teens! Reserve your spot HERE!
If you're 19+ and want to invest in the next generation, contact us HERE!
Equipping teens to become effective godly leaders who engage the culture
from a Biblical perspective.
---
2020-2021 Legislative Directory


CLICK HERE to download
your FREE copy today!
---
Responding to the Transgender Issue:
Parent Resource Guide


Are you struggling to find the right words to help your child navigate transgender issues?
If so, "The Parent Resource Guide" was written with you in mind!
It is a carefully researched resource providing parents with practical ways to address the transgender issue with their children.
Grab your free copy HERE.
Call our WFC office at 888-378-7395 to obtain a print copy for a suggested donation of $5.
_____________
PARTNER WITH US!
It is the mission of Wisconsin Family Action to advance Judeo-Christian principles and values in Wisconsin by strengthening, preserving, and
promoting marriage, family, life and religious freedom. Our vision is a Wisconsin where God is honored, families thrive, human life is cherished
and religious freedom flourishes.
CLICK here to invest in your family, faith, freedom and future!
_____________
LEAVING A LEGACY
Because of our desire to serve and help families, our ministry is making resources available that can be useful in creating a wise giving plan.
Click HERE for more information on how you can significantly impact the Kingdom while strengthening and building families.
---
IN THIS EDITION
WI Families Recognizing the Impact of Local Government
Two Practical Ways to Engage with National Adoption Month
Why it's Important for Christians to Speak Well of Leaders
Voters Value Life and Parental Rights 
In the Media
---
WI Families Recognizing the Impact of Local Government
This Tuesday the Mequon-Thiensville School District held an unprecedented recall election. Four current board members were challenged. The recall election came about because people upset about policies, actions, and non-action by current board members collected over 4,000 valid signatures for each of the four candidates to force the vote. Unfortunately, the recall election failed to unseat any of the current school board members.
While the results are disappointing, Julaine Appling pointed out that the fact that so many people "raised their hand" requesting a recall election shows that individuals are realizing the influence of local government and choosing to participate in the change they want to see: "School districts are the current ground zero for local action. People are realizing local government has the most impact on our lives but is also the level of government where we can have the most impact. Forcing a recall election is one of the strongest reactions we've seen, but this and more happens when people's frustration turns into organized action."
Read more HERE.
---
Two Practical Ways to Engage with National Adoption Month
November is National Adoption Month. It's a time when a special emphasis is put on giving children forever earthly families through adoption. But it is also important to let birth parents know about adoption options. In Wisconsin the Evangelical Child and Family Agency in New Berlin is a safe place for a birth parent to go who is looking to place a child for adoption. In addition, Wisconsin's Safe Haven law allows a birth parent to anonymously relinquish a newborn up to seventy-two hours old to law enforcement, hospital personnel, or 911 emergency medical staff.
Julaine Appling shared a piece of her adoption story this week on the Wisconsin Family Connection. Here's an excerpt from the transcript: "Four years [after I was adopted], Mom and Dad adopted a brother for me, and our family was complete. Both Jack, who ultimately preferred John, and I knew from the beginning that we were adopted. It wasn't hidden; it wasn't something of which we were ashamed. We were told how special it was that God gave us a forever family in His own way—and later we learned that we were actually twice adopted—once by Bob and Mary Appling and once by God the Father into His family, when we each accepted His Son, Jesus Christ, as our personal Savior."
As Bible-believing Christians we have a tremendous opportunity to not only give children a forever earthly home but also introduce them to their heavenly Father, Jesus Christ. Adoption is also the best alternative to abortion; therefore, whether or not you have the means or desire to pursue adoption, we encourage you to share these options with your friends and church family.
Listen to the full podcast episode HERE or read the transcript HERE.
---
Why it's ImportaInt for Christians To Speak Well of Leaders
Have you heard the popular chant, "Let's go Brandon"? Family Research Council pointed out this week that this phrase is far from benign and challenged Christians to consider not join the trend.
According to Family Research Council, "['Let's go Brandon!'] actually originated from a NASCAR race where a reporter misinterpreted profanity being yelled at Joe Biden."
During a discussion about whether Christians should use this phrase, Tony Perkins said, "This seemingly humorous chant is not something Christians can or should support…The Bible instructs us to pray for those in leadership, not curse them with profanity."
Perkins went on to acknowledge frustration with the current President but reminded listeners of God's instructions in 1 Timothy 2:1-2, "First of all, then, I urge that supplications, prayers, intercessions, and thanksgivings be made for all people,  for kings and all who are in high positions, that we may lead a peaceful and quiet life, godly and dignified in every way."
The way we talk about our leaders, especially when we disagree with them, says a lot about what we believe. May we be intentional, even in our frustration, to use our words for God's glory.
---
Voters Value Life and Parental Rights 
On Tuesday, an outspoken pro-abortion candidate in Virginia was defeated by an outspoken pro-life candidate to be the next governor in Virginia. Terry McAuliffe, a previous Virginia governor, said during the campaign that he would sign a bill that allowed abortion right up until birth. In contrast, the winning candidate, Glenn Youngkin, publicly pledged that he would push for restrictions on abortion, saying that both his faith and science support the reality that life begins at conception and deserves protection from that point on.
Julaine Appling responded to this news celebrating that life and parental rights are apparently important to voters: "McAuliffe not only strongly supports abortion, but also said he doesn't think parents should have a say in what is taught in public schools. Youngkin challenged him on that, indicating parents should have the most say. A majority of Virginia voters liked Youngkin's positions and rejected McAuliffe's liberal, progressive views. Apparently life and parental rights are important to voters."
Read more HERE.
---
WEEKLY RADIO COMMENTARY. "WISCONSIN FAMILY CONNECTION" – Airing this week on over 20 stations statewide. Click HERE to listen to this week's Wisconsin Family Connection, "Forever Families; Forever Grateful". Read the complete radio commentary HERE. Subscribe to our podcasts HERE! 
ARCHIVED:
Week of October 25, 2021 – Social Media Addiction: What's a Parent To Do?
Week of October 18, 2021 – Wearing Pink Doesn't Help the Link.
Week of October 11, 2021 – Making Communities Great
Week of October 4, 2021 – Who is the Primary Stakeholder?
"WISCONSIN FAMILY MINUTE"
A daily program for Christian radio stations! Click HERE for our daily program; listen or download! Click HERE to subscribe to your Wisconsin Family Minute podcasts! Find your local station HERE. If the Christian radio station you listen to isn't carrying "Wisconsin Family Minute," please encourage them to do so. Contact us at 866-849-2536 or info@wifamilycouncil.org. 
HOME FRONT – VCY AMERICA
WFC President Julaine Appling hosts VCY America's "Home Front" program every Wednesday afternoon (Sept.-May) at 3:15 p.m. CLICK HERE to listen to the archived episodes. Today, Julaine and Micah do some analysis of yesterday's elections, with a special look at Virginia's gubernatorial election and the WI school board recall election in Mequon-Thiensville.  They also update activities in the state legislature. Listen to the podcast HERE.
VCY AMERICA TV30 "InFocus"
Julaine Appling, WFC president, is a regular guest (one Monday per month) on VCY America's TV 30 "InFocus" live, call-in program with Jim Schneider which airs on Monday evenings from 7:00-8:00 p.m. (Sept. through May). Click HERE to watch archived episodes. Livestream "InFocus" HERE.  Julaine joined Jim Monday, October 18, 2021. Watch the show HERE.  Julaine's next guest appearance on "In Focus" is Monday, November 8, 2021.
STAND UP FOR THE TRUTH – Q90FM
Julaine Appling is an occasional guest on Q90's "Stand Up for the Truth" program hosted by David Fiorazo (9-10 a.m., M-F). Julaine most recently joined David on Tuesday, September 21, 2021. Listen in HERE. Listen to the previous podcast from June HERE. Julaine's next appearance on "Stand Up for the Truth" is Monday, November 22, 2021.
–WFA's president Julaine Appling is available to speak to your group, church, school, civic organization, and other events. Call 
866-849-2536
 to schedule.
–Dave Lingle, Wisconsin Family Council's Director of Church Relations, is available to speak in churches. Call 
920-342-1928
 for more information.