MARK YOUR CALENDARS
​
Call our office at 866-849-2536 to schedule a speaker from WFA or WFC for your next event!
Stay tuned for MORE events to come!
___________
BE PART of GIDEON'S ARMY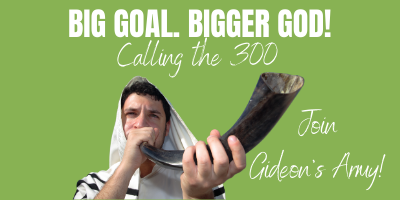 Is this YOU? 300 people investing $1000
between now and December 31,
so Wisconsin Family Action has
all we need to continue our vital work of strengthening, preserving & promoting marriage,
family, life and religious freedom in 2021.  Some things are always important!
READ MORE HERE
____________
Thanksgiving Day
November 26, 2020


______________
Responding to the Transgender Issue:
Parent Resource Guide


This resource is fully researched and documented, defines terms,
explains the issue thoroughly and gives parents practical ways
to address the issue with their children and especially in schools.
A free pdf of the publication is available HERE.
Call our WFC office at 888-378-7395 to obtain a print copy for a suggested donation of $5.
_____________
PARTNER WITH US!
It is the mission of Wisconsin Family Action to advance Judeo-Christian principles and values in Wisconsin by strengthening, preserving, and
promoting marriage, family, life and religious freedom. Our vision is a Wisconsin where God is honored, families thrive, human life is cherished
and religious freedom flourishes.


CLICK here to invest in your family, faith, freedom and future!
_____________
LEAVING A LEGACY
Because of our desire to serve and help families, our ministry is making resources available that can be useful in creating a wise giving plan.
Click HERE for more information on how you can significantly impact the Kingdom while strengthening and building families.
---
Wisconsin's Cultural Indicators 2019


Click HERE to read more
Wisconsin's Cultural Indicators, 2019 Edition
is now available online HERE or
by contacting our office
at 608-268-5074.
_____________
Get To Know Your Elected Officials
Wisconsin's 2019-2020Legislative Directory
Now available for download
Click
Here
to find out who your state and federal legislators are, along with their contact information.
Establish a relationship; let them know you are informed, interested, and involved. PRAY for your elected officials!  (I Tim. 2:1-4)
Thanksgiving – Our Heritage 
On November 11, 1620, after over 2 months at sea on the Atlantic, The Mayflower landed at what is today Provincetown Harbor in Cape Cod, Massachusetts.  In late December, after exploring the area from the Cape southwest and then north, the exploration party determined that Plymouth Bay was the right place for those who had come over on this voyage to establish their colony.
And who were those who had come over on The Mayflower? Many of them were Pilgrims and Puritans, or Separatists, who left home and extended family to come to the New World for one reason—to find religious freedom for themselves and their children.
Read the rest of this week's Wisconsin Family Connection radio transcript "Thanksgiving – Our Heritage" HERE, or listen HERE.
The board and staff of Wisconsin Family Action and Wisconsin Family Council wish all a very Happy Thanksgiving!

Wisconsin Family Action works hard on your behalf to strengthen, preserve and promote marriage, family, life and religious freedom in The Badger State. Click
HERE
to partner with us today!
---
It's Not About the Turkey
What is the appropriate response of thanks and gratitude we should be rendering as we focus on the Thanksgiving season? According to Julaine Appling, WFA president, too often we don't recognize the subject or the object of our thanks—GOD, the One to Whom we owe everything!
CLICK HERE to listen to last week's transcript of our Home Front radio program that challenges all to consider what we can do to raise up a generation of young Americans to know the truth about our founders and our nation's founding and how to give our great God honor and glory as we do so. 
CLICK HERE for some great ideas for a meaningful Thanksgiving with family.
---
Diaper Duty: It's For EVERYONE!


TOUR ARRIVING IN MADISON, WI ON JANUARY 2, 2021
Every year, an average of 130,094 babies die in the Midwest because of the tragedy of abortion.
Sometimes, numbers like this are incomprehensible and we don't truly take in the enormity of this loss.  
That's why this year Wisconsin Family Council is a proud co-sponsor (along with Pro-life Wisconsin, Wisconsin Right to Life, and the Wisconsin Catholic Conference) of the March for Life of Chicago's Moving the Movement Tour, which is helping to collect 130,094 diapers for pregnancy resource centers across the Midwest.
Together, we can make a very real difference in the lives of babies and their mothers. 
You're invited to bring diapers of any size (we want to help babies throughout their first year) to any of the stops on the March for Life tour. Bring 1 pack or bring 3; each and every one will be a gift to those who receive it!
If you can't attend in person, there is an easy option to donate diapers online!
This is a simple, yet powerful, way to witness to the gift of life and to serve families who need our help. Join us by SAVING THE DATE to drop off your diapers in Madison, WI, on Tuesday, January 2, 2021. 
Register by clicking HERE and you'll receive updates on logistics, speakers, and more in the coming weeks.
This will be an exciting, strong, pro-life event, that is also safe and will follow guidelines from civil authorities.
CLICK HERE to learn more or to donate diapers securely online.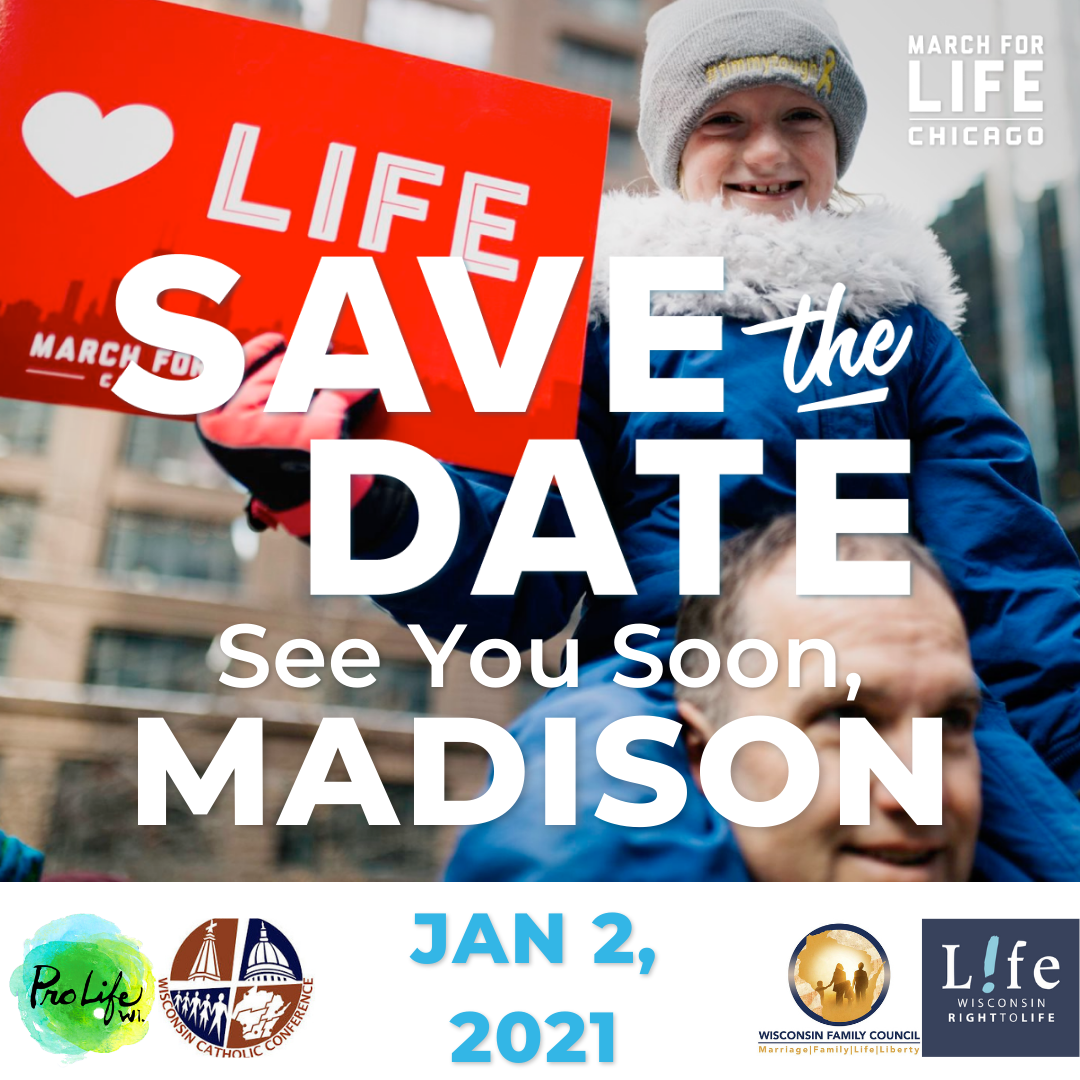 We'll share more information on time and location as we get closer!
---
Is Georgia On Your Mind?
We've had a number of people ask what they can do to help with the US Senate run-offs in Georgia on January 5.
Typically, no state can have both US Senators up for election in the same year. However, due to a death, Georgia had to have both a regular race for one US Senate seat and a special election for the other US Senate seat, both held earlier this month.
Georgia election law requires that to win a race, a candidate must get at least 50% of the vote. In both US Senate races, no candidate received 50% or more of the vote, forcing a run-off, where the top 2 vote getters in both races face off in an election scheduled for Tuesday, January 5.
CLICK HERE to learn more about who the candidates are for this election, why the run-off elections are important and what you can do to help.
---
IN THE MEDIA
WEEKLY RADIO COMMENTARY. "WISCONSIN FAMILY CONNECTION" –  Airing this week on over 20 stations statewide. Click HERE to listen to this week's Wisconsin Family Connection, "Thanksgiving—Our Heritage." Read the transcript of this week's commentary HERE. Subscribe to our podcasts HERE! 
ARCHIVED:
Week of November 16, 2020 – Adoption–Making a Difference for Time & Eternity
Week of November 9, 2020 –  Honoring Those Who Have Paid a Price
Week of November 2, 2020 – Do I Really Believe?
"WISCONSIN FAMILY MINUTE"
A daily program for Christian radio stations! Click HERE for our daily program; listen or download! Click HERE to subscribe to your Wisconsin Family Minute podcasts! Find your local station HERE. If the Christian radio station you listen to isn't carrying "Wisconsin Family Minute," please encourage them to do so. Contact us at 866-849-2536 or info@wifamilycouncil.org. 
HOME FRONT – VCY AMERICA
WFC President Julaine Appling hosts VCY America's "Home Front" program every Wednesday afternoon (Sept.-May) at 3:15 p.m. Due to the Thanksgiving holiday, there is no Home Front program this week. CLICK HERE to listen to last week's episode in which Julaine gives a timely Thanksgiving challenge to families. We will return to regularly schedule programming next week. Click HERE to subscribe to future Home Front podcasts!
VCY AMERICA TV30 "InFocus"
Julaine Appling, WFC president, is a regular guest (one Monday per month) on VCY America's TV 30 "InFocus" live, call-in program with Jim Schneider which airs on Monday evenings from 7:00-8:00 p.m. (Sept. through May). Livestream "InFocus" HERE. Click HERE to watch archived episodes. Julaine was a guest last week.. Click HERE to watch this edition of "InFocus." 
STAND UP FOR THE TRUTH – Q90FM
Julaine Appling is a regular guest on Q90's "Stand Up for the Truth" program hosted by David Fiorazo (9-10 a.m., M-F). Click HERE to listen to this month's program, "So Much at Stake In the 2020 Election!"
–WFA's president Julaine Appling is available to speak to your group, church, school, civic organization, and other events. Call 866-849-2536 to schedule.
–Dave Lingle, Wisconsin Family Council's Director of Church Relations, is available to speak in churches. Call 920-342-1928 for more information.