MARK YOUR CALENDARS
​
Call our office at 866-849-2536 to schedule a speaker from WFA or WFC for your next event!
Stay tuned for MORE events to come!
___________
BE PART of GIDEON'S ARMY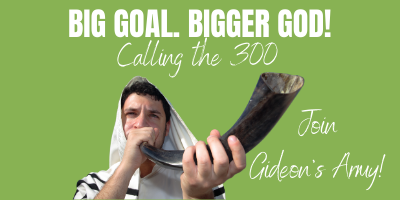 Is this YOU? 300 people investing $1000
between now and December 31,
so Wisconsin Family Action has
all we need to continue our vital work of strengthening, preserving & promoting marriage,
family, life and religious freedom in 2021.  Some things are always important!
READ MORE HERE
___________


Virtual Event
Auction opens on Thursday, 11/19
Closes on Friday, 11/20
CLICK HERE to learn more
____________
Thanksgiving Day
November 26, 2020


______________
Responding to the Transgender Issue:
Parent Resource Guide


This resource is fully researched and documented, defines terms,
explains the issue thoroughly and gives parents practical ways
to address the issue with their children and especially in schools.
A free pdf of the publication is available HERE.
Call our WFC office at 888-378-7395 to obtain a print copy for a suggested donation of $5.
_____________
PARTNER WITH US!
It is the mission of Wisconsin Family Action to advance Judeo-Christian principles and values in Wisconsin by strengthening, preserving, and
promoting marriage, family, life and religious freedom. Our vision is a Wisconsin where God is honored, families thrive, human life is cherished
and religious freedom flourishes.


CLICK here to invest in your family, faith, freedom and future!
_____________
LEAVING A LEGACY
Because of our desire to serve and help families, our ministry is making resources available that can be useful in creating a wise giving plan.
Click HERE for more information on how you can significantly impact the Kingdom while strengthening and building families.
---
Wisconsin's Cultural Indicators 2019


Click HERE to read more
Wisconsin's Cultural Indicators, 2019 Edition
is now available online HERE or
by contacting our office
at 608-268-5074.
_____________
Get To Know Your Elected Officials
Wisconsin's 2019-2020Legislative Directory
Now available for download
Click
Here
to find out who your state and federal legislators are, along with their contact information.
Establish a relationship; let them know you are informed, interested, and involved. PRAY for your elected officials!  (I Tim. 2:1-4)
It's Not Over: Patience Required
Recount in Wisconsin Soon Under Way

From the La Crosse Tribune: President Donald Trump's campaign said it would file a petition today [Wednesday, Nov. 18] for a recount in heavily Democratic Dane and Milwaukee counties after it wired $3 million to the Wisconsin Elections Commission Wednesday but no petition yet on the final day for a recount to be requested. 
The campaign has until 5 p.m. Wednesday to file a recount petition for a statewide recount or a recount in those two counties.
Read more HERE.
If you believe you have experienced voter fraud or had problems at your polling place or any other voting issues, please report your experience to election.complaints@legis.wi.gov. This is the email address established for this purpose by Rep. Ron Tusler (R-Harrison), chairman of the Assembly Committee on Campaigns and Elections, the entity authorized by Speaker Robin Vos to investigate issues related to election integrity and possible fraud.
We urge you to call your legislators TODAY and STRONGLY encourage them to get to the bottom of the fraud allegations. Not sure who your legislators are? Click HERE to find their names and contact information. Simply enter your address in the upper right-hand corner of the page and click on the "magnifying glass" to search for the information.
If you or someone you know is interested in helping out as an observer for a potential recount, the two major parties are recruiting help and working on organizing volunteers. There are a number of ways you can sign up:
1. Contact the Wisconsin GOP via phone 608-257-4765.
2. Contact the Wisconsin Democratic party via phone at (608) 255-5172.
MOST IMPORTANT: PRAY! Now is the time to exercise patience and be fervent in prayer.
Wisconsin Family Action works hard on your behalf to strengthen, preserve and promote marriage, family, life and religious freedom in The Badger State. Click
HERE
to partner with us today!
---
So-called "Blueprint For Positive Change" Casts
Dark Shadow Over Religious Liberty
Even with the 2020 election not officially decided as recounts and court challenges continue, liberal groups are quickly weighing in with their agendas for a Biden-Harris administration. The Human Rights Campaign, a leading LGBTQ advocacy group, has published what it calls a Blueprint for Positive Change that includes eighty-five policy recommendations that, in their words, will "improve the lives of LGBTQ people." The recommendations undo much of what the Trump administration has done and puts religious liberty squarely in the crosshairs. READ MORE HERE
Even the US Supreme Court as recently as this past June acknowledged that giving special rights and protections to individuals who classify themselves as LGBTQ sets up religious freedom conflicts. The reality is the US Constitution clearly and unequivocally protects religious freedom. The question is whether there are enough constitutionalists in the federal court system to uphold what our Founders called our "first freedom."
---
Justice Alito Speaks the Truth 
From LifeSite News: "In a keynote speech before the Federalist Society convention last week, U.S. Supreme Court Justice Samuel Alito provided a stark reminder of the need to consistently be on guard to defend our freedoms, observing that "[t]he [coronavirus] pandemic has resulted in previously unimaginable restrictions on individual liberty."
While Justice Alito's speech is drawing sharp criticism, he merely spoke the truth."
Read more HERE.
Justice Alito is reminding us America is based on the rule of law, not the whim of man. In times of fear, such as now, it is much easier for people to be controlled more by the whim of man, so to speak, than the rule of law. That's dangerous. The justice is sounding an alarm that we need to heed. Our constitution is designed to function whether we are experiencing peace and safety or national emergencies.
---
When It Comes to Vaccinations, Ethics Really DO Matter 
The Charlotte Lozier Institute, the research arm of the Susan B Anthony List, has been tracking COVID-19 vaccine research and development. One concern regarding the ethical assessment of viral vaccines is the potential use of abortion-derived cell lines in the development, production or testing of a vaccine. In a recent update, available HERE, the researchers verify that a number of vaccine developers are using such cell lines. The Lozier Institute hopes by providing accurate data, recipients can make well-informed decisions regarding any vaccine choices.
WFA president, Julaine Appling, says, "Moderna Virus vaccine is very much in the news right now touting a nearly ninety-five percent effective rate. Lozier institute shows this vaccine did not use abortion-derived cells lines in the development or production but some tests have used such cell lines. Pro-life citizens need to know this information as we move closer and closer to an available vaccine. Ethics really do matter."
Wisconsin Family Action is 100% pro life, from conception to natural death. Partner with us today for LIFE! CLICK HERE!
---
IN THE MEDIA
WEEKLY RADIO COMMENTARY. "WISCONSIN FAMILY CONNECTION" –  Airing this week on over 20 stations statewide. Click HERE to listen to this week's Wisconsin Family Connection, "Adoption–Making a Difference for Time & Eternity." Read the transcript of this week's commentary HERE. Subscribe to our podcasts HERE! 
ARCHIVED:
Week of November 9, 2020 –  Honoring Those Who Have Paid a Price
Week of November 2, 2020 – Do I Really Believe?
"WISCONSIN FAMILY MINUTE"
A daily program for Christian radio stations! Click HERE for our daily program; listen or download! Click HERE to subscribe to your Wisconsin Family Minute podcasts! Find your local station HERE. If the Christian radio station you listen to isn't carrying "Wisconsin Family Minute," please encourage them to do so. Contact us at 866-849-2536 or info@wifamilycouncil.org. 
HOME FRONT – VCY AMERICA
WFC President Julaine Appling hosts VCY America's "Home Front" program every Wednesday afternoon (Sept.-May) at 3:15 p.m. CLICK HERE to listen to Julaine give a timely Thanksgiving challenge to families. Click HERE to subscribe to future Home Front podcasts!
VCY AMERICA TV30 "InFocus"
Julaine Appling, WFC president, is a regular guest (one Monday per month) on VCY America's TV 30 "InFocus" live, call-in program with Jim Schneider which airs on Monday evenings from 7:00-8:00 p.m. (Sept. through May). Livestream "InFocus" HERE. Click HERE to watch archived episodes. Julaine was a guest last week.. Click HERE to watch this edition of "InFocus." 
STAND UP FOR THE TRUTH – Q90FM
Julaine Appling is a regular guest on Q90's "Stand Up for the Truth" program hosted by David Fiorazo (9-10 a.m., M-F). Click HERE to listen to this month's program, "So Much at Stake In the 2020 Election!"
–WFA's president Julaine Appling is available to speak to your group, church, school, civic organization, and other events. Call 866-849-2536 to schedule.
–Dave Lingle, Wisconsin Family Council's Director of Church Relations, is available to speak in churches. Call 920-342-1928 for more information.