MARK YOUR CALENDARS
​
Call our office at 866-849-2536 to schedule a speaker from WFA or WFC for your next event!
Stay tuned for MORE events to come!
___________
BE PART of GIDEON'S ARMY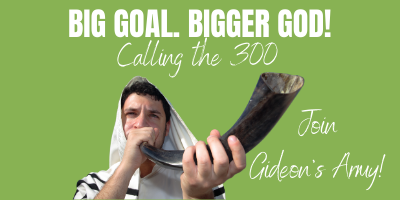 Is this YOU? 300 people investing $1000 
between now and December 31,
so Wisconsin Family Action has
all we need to continue our vital work of strengthening, preserving & promoting marriage,
family, life and religious freedom in 2021.  Some things are always important!
READ MORE HERE
___________
Thanksgiving Day
November 26, 2020


______________
Responding to the Transgender Issue:
Parent Resource Guide


This resource is fully researched and documented, defines terms,
explains the issue thoroughly and gives parents practical ways
to address the issue with their children and especially in schools.
A free pdf of the publication is available HERE.
Call our WFC office at 888-378-7395 to obtain a print copy for a suggested donation of $5.
_____________
PARTNER WITH US!
It is the mission of Wisconsin Family Action to advance Judeo-Christian principles and values in Wisconsin by strengthening, preserving, and
promoting marriage, family, life and religious freedom. Our vision is a Wisconsin where God is honored, families thrive, human life is cherished
and religious freedom flourishes.


CLICK here to invest in your family, faith, freedom and future!
_____________
LEAVING A LEGACY
Because of our desire to serve and help families, our ministry is making resources available that can be useful in creating a wise giving plan.
Click HERE for more information on how you can significantly impact the Kingdom while strengthening and building families.
---
Wisconsin's Cultural Indicators 2019


Click HERE to read more
Wisconsin's Cultural Indicators, 2019 Edition
is now available online HERE or
by contacting our office
at 608-268-5074.
_____________
Get To Know Your Elected Officials
Wisconsin's 2019-2020Legislative Directory
Now available for download
Click
Here
to find out who your state and federal legislators are, along with their contact information.
Establish a relationship; let them know you are informed, interested, and involved. PRAY for your elected officials!  (I Tim. 2:1-4)
Tell Us Your Story
Wisconsin Family Action is compiling testimonies/stories sent in to us by Wisconsin voters, like you, to give to the Legislative Committee assigned by Speaker Robin Vos for investigation into the integrity of Wisconsin's election process.
If you believe you have experienced voter fraud or had problems at your polling place or any other voting issues, such as:
⇒Received more than one ballot in your name in the mail.
⇒Received a ballot without requesting one.
⇒Know of a ballot that was sent in the name of a deceased person.
⇒Were asked to do something, or saw something, you felt was unusual at your polling place.
Even if you aren't sure, please report your experience to us so we may allow the Legislative Committee to review and decide if this will help with their investigation. CLICK HERE NOW
Last, please be patient. We know it's hard but the best thing we can do right now is let the legal process play out and PRAY for the truth to be revealed. The Trump campaign has said they will be requesting a statewide recount, but that cannot start until after the official canvass is done, which is early next week.
Wisconsin Family Action works hard on your behalf to strengthen, preserve and promote marriage, family, life and religious freedom in The Badger State. Click
HERE
to partner with us today!
---
Find us on PARLER!

Wisconsin Family Action is now on Parler, the fastest growing free-speech social network in the nation. You can find us @WIFamilyAction. Create your account HERE today and follow us for trustworthy, accurate information that aligns with your Judeo-Christian values.
We are also on:

 Facebook HERE
 Instagram @WIFamilyAction
 and
 Twitter @WIFamilyAction
Wisconsin Family Action is 100% pro life, from conception to natural death. Partner with us today for LIFE! CLICK HERE!
---
BECAUSE YOU ASKED!
Wisconsin Family Action has been receiving inquiries regarding organized observation should there be a Wisconsin recount of ballots from the November 3 election. 
If you or someone you know is interested in helping out as an observer for a potential recount, the two major parties are recruiting help and working on organizing volunteers. There are a number of ways you can sign up:
1. Contact the Wisconsin GOP via phone 608-257-4765.
2. Contact the Wisconsin Democratic party via phone at (608) 255-5172.
2. Click HERE to read about and sign up to help with a potential recount effort.
---
CALL YOUR STATE LEGISLATORS NOW
The Wisconsin State Legislature has launched an investigation into the allegations of fraud. Every voter in Wisconsin deserves to have confidence and integrity in our election process.

Call your legislators TODAY and STRONGLY encourage them to get to the bottom of the fraud allegations.
Not sure who your legislators are? Click HERE to find their names and contact information. Simply enter your address in the upper right-hand corner of the page and click on the "magnifying glass" to search for the information.
Every candidate in a close race has the right to pursue legal remedy through the courts. Wisconsin Family Action would like to remind everyone that 20 years ago, in 2000, it took 37 days to remedy George W. Bush's case which involved five weeks of Florida recounts and court battles before he prevailed over Democrat Al Gore by 537 votes.
Again, we urge you to spend time in prayer regarding the days to come.
---
IN THE MEDIA
WEEKLY RADIO COMMENTARY. "WISCONSIN FAMILY CONNECTION" –  Airing this week on over 20 stations statewide. Click HERE to listen to this week's Wisconsin Family Connection, "Honoring Those Who Have Paid a Price"  Read the transcript of this week's commentary HERE. Subscribe to our podcasts HERE! 
ARCHIVED:
Week of November 2, 2020 – Do I Really Believe?
Week of October 26, 2020 – Duty Calls Us to the Polls
"WISCONSIN FAMILY MINUTE"
A daily program for Christian radio stations! Click HERE for our daily program; listen or download! Click HERE to subscribe to your Wisconsin Family Minute podcasts! Find your local station HERE. If the Christian radio station you listen to isn't carrying "Wisconsin Family Minute," please encourage them to do so. Contact us at 866-849-2536 or info@wifamilycouncil.org. 
HOME FRONT – VCY AMERICA
WFC President Julaine Appling hosts VCY America's "Home Front" program every Wednesday afternoon (Sept.-May) at 3:15 p.m. CLICK HERE to read the transcript of a previous Home Front segment "Traditions: The Harlan Bible & Thanksgiving" that discusses our Christian heritage and prepares us with food for thought (pun intended!) for the Thanksgiving season. Home Front will return to regularly scheduled programming next week. Click HERE to subscribe to future Home Front podcasts!
VCY AMERICA TV30 "InFocus"
Julaine Appling, WFC president, is a regular guest (one Monday per month) on VCY America's TV 30 "InFocus" live, call-in program with Jim Schneider which airs on Monday evenings from 7:00-8:00 p.m. (Sept. through May). Livestream "InFocus" HERE. Click HERE to watch archived episodes. Julaine was a guest this past Monday evening. Click HERE to watch this edition of "InFocus." 
STAND UP FOR THE TRUTH – Q90FM
Julaine Appling is a regular guest on Q90's "Stand Up for the Truth" program hosted by David Fiorazo (9-10 a.m., M-F). Click HERE to listen to this month's program, "So Much at Stake In the 2020 Election!"
–WFA's president Julaine Appling is available to speak to your group, church, school, civic organization, and other events. Call 866-849-2536 to schedule.
–Dave Lingle, Wisconsin Family Council's Director of Church Relations, is available to speak in churches. Call 920-342-1928 for more information.