MARK YOUR CALENDARS
Call our office at 866-849-2536 to schedule a speaker from WFA or WFC for your next event! 
---
TODAY!
Veteran's Day

GOING LOCAL:
Making Communities Great Again in WI
Harvestime Church, Eau Claire, Wisconsin
Thursday, November 18, 2021
6:00-8:30 PM


Register HERE!
"HOMETOWN FOR THE HOLIDAYS"
Wisconsin Capitol Tree Ornament Collection
Friday, November 19, 2021


Learn more HERE.
ECFA BENEFIT AUCTION
Supporting Moms, Dads,
Children and Unborn Babies
Friday, November 19, 2021


Donate or register to attend HERE.
THANKSGIVING
Thursday, November 25, 2021

PROLIFE RALLY
Empower women. Promote life.
Wednesday, December 1, 2021


Pro-Life Rally at the U.S. Supreme Court
supporting Mississippi's 15-week prolife law!
RSVP for updates and learn more HERE.
---
LEAD WISCONSIN
July 10-15, 2022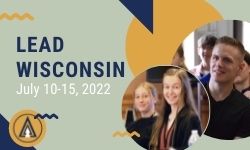 Hey, teens! Reserve your spot HERE!
If you're 19+ and want to invest in the next generation, contact us HERE!
Equipping teens to become effective godly leaders who engage the culture
from a Biblical perspective.
---
2020-2021 Legislative Directory


CLICK HERE to download
your FREE copy today!
---
Responding to the Transgender Issue:
Parent Resource Guide


Are you struggling to find the right words to help your child navigate transgender issues?
If so, "The Parent Resource Guide" was written with you in mind!
It is a carefully researched resource providing parents with practical ways to address the transgender issue with their children.
Grab your free copy HERE.
Call our WFC office at 888-378-7395 to obtain a print copy for a suggested donation of $5.
_____________
PARTNER WITH US!
It is the mission of Wisconsin Family Action to advance Judeo-Christian principles and values in Wisconsin by strengthening, preserving, and
promoting marriage, family, life and religious freedom. Our vision is a Wisconsin where God is honored, families thrive, human life is cherished
and religious freedom flourishes.
CLICK here to invest in your family, faith, freedom and future!
_____________
LEAVING A LEGACY
Because of our desire to serve and help families, our ministry is making resources available that can be useful in creating a wise giving plan.
Click HERE for more information on how you can significantly impact the Kingdom while strengthening and building families.
---
IN THIS EDITION
Prioritizing Children's Needs Before Adult Desires
Giving Tuesday and the Difference Between a Charity and Non-Profit
Have Your Handmade Ornament Hung on the Capitol Tree 
WATCH: How To Engage the Transgender Battle in a Way that Glorifies God
What You Need To Know About December 1
In the Media
---
Prioritizing Children's Needs Before Adult Desires
For decades adults' perceived happiness has trumped what is in the best interest of children — growing up with a married mother and father (especially their biological married mother and father). We see this in no-fault divorce laws, the increasing number of step-families and more recently adoption by same-sex couples, which intentionally deprives a child of either a mother or a father. All of these perceived "advancements" are for the benefit of adults and their happiness.
But now there is an organization that is making this issue its sole focus. Them Before Us founder Katy Faust with Stacy Manning have not only started a movement and developed a significant online presence, but they have also done incredible research supporting the social science findings that what is best for children is exactly what God planned: growing up with a married (biological) mom and dad, rather than having parents dedicated to achieving their own happiness.
In honor of November being National Adoption Month, Julaine Appling points out that according to Faust and Manning, adults are putting the needs of children before their own when they adopt, "In adoption, adults are looking to mend the loss of a child's biological parents. Adults are, in adoption, doing what they should always do, doing the hard thing to make life better for a child. Simply put, adoption is for children, not adults."
Learn more about Them Before Us HERE. Listen to the complete podcast episode by Julaine Appling HERE or read the transcript HERE.
---
Giving Tuesday and the Difference Between a Charity and Non-Profit
November 30 is Giving Tuesday, a day set aside for generosity and financially investing in causes you believe in. For many, this could raise the question, "what is the difference between a charity and a non-profit?"
A nonprofit is an organization that invests its income into advancing the organization's main goal that supports their mission.
A charity is a type of nonprofit that pours their income and time into activities aimed at improving lives in communities; this often includes giving items or money away.
Wisconsin Family Action is a non-profit which means any financial gifts received go directly into advancing our mission: strengthening, preserving and promoting marriage, family, life and religious freedom in The Badger State.
We would be honored if you would mark your calendars for November 30 and join the #givingtuesday movement by financially investing in the work we do!
---
Have Your Handmade Ornament Hung on the Capitol Tree 
According to a news release from Governor Ever's office, "Students are invited to contribute handmade ornaments showcasing their hometowns, neighborhoods or local areas; the strength of neighbors and community, or what their hometowns or the Badger State mean to them," wrote News8000.
This is a beautiful opportunity for families to take time together reflecting on what they love about where they live and creating an ornament to represent their hometown. Any ornaments you create should be mailed by November 19, 2021 — that's just 8 days away!
The following is from the official letter sent out by Evers' office: "[P]lease be sure to include the teacher's name, grade, school name, and address so that we may acknowledge your contribution."
Send your ornament to this address: Emily Gorman Wisconsin Department of Administration Division of Facilities and Transportation Services 17 West Main Street, Suite 119 Madison, WI 53703
The photo to the left is courtesy of WRN.
---
WATCH: How To Engage with the Transgender Battle in a Way that Glorifies God
What would you do if you knew a child was the target of destruction?
You would everything in your power to move the child out of harm's way or intercept it all together, right?!
Today transgender ideology is sweeping our nation, and youth are the targets. In response, Family Policy Alliance, one of our frontline national partners, recently hosted the Help Not Harm Summit to answer questions about how to engage with the transgender battle in a way that glorifies God and defends the mental, physical and emotional health of children.
On Friday, October 15 medical professionals, political leaders and organizations dedicated to standing up for children's rights shared information and practical tools on how to make a difference in your country, your state, and even your own family when it comes to transgender ideology. The good news is the replay of each session is now AVAILABLE!
Whether you watched the summit live and want to re-watch a session or are just now learning about the event and want to watch a session for the first time, you can do so HERE.
---
What You Need To Know About December 1
On December 1 the U.S. Supreme court will hear oral arguments concerning Dobbs v. Jackson Women's Health Organization, a case involving Mississippi's 15-week abortion-ban law. This is a significant case in the pro-life movement.
Mary Szoch, writing for Family Research Council, clearly explains the weight and potential repercussions of this case: "In Dobbs, the Supreme Court will consider Mississippi's Gestational Age Act, which prohibits elective abortion after 15 weeks gestation. This law is a direct challenge to the abortion jurisprudence of Roe, which made abortion legal through all nine months of pregnancy the default law of every state. If Roe is overturned, the question of abortion's legality would likely fall to the states—meaning states would once again have the ability to defend the most vulnerable beginning at the moment of conception."
In support of Mississippi's 15-week pro-life law a coalition of pro-life groups, national speakers, Members of Congress, and the Mississippi Attorney General are gathering the morning of December 1 for a pro-life rally.  WFA's president Julaine Appling and Exec. Vice President Micah Pearce will be at the rally. If you plan on attending this historic event in our nation's Capital, please let us know so Julaine and Micah can meet up with you that day.
If you can attend, WEAR BLUE and learn more HERE! If you are unable to attend you can sign up to host a watch party HERE.
---
WEEKLY RADIO COMMENTARY. "WISCONSIN FAMILY CONNECTION" – Airing this week on over 20 stations statewide. Click HERE to listen to this week's Wisconsin Family Connection, "Them Before Us: It's Time". Read the complete radio commentary HERE. Subscribe to our podcasts HERE! 
ARCHIVED:
Week of November 1, 2021 – Forever Families; Forever Grateful
Week of October 25, 2021 – Social Media Addiction: What's a Parent To Do?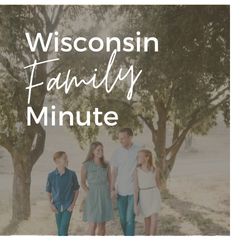 "WISCONSIN FAMILY MINUTE"
A daily program for Christian radio stations! Click HERE for our daily program; listen or download! Click HERE to subscribe to your Wisconsin Family Minute podcasts! Find your local station HERE. If the Christian radio station you listen to isn't carrying "Wisconsin Family Minute," please encourage them to do so. Contact us at 866-849-2536 or info@wifamilycouncil.org. 
HOME FRONT – VCY AMERICA
WFC President Julaine Appling hosts VCY America's "Home Front" program every Wednesday afternoon (Sept.-May) at 3:15 p.m. CLICK HERE to listen to the archived episodes. On today's program, Julaine and Micah discuss Biden's order through OSHA to require vaccines for businesses with 100+ employees and the recent court decision that delays implementation of the policy, the possibility of shutting down an oil and natural gas pipeline in northern Wisconsin, and recent developments in our state legislature on pro-life bills and the redistricting maps. Listen to the podcast HERE.
VCY AMERICA TV30 "InFocus"
Julaine Appling, WFC president, is a regular guest (one Monday per month) on VCY America's TV 30 "InFocus" live, call-in program with Jim Schneider which airs on Monday evenings from 7:00-8:00 p.m. (Sept. through May). Click HERE to watch archived episodes. Livestream "InFocus" HERE.  Julaine joined Jim Monday, October 18, 2021. Watch the show HERE.  Julaine's next guest appearance on "In Focus" is Monday, November 8, 2021.
STAND UP FOR THE TRUTH – Q90FM
Julaine Appling is an occasional guest on Q90's "Stand Up for the Truth" program hosted by David Fiorazo (9-10 a.m., M-F). Julaine most recently joined David on Tuesday, September 21, 2021. Listen in HERE. Listen to the previous podcast from June HERE. Julaine's next appearance on "Stand Up for the Truth" is Monday, November 22, 2021.
–WFA's president Julaine Appling is available to speak to your group, church, school, civic organization, and other events. Call 
866-849-2536
 to schedule.
–Dave Lingle, Wisconsin Family Council's Director of Church Relations, is available to speak in churches. Call 
920-342-1928
 for more information.