MARK YOUR CALENDARS
Call our office at 866-849-2536 to schedule a speaker from WFA or WFC for your next event!
Stay tuned for MORE events to come!
___________
BE PART of GIDEON'S ARMY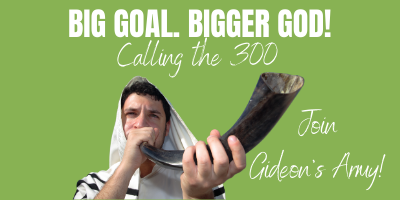 Is this YOU? 300 people investing $1000 
between now and December 31,
so Wisconsin Family Action has
all we need to educate and motivate voters,
continue our regular work and begin 2021 strong
for you and your family.
READ MORE HERE
___________
Veteran's Day
November 11, 2020


______________
Responding to the Transgender Issue:
Parent Resource Guide


This resource is fully researched and documented, defines terms,
explains the issue thoroughly and gives parents practical ways
to address the issue with their children and especially in schools.
A free pdf of the publication is available HERE.
Call our WFC office at 888-378-7395 to obtain a print copy for a suggested donation of $5.
_____________
PARTNER WITH US!
It is the mission of Wisconsin Family Action to advance Judeo-Christian principles and values in Wisconsin by strengthening, preserving, and
promoting marriage, family, life and religious freedom. Our vision is a Wisconsin where God is honored, families thrive, human life is cherished
and religious freedom flourishes.


CLICK here to invest in your family, faith, freedom and future!
_____________
LEAVING A LEGACY
Because of our desire to serve and help families, our ministry is making resources available that can be useful in creating a wise giving plan.
Click HERE for more information on how you can significantly impact the Kingdom while strengthening and building families.
---
Wisconsin's Cultural Indicators 2019


Click HERE to read more
Wisconsin's Cultural Indicators, 2019 Edition
is now available online HERE or
by contacting our office
at 608-268-5074.
_____________
Get To Know Your Elected Officials
Wisconsin's 2019-2020Legislative Directory
Now available for download
Click
Here
to find out who your state and federal legislators are, along with their contact information.
Establish a relationship; let them know you are informed, interested, and involved. PRAY for your elected officials!  (I Tim. 2:1-4)
Do I Really Believe?
"Do you really believe that what you believe is really real?" That's the opening premise in Dr. Del Tackett's The Truth Project, a systematic worldview study.
This week, as we consider the results of the election we've just gone through, that question seems especially appropriate to me.  Am I totally convinced that the belief system I claim is truly real?  Truly reliable? Truly right in every situation?


Over the past several months we have made many and varied appeals to voters in Wisconsin to honor God with their vote—and we believe that is incredibly important in any election.  I truly believe that, and believe it is really real.
But as we now live with the consequences of the election, do we really believe that God is sovereign, that He is truly in control of everything, even to the putting up and taking down of leaders, even to how viruses come and go, even to how justice is brought to bear on those who lie and cheat to get what they want even in an election?  Do we really believe how God operates is really real?
As we await the outcome of not only the presidential race but local races across the state of Wisconsin, this would be a good time to read the rest of this week's Wisconsin Family Connection radio commentary – click HERE. As always, we urge you to continue in prayer for our leaders, our president and his family and our great nation.
Julaine Appling, WFA president, adds, "The days immediately following a major national election provide opportunity to think about worldview. Since the fall in the Garden of Eden, at least two competing worldviews have been in play: God's and Satan's, which becomes a man-centered, humanistic worldview.  We have been watching in real-time a showdown between these competing worldviews. While many institutions, especially public education, widely promote non-biblical worldviews, the church must be the main means of holding forth and promoting the truth of a biblical worldview.
"Elections give us a little sense of which worldview is dominate in our country. It's legitimate at times like these to ask how successful the Christian church has been in standing for and promoting God's truth, which becomes a worldview. Since churches are only as strong as their families, promoting and living a Christian worldview really starts with dads and moms building God's truth in their children."
Wisconsin Family Action works hard during election time (and all year!) to bring you trustworthy, accurate information that aligns with your Judeo-Christian values. Click HERE to partner with us today!
---
November is ADOPTION MONTH!
From ChristianNews.net: "President Trump issued a proclamation on [October 30, 2020] in recognition of National Adoption Month, citing the value of human life and encouraging "adoption as an alternative to abortion." 
"'My administration believes that every human life has inherent value, and encourages adoption as an alternative to abortion…All children, born and unborn, deserve a chance to have a better, more prosperous future. I commend the selfless men and women who preserve the majesty of God's creation by providing children with a chance at a better life'."
Read the rest of this article regarding the presidential proclamation regarding National Adoption Month HERE.
Julaine Appling says, "We are strong advocates of adoption—and as someone who was adopted as a baby, I am certainly an adoption champion. As the president has said, adoption is definitely an alternative to abortion—but tragically in places such as Planned Parenthood it is rarely talked about or presented to women. Praise God for wonderful pregnancy care centers where adoption is always a positive option."
Wisconsin Family Action is 100% pro life, from conception to natural death. Partner with us today for LIFE! CLICK HERE!
---
COVID Steals Christmas From WI State Capitol

Wisconsin Family Action and Wisconsin Family Council will not be able to display the annual nativity scene and Christian Christmas message in the State Capitol this December. According to the Wisconsin State Capitol Visitor Information Center there will be no Christmas tree in the rotunda this year. Additionally, no decorations or exhibits will be allowed in the Capitol building which is expected to remain closed to the public through at least January 2021.
---
Steve Hess & Southern Salvation have the honor of being the resident artist at The Ark Encounter and perform at the Answers Center Theater almost 400 times a year.
"Three Beating Hearts" was released to Southern Gospel and Christian Music radio in 2019 and became another Christian Music charting song for the group. Most importantly, it shared a pro-life message that is close to the ministry hearts of the group, Ken Ham and Answers In Genesis. Listen and watch the Official Lyric video HERE.
---
IN THE MEDIA
WEEKLY RADIO COMMENTARY. "WISCONSIN FAMILY CONNECTION" –  Airing this week on over 20 stations statewide. Click HERE to listen to this week's Wisconsin Family Connection, "Do I Really Believe?"  Read the transcript of this week's commentary HERE. Subscribe to our podcasts HERE! 
ARCHIVED:
Week of October 26, 2020 – Duty Calls Us to the Polls
"WISCONSIN FAMILY MINUTE"
A daily program for Christian radio stations! Click HERE for our daily program; listen or download! Click HERE to subscribe to your Wisconsin Family Minute podcasts! Find your local station HERE. If the Christian radio station you listen to isn't carrying "Wisconsin Family Minute," please encourage them to do so. Contact us at 866-849-2536 or info@wifamilycouncil.org. 
HOME FRONT – VCY AMERICA
WFC President Julaine Appling hosts VCY America's "Home Front" program every Wednesday afternoon (Sept.-May) at 3:15 p.m. CLICK HERE to listen to this week's Home Front. On today's show, Julaine gives perspective on Christians reacting to the election results and recaps the national and state returns as known at the time of airing. Click HERE to subscribe to future Home Front podcasts!
VCY AMERICA TV30 "InFocus"
Julaine Appling, WFC president, is a regular guest (one Monday per month) on VCY America's TV 30 "InFocus" live, call-in program with Jim Schneider which airs on Monday evenings from 7:00-8:00 p.m. (Sept. through May). Livestream "InFocus" HERE. Click HERE to watch archived episodes. Julaine was a guest this past Monday evening. Click HERE to watch this edition of "InFocus." 
STAND UP FOR THE TRUTH – Q90FM
Julaine Appling is a regular guest on Q90's "Stand Up for the Truth" program hosted by David Fiorazo (9-10 a.m., M-F). Click HERE to listen to this month's program, "So Much at Stake In the 2020 Election!"
–WFA's president Julaine Appling is available to speak to your group, church, school, civic organization, and other events. Call 866-849-2536 to schedule.
–Dave Lingle, Wisconsin Family Council's Director of Church Relations, is available to speak in churches. Call 920-342-1928 for more information.