MARK YOUR CALENDARS
Call our office at 866-849-2536 to schedule a speaker from WFA or WFC for your next event! 
EVENTS 

_____
NEXT WEEK!
VERONA, WI
Pizza Ranch
Tuesday, March 30, 2021
6-8 p.m.
♦
GREEN BAY, WI
Pizza Ranch in Ashwaubenon
Thursday, April 1, 2021
6-8 p.m.
♦
CLICK HERE for more information and to
register for these events.
___________
GOOD FRIDAY
April 2, 2021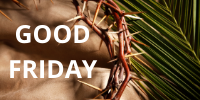 EASTER
Sunday, April 4, 2021

---
SPRING NONPARTISAN GENERAL ELECTION
Tuesday, April 6


Visit myvote.wi.gov for general election information, including polling place, your
sample ballot and more.
Educational information on the State Superintendent of Public Instruction race is available HERE.
Absentee-by-mail voting is underway, as is early in-person voting through Friday, April 2.
---
LEAD WISCONSIN
Not Your Average Summer Camp!
REGISTRATION NOW OPEN!


When: August 1-6, 2021
Where: Campus of Maranatha Baptist University in Watertown, WI
Who: Teens, ages 13-19
Registration Fee: $400 ($450 after April 30, 2021)
Financial assistance available.
CLICK HERE for more information
A ministry/program of
Wisconsin Family Council
---
NEW! 2020-2021 Legislative Directory
HOT OFF THE PRESS!


CLICK HERE to download
your FREE copy today!
---
Responding to the Transgender Issue:
Parent Resource Guide


Are you struggling to find the right words to help your child navigate transgender issues?
If so, "The Parent Resource Guide" was written with you in mind!
It is a carefully researched resource providing parents with practical ways to address the transgender issue with their children.
Grab your free copy HERE.
Call our WFC office at 888-378-7395 to obtain a print copy for a suggested donation of $5.
_____________
PARTNER WITH US!
It is the mission of Wisconsin Family Action to advance Judeo-Christian principles and values in Wisconsin by strengthening, preserving, and
promoting marriage, family, life and religious freedom. Our vision is a Wisconsin where God is honored, families thrive, human life is cherished
and religious freedom flourishes.


CLICK here to invest in your family, faith, freedom and future!
_____________
LEAVING A LEGACY
Because of our desire to serve and help families, our ministry is making resources available that can be useful in creating a wise giving plan.
Click HERE for more information on how you can significantly impact the Kingdom while strengthening and building families.
---
WANTED: Parents Proactively Teaching Their Children a Biblical Perspective on Gambling 
Many children are introduced to gambling at a young age, often innocently. When gambling is part of their parents' social lives or vacations, children receive the message that gambling is great fun or if you're lucky or good at it, you can make lots of money gambling. 
But Proverbs 13:11 warns us that, "Wealth gained hastily will dwindle, but whoever gathers little by little will increase it." 
Gambling can certainly be financially harmful, but it can also be mentally and socially destructive. It's important that parents are concerned about their children's exposure to gambling and are proactive to teach them a biblical perspective on money and being a good steward of what God gives, which speaks to the issue of gambling. March is Problem Gambling Awareness Month. Now's a good time to broach the subject with kids!
BREAKING NEWS: Late yesterday, Governor Evers announced that he had approved a new casino in Beloit. This casino will be the first (but we are quite sure not the last) off-reservation casino in the state. Casinos are great places to develop gambling problems — problems that destroy marriages, families, and individuals. The last thing WI needs is another casino. We have 25 already. The governor either hasn't figured out or doesn't care that in order for the state to "win" with gambling, the citizens must lose. That's a sad — and harmful — way to govern.
One of the ways Wisconsin Family Action champions the Judeo-Christina values of marriage, family, life, and religious freedom is by providing you with information like this so that you can be vigilant and proactive to guide your children in the way they should go. You can help us continue this work by investing HERE. 
---
Wisconsin's Educational Voucher Deadline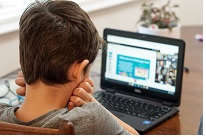 One of the most important responsibilities parents have is the education of their children. Where and how a child is educated has both academic and spiritual impacts. Fortunately, Wisconsin's extensive educational options provide financially-feasible opportunities for families to choose which school their children attend — including some private schools.
Recently, thanks to a court case, the Wisconsin school voucher program began including virtual education opportunities. Some private schools, such as the Academy of Excellence — a Christian school in Milwaukee — now offer a virtual program to students statewide who qualify for educational vouchers.
The application deadline for the voucher program (both for brick-and-mortar schools and virtual programs) is April 15, 2021. To apply for the voucher program or learn more about Wisconsin's broad educational options click HERE. 
---
 Should Recreational Marijuana Be Legalized in Wisconsin? 
This February, Governor Evers proposed a budget allowing for personal cultivation and use of marijuana by adults 21 and older. In addition, Republican Representative Shae Sortwell (Two Rivers) and Republican State Senator Kathy Bernier (Chippewa Falls) have introduced a bill (AB 130/SB 164) that decriminalizes possession of 10 grams or less of marijuana and standardizes statewide the "civil forfeiture" for possession of 10 grams or less of the drug. While those pushing for legalizing recreational marijuana argue it will be good for the economy, Dr. Kevin Sabet, the leading authority on marijuana policy in the United States, cautions states against such policies.
In his book, The Smokescreen: What the marijuana industry doesn't want you to know, Dr. Sabet clearly outlines the threats of commercialized marijuana and how it endangers public health. 
On Wednesday, March 31, our friends and fellow Family Policy Council Pennsylvania Family Institute is hosting a webinar featuring Dr. Sabet. Dr. Sabet will share valuable insight on the dangers that states face with legalizing marijuana. There will also be a Q+A where you can get your questions answered. Pennsylvania Family Institute has gracious allowed us to invite you to participate in this timely presentation. You can register for the FREE webinar HERE.
---
Reading the Bible Impacts Mental Health
From Christian Headlines:  "Reading the Bible during the pandemic has improved the mental health of a large segment of Christians and also eased their anxiety about the future, according to a new United Kingdom survey. The poll of 1,123 practicing Christians who attend church and read the Bible at least monthly found that 33 percent say reading the Bible has improved their mental health during the pandemic, while 28 percent say it has increased their confidence in the future. Another 42 percent say it has boosted their hope in God."
Read more HERE.
The way we think impacts the way we act. Proverbs 23:7 says, "As a man thinks in his heart, so he is." This means that what we allow into our minds and think about influences our attitude, behavior and perspective on life. 
Psalm 1:1-3 takes this a step further by reminding us that meditating on God's word leads to a flourishing life: "Blessed is the one…whose delight is in the Law of the Lord and who meditates on His law day and night. That person is like a tree planted by streams of water, which yield its fruit in season and whose leaf does not wither—whatever they do prospers."
Julaine Appling, WFA president notes, "Reading, meditating on and memorizing God's Word gives us assurance, hope and clarity all the time, but especially in a crisis. This is a great reminder to parents to take time to read the Bible as a family. Memorize Scripture together. Doing these things brings positive dividends both for now and eternity."
---
WEEKLY RADIO COMMENTARY. "WISCONSIN FAMILY CONNECTION" –  Airing this week on over 20 stations statewide. Click HERE to listen to this week's Wisconsin Family Connection, "Building up or Tearing Down?" Read the transcript of this week's commentary HERE. Subscribe to our podcasts HERE! 
ARCHIVED:
Week of March 15, 2021 – Liberty Guarding the Ballot Box 
Week of March 8, 2021 – Divorce Today, Remarry Tomorrow Bill—All About Adult Desires
Week of March 1, 2021 – Beloit Casino—A Bad Idea
"WISCONSIN FAMILY MINUTE"
A daily program for Christian radio stations! Click HERE for our daily program; listen or download! Click HERE to subscribe to your Wisconsin Family Minute podcasts! Find your local station HERE. If the Christian radio station you listen to isn't carrying "Wisconsin Family Minute," please encourage them to do so. Contact us at 866-849-2536 or info@wifamilycouncil.org. 
HOME FRONT – VCY AMERICA
WFC President Julaine Appling hosts VCY America's "Home Front" program every Wednesday afternoon (Sept.-May) at 3:15 p.m. CLICK HERE to listen to this week's episode in which Julaine gives updates on the so-called Equality Act in Congress, Wisconsin's spring nonpartisan election, and the state legislature. 
Click HERE to subscribe to future Home Front podcasts!  
VCY AMERICA TV30 "InFocus"
Julaine Appling, WFC president, is a regular guest (one Monday per month) on VCY America's TV 30 "InFocus" live, call-in program with Jim Schneider which airs on Monday evenings from 7:00-8:00 p.m. (Sept. through May). Click HERE to watch archived episodes. Julaine was a guest on Monday, March 8, 2021. Click HERE to watch this most recent episode. Livestream "InFocus" HERE. Julaine will be on "InFocus" next on Monday, April 5, 2021.
STAND UP FOR THE TRUTH – Q90FM
Julaine Appling is a regular guest on Q90's "Stand Up for the Truth" program hosted by David Fiorazo (9-10 a.m., M-F).  Julaine joined David on Thursday, January 28, 2021. Click HERE to listen to the archived episode of "Be Strong and Courageous, Stay in the Fight."
–WFA's president Julaine Appling is available to speak to your group, church, school, civic organization, and other events. Call 866-849-2536 to schedule.
–Dave Lingle, Wisconsin Family Council's Director of Church Relations, is available to speak in churches. Call 920-342-1928 for more information.