MARK YOUR CALENDARS
Call our office at 866-849-2536 to schedule a speaker from WFA or WFC for your next event! 
EARLY IN-PERSON VOTIING
Tuesday, March 22, 2022


Learn more HERE.
"YOUR BACKYARD: OWN IT!"
Thursday, March 24, 2022
Pizza Ranch — Marshfield, WI
6-8 pm


Register HERE!
"YOUR BACKYARD: OWN IT!"
Thursday, March 31, 2022
Pizza Ranch — Manitowoc, WI
5:30-7pm


Register HERE!
SPRING GENERAL ELECTION
Tuesday, April 5, 2022


Learn more HERE.
EASTER
Sunday, April 17, 2022

---
LEAD WISCONSIN
July 10-15, 2022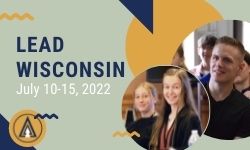 Hey, teens, ages 13-19! Reserve your spot HERE!
If you're 19+ and want to invest in the next generation, contact us HERE!
Equipping teens to become effective godly leaders who engage the culture
from a Biblical perspective.
---
2021-2022 Legislative Directory


CLICK HERE to download
your FREE copy today!
---
Responding to the Transgender Issue:
Parent Resource Guide


Are you struggling to find the right words to help your child navigate transgender issues?
If so, "The Parent Resource Guide" was written with you in mind!
It is a carefully researched resource providing parents with practical ways to address the transgender issue with their children.
Grab your free copy HERE.
Call our WFC office at 888-378-7395 to obtain a print copy for a suggested donation of $5.
_____________
PARTNER WITH US!
It is the mission of Wisconsin Family Action to advance Judeo-Christian principles and values in Wisconsin by strengthening, preserving, and
promoting marriage, family, life and religious freedom. Our vision is a Wisconsin where God is honored, families thrive, human life is cherished
and religious freedom flourishes.
CLICK here to invest in your family, faith, freedom and future!
_____________
LEAVING A LEGACY
Because of our desire to serve and help families, our ministry is making resources available that can be useful in creating a wise giving plan.
Click HERE for more information on how you can significantly impact the Kingdom while strengthening and building families.
---
IN THIS EDITION
Early In-Person Voting Begins Tuesday March 22
The Hard Truth About Gambling in Wisconsin
Political or Biblical?
Passing on a Biblical Worldview to the Next Generation
In the Media
---
Early In-Person Voting Begins Tuesday March 22
Sample ballots are now available at myvote.wi.org for Wisconsin's upcoming spring nonpartisan election on Tuesday, April 5. On this website, voters can also register, request an absentee ballot by mail, find their polling place and more. Early in-person voting for this election will begin statewide next Tuesday, March 22. Contact your municipal clerk for days and hours. This election is about local government —mayors, alderpersons, county supervisors, town and village supervisors, school board members, and judges.
Julaine Appling, president of Wisconsin Family Action and Wisconsin Family Council, strongly encouraged anyone voting absentee-by-mail to hand-deliver their ballot, "With local redistricting, we are encouraging everyone to make sure of their polling place in advance of election day. We're also urging anyone planning to vote by absentee ballot to try, if at all possible, to return the completed ballot in person to the clerk's office rather than through the mail. We think it's just a safer way to go."
She went on the re-iterate the value of viewing a sample ballot before arriving at the polls, "We really do encourage citizens to visit my myvote.wi.org for election resources. Seeing a sample ballot before we go to the polls is very helpful. Once you know the races and the candidates, do some research to see what the issues are and what the candidates' positions are on those issues. Casting a knowledgeable, responsible ballot is part of being a good citizen."
Yesterday, Wisconsin Family Action PAC released its endorsements for the spring general election. Read the press release HERE.
---
The Hard Truth About Gambling in Wisconsin
March is National Problem Gambling Awareness Month. So, let's talk about gambling in Wisconsin. In 2022, Wisconsin has approximately 7% of its adult population — over 333,000 people — identified as problem gamblers. One of the significant impacts of this is that at a low, very low, estimate Wisconsin society pays over $3 billion in social costs related to the dysfunctional consequences of problem gambling.
While many people may consider gambling just innocent entertainment, the hard truth is that for many people gambling is not that at all; instead, it becomes a powerful addiction, impacting families and entire communities. It stresses marriages, results in crimes — especially embezzling — creates poverty for families, often causes depression and sometimes even suicide.
There is no way around the fact that gambling comes with a steep price tag for everyone who lives in a state where gambling is readily available. Wisconsin Family Action and Wisconsin Family Council strongly encourage parents to talk to their children about the dangers of gambling and intentionally teach them how to steward their money in a God-honoring way.
Listen to Julaine's complete podcast episode or read the transcript on this topic HERE.
---
Recently, Doctor Jim Garlow, former pastor and now president of Well-Versed World, challenged people who have referred to him as being political. He countered with a strong message that he is not political; he is biblical. He made the point that pastors and churches weigh in strongly on matters related to family and the church, but somehow think it's wrong to speak truth into the area of civil government. He noted that challenging elected officials to govern according to biblical principles is good for everyone and Christians should be speaking up.
Julaine Appling added, "Doctor Garlow is right. Interacting with elected officials and caring about who gets elected is actually part of fulfilling what Jesus said was part of the greatest commandment—loving God with all our heart, soul, and mind—and loving our neighbor. Good government that reflects God's character and His principles is good for everyone, even if they don't know it or appreciate it."
Watch the complete video HERE.
---
"A parent's primary responsibility is to prepare a child for the life God intends for that child," said Barna, director of research at the Cultural Research Center. Ryan Foley went on to quote Barna, "A crucial element in nurturing is helping the child develop a biblical worldview — the filter that causes a person to make their choices in harmony with biblical teachings and principles."
This is significant considering a recent report from Cultural Research Center concluded that, as summarized by Christian Post, "6 out of 10 US parents don't view the Bible as a 'reliable and accurate source of God's truth.'" Most parents, Barna suggested, don't intentionally talk to their children about biblical worldview. While an argument can be made that the example a parent sets with their actions is more important, Barna also said, "our studies consistently indicate that parental choices generally do not reflect biblical principles or an intentionally Christian approach to life."
Parents and grandparents, "The hand that rocks the cradle rules the world," is a true saying because children in cradles become the next generation and, some of them, the leaders of that next generation. May your actions speak boldly of the hope that is in you and may you intentionally use your words to raise a God-fearing generation.
Learn more HERE.
---
WEEKLY RADIO COMMENTARY. "WISCONSIN FAMILY CONNECTION" – Airing this week on over 20 stations statewide. Click HERE to listen to this week's Wisconsin Family Connection, "Gambling: Will We Learn From Our History?." Read the complete radio commentary HERE. Subscribe to our podcasts HERE! 
ARCHIVED:
Week of March 7, 2022 – Holding Governor Evers Accountable
Week of February 28, 2022 – The War on Life Rages
Week of February 21, 2022 – Whence Cometh Presidents' Day?
Week of February 14, 2022 – The Rights of Parents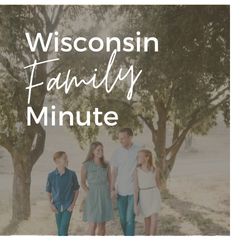 "WISCONSIN FAMILY MINUTE"
A daily program for Christian radio stations! Click HERE for our daily program; listen or download! Click HERE to subscribe to your Wisconsin Family Minute podcasts! Find your local station HERE. If the Christian radio station you listen to isn't carrying "Wisconsin Family Minute," please encourage them to do so. Contact us at 866-849-2536 or info@wifamilycouncil.org. 
HOME FRONT – VCY AMERICA
WFC President Julaine Appling, joined by WFC Exec VP Micah Pearce, hosts VCY America's "Home Front" program every Wednesday afternoon (Sept.-May) at 3:15 p.m. On each program Julaine and Micah talk about important events happening in Wisconsin. This week Julaine and Micah explore problem gambling in Wisconsin, give important election reminders and updates, talk about a universal school choice bill that the governor will soon get, and give some reminders about LEAD WI, WFC's teen summer camp. Click HERE to listen to this week's program. CLICK HERE to listen to the archived episodes.
VCY AMERICA TV30 "InFocus"
Julaine Appling, WFC president, is a regular guest (one Monday per month) on VCY America's TV 30 "InFocus" live, call-in program with Jim Schneider which airs on Monday evenings from 7:00-8:00 p.m. (Sept. through May). Click HERE to watch archived episodes. Livestream "InFocus" HERE. Julaine joined Jim Monday, March 14, 2022. Watch the show HERE. Her next appearance on InFocus will be Monday, April 4, 2022, at 7 p.m.
STAND UP FOR THE TRUTH – Q90FM
Julaine Appling is an occasional guest on Q90's "Stand Up for the Truth" program hosted by David Fiorazo (9-10 a.m., M-F). Julaine most recently joined David on Tuesday, September 21, 2021. Listen in HERE. Listen to the previous Julaine's most recent appearance on the podcast was Thursday, February 10, 2022. Listen to the podcast HERE. You can tune-in live HERE.
–WFA's president Julaine Appling is available to speak to your group, church, school, civic organization, and other events. Call
866-849-2536
 to schedule.
–Dave Lingle, Wisconsin Family Council's Director of Church Relations, is available to speak in churches. Call
920-342-1928
 for more information.