MARK YOUR CALENDARS
Call our office at 866-849-2536 to schedule a speaker from WFA or WFC for your next event! 
"YOUR BACKYARD: OWN IT!"
TONIGHT, Thursday, March 10, 2022
Pizza Ranch — Waupun, WI
6-8 pm


Register HERE!
LEAD WI
REGISTRATION IS OPEN


Learn more HERE!
"YOUR BACKYARD: OWN IT!"
Thursday, March 24, 2022
Pizza Ranch — Marshfield, WI
6-8 pm


Register HERE!
SPRING GENERAL ELECTION
Tuesday, April 5, 2022


Learn more HERE.
EASTER
Sunday, April 17, 2022

---
LEAD WISCONSIN
July 10-15, 2022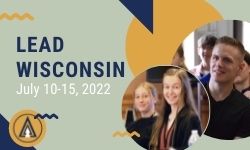 Hey, teens, ages 13-19! Reserve your spot HERE!
If you're 19+ and want to invest in the next generation, contact us HERE!
Equipping teens to become effective godly leaders who engage the culture
from a Biblical perspective.
---
2021-2022 Legislative Directory


CLICK HERE to download
your FREE copy today!
---
Responding to the Transgender Issue:
Parent Resource Guide


Are you struggling to find the right words to help your child navigate transgender issues?
If so, "The Parent Resource Guide" was written with you in mind!
It is a carefully researched resource providing parents with practical ways to address the transgender issue with their children.
Grab your free copy HERE.
Call our WFC office at 888-378-7395 to obtain a print copy for a suggested donation of $5.
_____________
PARTNER WITH US!
It is the mission of Wisconsin Family Action to advance Judeo-Christian principles and values in Wisconsin by strengthening, preserving, and
promoting marriage, family, life and religious freedom. Our vision is a Wisconsin where God is honored, families thrive, human life is cherished
and religious freedom flourishes.
CLICK here to invest in your family, faith, freedom and future!
_____________
LEAVING A LEGACY
Because of our desire to serve and help families, our ministry is making resources available that can be useful in creating a wise giving plan.
Click HERE for more information on how you can significantly impact the Kingdom while strengthening and building families.
---
IN THIS EDITION
Parents' Bill of Rights Moves to Governor Evers' Desk
Kentucky Attorney General Protects Pro-Life Legislation
It's YOUR Turn To Create Lasting Positive Change in Your Community
Connecting and Empowering Jesus-Loving Teens
In the Media
---
Parents' Bill of Rights Moves to Governor Evers' Desk
On Tuesday, the State Senate passed a bill known as the Parents' Bill of Rights AB963/SB962. The bill delineates 15 rights parents have related to the medical care, the education, and the mental health of children. Importantly the bill notes that in addition to these stated rights, parents have other inalienable rights not mentioned. The language of the bill makes it clear that the state cannot arbitrarily infringe on parents' rights. Democrat senators railed against the bill as being unnecessary and targeting certain entities. The bill passed on party lines.
Julaine Appling explained, "This bill passed earlier in the state Assembly. It will now go to the governor. Frankly, he should sign this bill, but his track record isn't encouraging. It's sad that we need such a bill to protect parents and their children from the overreaches of the state and its agents, but we do. We've seen too much lately with public schools especially that tells us it's time to clearly protect the rights of parents."
Wisconsin Family Action fiercely advocated for this legislation in multiple public hearings. You can read the testimony HERE.
---
Kentucky Attorney General Protects Pro-Life Legislation
Last week the US Supreme Court agreed that the Kentucky Attorney General has the right to defend that state's law that prohibits surgical abortions. A pro-life governor signed the bill into law in 2018, but then lost that same year to a pro-abortion governor. Abortion clinics challenged the law in the courts, and the new governor refused to defend it. The pro-life attorney general appealed to intervene but was denied in the lower federal courts. Justice Samuel Alito, writing for the high court majority, said a state has a "weighty interest" in "protecting its own laws."
Julaine Appling pointed out, "While the court didn't deal with the content of the law, a decision like this bodes well for upholding the rule of law. When a state passes a law, an elected official should be able to defend it. Now, if no elected official chooses to defend it, that's a different matter. With our current governor and attorney general, this very situation could happen — because elections have real consequences."
Read more HERE.
---
It's YOUR Turn To Create Lasting Positive Change in Your Community
Wisconsin Right Now reported that "[a]t least one Eau Claire North High School staffer posted a sign at school reading, 'If your parents aren't accepting of your identity, I'm your mom now. #freemomhugs.'" The article goes on to explain that this came in close succession to parents discovering that specific instruction to teachers had included, "'…parents are not entitled to know their kids' identities. That knowledge must be earned.'"
Understandably, parents are angry. But there are two things here we don't want you to miss: 1) how important it is for parents to be actively engaged in their children's lives and education, and 2) you — yes, YOU — have a role to play in how elected officials treat you and govern your community.
In a poll on Instagram earlier this week, we asked if viewers wanted changes made in the way their county is governed. 100% of them said "yes." If you're one of those people, or you agree with them, we've created an event just for you called, Your Backyard: Own It! We firmly believe that God has called each of us to play a critical role in our government, whether that's voting responsibly, speaking up in county meetings, or running for office. At this event, we will educate you on the unique needs of your local community and how to create positive and lasting change.
Find the event closest to you and reserve your spot HERE.
---
Do you know a teen who wants more like-minded, Jesus-loving friends or who has expressed interest in learning more about election campaigns? If so, we want you to know about LEAD Wisconsin's Spring Gathering.
On Saturday, March 26, LEAD Wisconsin is hosting a hands-on,fast-paced election simulation. Throughout the day, teams will work together for ultimate victory – getting their candidate elected! At this event, teens will deep-dive into creating a campaign plan to figure out how to raise money, message, and earn votes. To cap off the day, teams face-off against each other in front of a group of judges who will share feedback that teens can apply in real-world campaign scenarios. This will be a great opportunity for youth to meet like-minded individuals and see if our five-day LEAD Wisconsin camp is something they want to participate in this summer. Learn more or sign up for the LEAD Wisconsin Spring Gathering 
HERE
.
---
WEEKLY RADIO COMMENTARY. "WISCONSIN FAMILY CONNECTION" – Airing this week on over 20 stations statewide. Click HERE to listen to this week's Wisconsin Family Connection, " Holding Governor Evers Accountable ." Read the complete radio commentary HERE. Subscribe to our podcasts HERE! 
ARCHIVED:
Weeok of February 28, 2022 – The War on Life Rages
Week of February 21, 2022 – Whence Cometh Presidents' Day?
Week of February 14, 2022 – The Rights of Parents
Week of February 7, 2022 – Celebrating Marriage!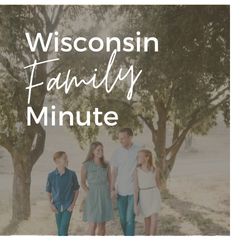 "WISCONSIN FAMILY MINUTE"
A daily program for Christian radio stations! Click HERE for our daily program; listen or download! Click HERE to subscribe to your Wisconsin Family Minute podcasts! Find your local station HERE. If the Christian radio station you listen to isn't carrying "Wisconsin Family Minute," please encourage them to do so. Contact us at 866-849-2536 or info@wifamilycouncil.org. 
HOME FRONT – VCY AMERICA
WFC President Julaine Appling, joined by WFC Exec VP Micah Pearce, hosts VCY America's "Home Front" program every Wednesday afternoon (Sept.-May) at 3:15 p.m. On each program Julaine and Micah talk about important events happening in Wisconsin. This week Julaine and Micah dive into the redistricting issue, the upcoming spring elections, the Gableman report, and a legal victory for religious freedom in Madison. Click HERE to listen to this week's program. CLICK HERE to listen to the archived episodes.
VCY AMERICA TV30 "InFocus"
Julaine Appling, WFC president, is a regular guest (one Monday per month) on VCY America's TV 30 "InFocus" live, call-in program with Jim Schneider which airs on Monday evenings from 7:00-8:00 p.m. (Sept. through May). Click HERE to watch archived episodes. Livestream "InFocus" HERE. Julaine joined Jim Monday, February 14, 2022. Watch the show HERE. Her next appearance on InFocus will be Monday, March 14, 2022, at 7 p.m.
STAND UP FOR THE TRUTH – Q90FM
Julaine Appling is an occasional guest on Q90's "Stand Up for the Truth" program hosted by David Fiorazo (9-10 a.m., M-F). Julaine most recently joined David on Tuesday, September 21, 2021. Listen in HERE. Listen to the previous Julaine's most recent appearance on the podcast was Thursday, February 10, 2022. Listen to the podcast HERE. You can tune-in live HERE.
–WFA's president Julaine Appling is available to speak to your group, church, school, civic organization, and other events. Call
866-849-2536
 to schedule.
–Dave Lingle, Wisconsin Family Council's Director of Church Relations, is available to speak in churches. Call
920-342-1928
 for more information.