MARK YOUR CALENDARS
Call our office at 866-849-2536 to schedule a speaker from WFA or WFC for your next event! 
---
FATHER'S DAY
Sunday, June 20, 2021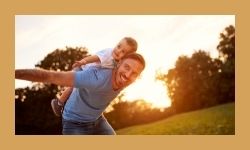 INDEPENDENCE DAY
Sunday, July 4, 2021

---
LEAD WISCONSIN
Not Your Average Summer Camp!
REGISTER TODAY!


When: August 1-6, 2021
Where: Maranatha Baptist University in Watertown, WI
Who: Teens, ages 13-19
Registration Fee: $450
Financial Aid is available.
CLICK HERE for more information
Equipping teens to become effective godly leaders who engage the culture from a Biblical perspective.
---
NEW! 2020-2021 Legislative Directory

CLICK HERE to download
your FREE copy today!
---
Responding to the Transgender Issue:
Parent Resource Guide


Are you struggling to find the right words to help your child navigate transgender issues?
If so, "The Parent Resource Guide" was written with you in mind!
It is a carefully researched resource providing parents with practical ways to address the transgender issue with their children.
Grab your free copy HERE.
Call our WFC office at 888-378-7395 to obtain a print copy for a suggested donation of $5.
_____________
PARTNER WITH US!
It is the mission of Wisconsin Family Action to advance Judeo-Christian principles and values in Wisconsin by strengthening, preserving, and
promoting marriage, family, life and religious freedom. Our vision is a Wisconsin where God is honored, families thrive, human life is cherished
and religious freedom flourishes.


CLICK here to invest in your family, faith, freedom and future!
_____________
LEAVING A LEGACY
Because of our desire to serve and help families, our ministry is making resources available that can be useful in creating a wise giving plan.
Click HERE for more information on how you can significantly impact the Kingdom while strengthening and building families.
---
AT THE CAPITOL: Five Bills Dealing with COVID-19 Vaccinations 
AT RISK: Opening Court Room Proceedings with Prayer
How Legalizing Gay Marriage Opens the Door to Polygamy
Let's Hear it for Your Dad! 
IN THE MEDIA
---
AT THE CAPITOL: Hearing Held on Five Bills Dealing with COVID-19 Vaccinations 
Five bills dealing with the COVID-19 vaccination issue have landed in a state legislative committee on the Constitution and Ethics.
Each of these bills addresses the question, "Is it lawful for state or local government, or any of its agencies or departments, or for publicly funded universities and colleges, or for any for-profit business or any not-for-profit organization to require proof of a person having been vaccinated in order for that person to enter a facility, to transact business, receive a service, or attend school?" In other words, "Does requiring proof of vaccination discriminate against our individual freedom to make our own medical decisions?" Those are constitutional issues, rule of law matters.
While Wisconsin Family Action and Wisconsin Family Council do not take a position on whether someone should receive any vaccine (we believe the decision to vaccinate or not is a personal medical decision), we believe these bills are important to bring to your attention because they are integrally related to the freedom of an individual's medical choice.
We have and will always defend the right of individuals to make their own medical decisions because we believe those are God-given rights and as such are constitutionally protected. 
In light of this, Julaine Appling encouraged Christians to be engaged and prayerful, "We as Christian citizens need to be informed and involved as our government continues to work its way through this current crisis. We need to prayerfully make the best medical decisions we can for ourselves and our families. We need to ask God for the strength to show meekness about our decision and extend grace to those who disagree with us. We also need to understand the rule of law, and as we are instructed in Scripture, we must pray for our elected officials as they grapple with this bedrock issue that has implications far beyond this specific virus."
Read more HERE.
WFA's Legislative Team of Julaine Appling and Micah Pearce (Exec VP), testified in support of all five bills at the hearing yesterday. The video of the hearing is available HERE. Julaine's and Micah's testimony begins at 3:24:06. (Yes, it was a VERY long hearing!) You need an account with Wiseye to view the video, but the account is FREE and very easy to sign up for.
Read WFA's written testimony HERE. (Because of how late the WFA team testified and because at this point those testifying were limited to 3 mins, the WFA team departed from the written transcript that had been given to all committee members and hit some important points that had come up during the testimony of others earlier in the hearing.)
---
AT RISK: Opening Court Room Proceedings with Prayer
Christian Post recently reported, "The Freedom from Religion Foundation, a Wisconsin-based nonprofit established to promote a strict separation of church and state, won a challenge to prohibit Judge Wayne Mack…from opening his courtroom with non-mandatory chaplain-led prayer."
Here's the back story:
Judge Mack, a justice of the peace from an area north of Houston in Montgomery County, Texas, established the Justice Court Chaplaincy Program, which allows volunteer chaplains, primarily Christian, to open court proceedings with a prayer. Staying for the prayer is optional; anyone present is welcome to excuse themselves.
The Freedom from Religion Foundation recently referred to as "the nation's largest and most effective association of atheists and agnostics" took this case after citizens expressed feeling that their cases were affected by the response or lack of response to the prayer.
First Liberty Institute, a legal nonprofit that advocates for religious freedom rights, is defending Judge Mack and said in a recent statement, "Judge Mack is following a long tradition of opening courts, including the U.S. Supreme Court, with a ceremonial invocation. We disagree with the court's decision, and we look forward to appealing this decision to the Fifth Circuit."
Wisconsin Family Action and Wisconsin Family Council commented that they are saddened by this court's ruling but grateful for organizations like First Liberty Institute that aggressively defend religious freedom: "Our nation was founded on biblical principles and prayer. A court ruling in favor of removing something as foundational and traditional as the opening court in prayer is disappointing. When God is involved in every piece of our lives — personally, professionally, and collectively — we thrive both as individuals and as a nation."
Read more HERE.
Image courtesy of First Liberty Institute.
---
The Slippery Slope: How Legalizing Gay Marriage Opens the Door to Polygamy
What is the price of legalizing gay marriage?
This is exactly what Rod Dreher of The American Conservative addressed in a recent article. "[I recently spoke with a Hungarian] who endorsed gay marriage, but said transgenderism and gender fluidity was not something he could endorse. This man really does believe that his country can accept one without accepting the other. I suppose in theory you could, but come on. It has been only six years since Obergefell, and nobody has yet found the ability to say, 'This far, but no further.'"
Dreher quoted Stanley Kurtz who said that legalizing gay marriage would open the door to polyamory and polygamy. Dreher went on to share examples from our culture validating what Kurtz said: "[Today we] have the biggest department store chain in America doing its part to normalize polygamy as the next step in Love Wins™. And so … is the popular Nickelodeon show for preschoolers, Blue's Clues — which, in this Pride Month video, features an animated drag queen singing a tribute to polymorphous perversity, and encouraging children to sing along too."
While this is heartbreaking news, as Christians, it should not surprise us. Whenever we step away from the biblical model of marriage, family and life there is no end to changing and re-writing the rules of morality and right-living. May this encourage us to intentionally and diligently teach our children what God says about marriage, family and life, and continually remind them that God's way is the best way.
Read more HERE.
In a related matter, this week Wisconsin Governor Tony Evers issued two Executive Orders advancing and promoting the LGBTQ+ agenda. One order authorizes the "pride" flag to be flown over the state capitol and other state buildings. This is the third year the Governor has issued this order. The second order prohibits state agencies from using gender-specific words and pronouns, including "gendered family relations."
One glaring effect of this second order is that terms such as mother, father, grandmother, grandfather, son, daughter, brother, sister, aunt, uncle, niece and nephew would not be allowed. This action undermines God's design for marriage and family and once again weakens the foundational institution of our state.  Citizens can email the governor HERE or reach his office by phone at 608-266-1212. Most importantly, WFA urges concerned citizens to remember these actions when it comes time to vote for the next governor in November 2022.
Celebrating God's plan for fathers is crucial if we want to see more men step into their God-given role in their home and community. At Wisconsin Family Action and Wisconsin Family Council we intend to lead the way in celebrating fathers.
For the month of June, we're on a mission to raise $12,500 in honor of dads. This funding will empower us to launch another 10 community events helping dads and moms understand the impact and influence they can have in their own communities by getting involved with their local government.
These events equip and empower parents to defend the values they hold dear like preventing schools from teaching Critical Race Theory, protecting election integrity and ensuring the power of all legitimate voices at the ballot box, and preserving religious freedom at the local level for this generation and the generations to come. In our opinion, that's all "manly"!
Financially supporting these events in honor of your father is believing in, investing in, and furthering not only the strength of fathers but also all that God has called them to be.
Let's celebrate our fathers. Will you join us?
---
WEEKLY RADIO COMMENTARY. "WISCONSIN FAMILY CONNECTION" –  Airing this week on over 20 stations statewide. Click HERE to listen to this week's Wisconsin Family Connection, "Vaccinations, Constitutions, Rule of Law." Read the transcript of this week's commentary HERE. Subscribe to our podcasts HERE! 
ARCHIVED:
Week of May 24, 2021 – Saving a Daughter
Week of May 17, 2021 – Time To Roll Up Our Sleeves
Week of May 10, 2021 – Critical Race Theory & A Point of Action
Week of May 3, 2021 – Honorable Motherhood

"WISCONSIN FAMILY MINUTE"
A daily program for Christian radio stations! Click HERE for our daily program; listen or download! Click HERE to subscribe to your Wisconsin Family Minute podcasts! Find your local station HERE. If the Christian radio station you listen to isn't carrying "Wisconsin Family Minute," please encourage them to do so. Contact us at 866-849-2536 or info@wifamilycouncil.org. 
HOME FRONT – VCY AMERICA
WFC President Julaine Appling hosts VCY America's "Home Front" program every Wednesday afternoon (Sept.-May) at 3:15 p.m. CLICK HERE to listen to the archived episodes. Home Front will resume after Labor Day.
Click HERE to subscribe to future Home Front podcasts!  
VCY AMERICA TV30 "InFocus"
Julaine Appling, WFC president, is a regular guest (one Monday per month) on VCY America's TV 30 "InFocus" live, call-in program with Jim Schneider which airs on Monday evenings from 7:00-8:00 p.m. (Sept. through May). Click HERE to watch archived episodes. Julaine was a guest on Monday, May 10, 20201. Click HERE to watch this most recent episode where Jim and Julaine discussed many Wisconsin legislative issues. Livestream "InFocus" HERE. The last "InFocus" for the season is next Monday. Julaine's appearances will resume in September when "InFocus" begins a new season.
STAND UP FOR THE TRUTH – Q90FM
Julaine Appling is a regular guest on Q90's "Stand Up for the Truth" program hosted by David Fiorazo (9-10 a.m., M-F). Julaine most recently joined David on Friday, April 23, 2021. CLICK HERE to listen! Julaine's next appearance on "Stand Up for the Truth," will be Thursday, June 17, 2021.
–WFA's president Julaine Appling is available to speak to your group, church, school, civic organization, and other events. Call 866-849-2536 to schedule.
–Dave Lingle, Wisconsin Family Council's Director of Church Relations, is available to speak in churches. Call 920-342-1928 for more information.