MARK YOUR CALENDARS
Call our office at 866-849-2536 to schedule a speaker from WFA or WFC for your next event! 
---
FATHER'S DAY
Sunday, June 20, 2021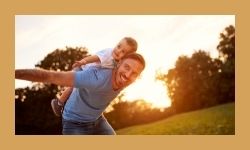 INDEPENDENCE DAY
Sunday, July 4, 2021

---
LEAD WISCONSIN
Not Your Average Summer Camp!
REGISTER TODAY!


When: August 1-6, 2021
Where: Maranatha Baptist University in Watertown, WI
Who: Teens, ages 13-19
Registration Fee: $450
Financial Aid is available.
CLICK HERE for more information
Equipping teens to become effective godly leaders who engage the culture from a Biblical perspective.
---
NEW! 2020-2021 Legislative Directory

CLICK HERE to download
your FREE copy today!
---
Responding to the Transgender Issue:
Parent Resource Guide


Are you struggling to find the right words to help your child navigate transgender issues?
If so, "The Parent Resource Guide" was written with you in mind!
It is a carefully researched resource providing parents with practical ways to address the transgender issue with their children.
Grab your free copy HERE.
Call our WFC office at 888-378-7395 to obtain a print copy for a suggested donation of $5.
_____________
PARTNER WITH US!
It is the mission of Wisconsin Family Action to advance Judeo-Christian principles and values in Wisconsin by strengthening, preserving, and
promoting marriage, family, life and religious freedom. Our vision is a Wisconsin where God is honored, families thrive, human life is cherished
and religious freedom flourishes.


CLICK here to invest in your family, faith, freedom and future!
_____________
LEAVING A LEGACY
Because of our desire to serve and help families, our ministry is making resources available that can be useful in creating a wise giving plan.
Click HERE for more information on how you can significantly impact the Kingdom while strengthening and building families.
---
---
AT THE CAPITOL: Three Important Bills Passed in the Wisconsin Assembly
Yesterday the Wisconsin Assembly passed three important bills. These bills are now in the state Senate, and if passed there, will make it to the governor's desk.
AB 299: This bill protects the rights of individuals to choose not to receive a COVID-19 vaccine by banning businesses and government from requiring their customers and employees be vaccinated against the COVID-19 virus or any of its variants.
AB 195 and AB 196: These are the Protecting Women's Sports bills. They are designed to protect women and girls from having to compete against biological males in college and K-12 athletics. AB 195 protects women's sports in UW System schools and technical training schools. AB 196 protects girls in K-12 public schools, as well as private schools participating in Wisconsin's Parental Choice programs.
Wisconsin Family Action president, Julaine Appling, commented, "We'd like to thank the authors, as well as the Assembly leadership, for moving these essential bills. … It's encouraging to see so many legislators understand these ideas and act on them. We urge the Senate to do the same and give Governor Evers an opportunity to also protect our freedom and to ensure fairness for girls and women."
Read more HERE.
---
Religious Freedom Protected in Wisconsin 
Last Friday, the Supreme Court on a 4-to-3 vote struck down the Dane County health department's school closure order issued last August, an order that applied to both public and private schools. Writing for the majority, conservative Justice Rebecca G. Bradley noted that Article I, Section 18 of the Wisconsin Constitution controls this issue because the department's order violated the "free exercise of religion" of the private schools that filed the lawsuit. Wisconsin Institute for Law and Liberty represented the plaintiffs.
Julaine Appling explained, "Article I, Section 18 of our State Constitution is very clear about religious freedom and the right of conscience when it states, 'the right of every person to worship Almighty God according to the dictates of conscience shall never the infringed.' This lawsuit is a real victory for religious freedom in our state and appropriately respects and retains the rule of law."
Read more HERE.
---
Earlier this month Wisconsin Manufacturers & Commerce (WMC) launched a statewide digital ad campaign through its affiliate, WMC Issues Mobilization Council, Inc. The ad calls on Gov. Tony Evers to end the federal pandemic-related unemployment benefits that are encouraging people to stay home amid a workforce shortage emergency.
The Bible is clear that it is good for us to be diligent in working to make a living. Proverbs 12:11 says, "Whoever works his land will have plenty of bread, but he who follows worthless pursuits lacks sense." And Proverbs 13:4 says, "The soul of the sluggard craves and gets nothing, while the soul of the diligent is richly supplied."
Julaine Appling explained that God's plan for us to provide for ourselves also keeps us strong and independent, "Policies that give people an incentive not to work hurt individuals, families, communities and ultimately the entire state. God designed us to work; work is to be the means by which families provide for themselves and remain strong and independent of government. When families rely on the government for income, they have sacrificed their independence and become beholden to the state."
Read more HERE.
---
Biblical Leadership Camp for Teens
Wisconsin Family Council is pleased to announce the launch of its biblical leadership summer camp for teens: LEAD Wisconsin. It is a unique week-long camp built on a government and civics platform and designed to equip teens to become effective godly leaders who engage the culture from a biblical perspective. The camp will be on the campus of Maranatha Baptist University in Watertown, August 1-6.
Julaine Appling said she was excited about this new opportunity to intentionally invest in our youth: "Investing in the next generation of Christian leaders in partnership with parents and churches is an honor and a responsibility. We're excited to take the campers to the state capitol where they will debate real bills on the Assembly floor. They'll also hear speakers like Charlie Kirk, Carl Kerby, former Lieutenant Governor Rebecca Kleefisch, and former Wisconsin Supreme Court Justice Dan Kelly."
While LEAD Wisconsin was designed for youth 13-19 years old, volunteers who are 19+ are crucial to the success of the camp. If you're passionate about investing in the next generation as a volunteer connect with us HERE or apply to be a chaperone HERE (application deadline is June 23)!
Register your youth here or click HERE to learn more. Camper registration deadline is July 16, 2021.
Fatherhood is a paramount theme in Scripture: God the Father, God's instructions for fathers, admonitions for children to obey their fathers, the joys and pains of fatherhood, the relationship between the Father and the Son. Like the institution of marriage, fatherhood was designed by God and illustrates a unique aspect of His character.
More than 40% of children in this nation are born out-of-wedlock every year. This means more than 40% of children don't have a mother and father. As a result, more and more children and young adults have no earthly concept of fatherhood — or they have one that is absolutely contrary to biblical fatherhood. Thus the concept of the heavenly Father is lost on them.
Here are three ways we can stand up for children who don't have fathers:
Actively engage with Boys and Girls Clubs, Vacation Bible School, Sunday School, church youth groups, sports clubs, and prison ministries.
Find a young person in our church or community who needs a father image and get involved.
Oppose state policies that create an environment where fatherlessness is encouraged.
In this vein, Wisconsin Family Action disagrees with the bill currently in our state legislature that would eliminate completely the waiting period after a divorce is finalized before a remarriage.
Julaine Appling explained, "We need to hold parents accountable for the welfare of their children. And the social science data, to say nothing of common sense, says that on all the wellbeing indicators, children raised by a married mother and father, are the best by far."
To learn more, you can read this week's podcast transcript HERE or listen to the episode HERE.
---
Over the last few months, our team has been hard at work creating a project to effectively introduce the scope of what Wisconsin Family Council does to defend God's plan for marriage, family, life and religious freedom in the state of Wisconsin.
The project is finally ready to be released into the world: Wisconsin Family Council Promo Video.
Please feel free to share it with friends on social media; and if you know a Pastor who might be interested in connecting with us, please share it with him, too!
WEEKLY RADIO COMMENTARY. "WISCONSIN FAMILY CONNECTION" –  Airing this week on over 20 stations statewide. Click HERE to listen to this week's Wisconsin Family Connection, "Fatherhood & the Heart of God." Read the transcript of this week's commentary HERE. Subscribe to our podcasts HERE! 
ARCHIVED:
Week of June 6, 2021 – Knowledge Can Be Powerful
Week of May 31, 2021 – Vaccinations, Constitutions, Rule of Law

"WISCONSIN FAMILY MINUTE"
A daily program for Christian radio stations! Click HERE for our daily program; listen or download! Click HERE to subscribe to your Wisconsin Family Minute podcasts! Find your local station HERE. If the Christian radio station you listen to isn't carrying "Wisconsin Family Minute," please encourage them to do so. Contact us at 866-849-2536 or info@wifamilycouncil.org. 
HOME FRONT – VCY AMERICA
WFC President Julaine Appling hosts VCY America's "Home Front" program every Wednesday afternoon (Sept.-May) at 3:15 p.m. CLICK HERE to listen to the archived episodes. Home Front will resume after Labor Day.
Click HERE to subscribe to future Home Front podcasts!  
VCY AMERICA TV30 "InFocus"
Julaine Appling, WFC president, is a regular guest (one Monday per month) on VCY America's TV 30 "InFocus" live, call-in program with Jim Schneider which airs on Monday evenings from 7:00-8:00 p.m. (Sept. through May). Click HERE to watch archived episodes. Julaine was a guest on Monday, May 10, 20201. Click HERE to watch this most recent episode where Jim and Julaine discussed many Wisconsin legislative issues. Livestream "InFocus" HERE. The last "InFocus" for the season is next Monday. Julaine's appearances will resume in September when "InFocus" begins a new season.
STAND UP FOR THE TRUTH – Q90FM
Julaine Appling is a regular guest on Q90's "Stand Up for the Truth" program hosted by David Fiorazo (9-10 a.m., M-F). Julaine most recently joined David on Thursday, June 17, 2021. CLICK HERE to listen! 
–WFA's president Julaine Appling is available to speak to your group, church, school, civic organization, and other events. Call 866-849-2536 to schedule.
–Dave Lingle, Wisconsin Family Council's Director of Church Relations, is available to speak in churches. Call 920-342-1928 for more information.