MARK YOUR CALENDARS
Call our office at 866-849-2536 to schedule a speaker from WFA or WFC for your next event! 
---
FATHER'S DAY
Sunday, June 20, 2021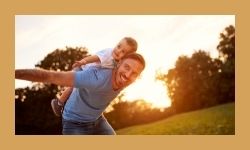 INDEPENDENCE DAY
Sunday, July 4, 2021

---
LEAD WISCONSIN
Not Your Average Summer Camp!
REGISTER TODAY!


When: August 1-6, 2021
Where: Maranatha Baptist University in Watertown, WI
Who: Teens, ages 13-19
Registration Fee: $450
Financial Aid is available.
CLICK HERE for more information
Equipping teens to become effective godly leaders who engage the culture from a Biblical perspective.
---
NEW! 2020-2021 Legislative Directory

CLICK HERE to download
your FREE copy today!
---
Responding to the Transgender Issue:
Parent Resource Guide


Are you struggling to find the right words to help your child navigate transgender issues?
If so, "The Parent Resource Guide" was written with you in mind!
It is a carefully researched resource providing parents with practical ways to address the transgender issue with their children.
Grab your free copy HERE.
Call our WFC office at 888-378-7395 to obtain a print copy for a suggested donation of $5.
_____________
PARTNER WITH US!
It is the mission of Wisconsin Family Action to advance Judeo-Christian principles and values in Wisconsin by strengthening, preserving, and
promoting marriage, family, life and religious freedom. Our vision is a Wisconsin where God is honored, families thrive, human life is cherished
and religious freedom flourishes.


CLICK here to invest in your family, faith, freedom and future!
_____________
LEAVING A LEGACY
Because of our desire to serve and help families, our ministry is making resources available that can be useful in creating a wise giving plan.
Click HERE for more information on how you can significantly impact the Kingdom while strengthening and building families.
---
Election Audit Update
New Legislation + Family-Friendly Faith-Building Activities
Why Christians Need to be Knowledgeable about Current Events
Pro-Life Organizations Get Strategic
IN THE MEDIA
---
Earlier this year the state's Joint Legislative Audit Committee ordered the nonpartisan Legislative Audit Bureau to do a full forensic audit of the November 2020 election. Unlike the recount that was just Madison and Milwaukee, this effort will be statewide. The audit, which officially began a few weeks ago and is expected to conclude this fall, will examine how the Wisconsin Elections Commission and local clerks complied with election laws, will look into electronic voting machines and complaints brought by citizen voters, as well as other election matters.
Julaine Appling celebrated this news affirming the importance of election integrity, "Voters deserve to have confidence that their vote counts and isn't negated in any fraudulent way. With what we've learned recently about what happened in Green Bay during the election, we dare not leave any stone unturned. A thorough audit of last fall's election and meaningful election law reform are imperative. Election integrity is imperative in a representative government."
On that note, for those of you who are in Assembly District 37, the Primary for Special Elections is June 15. However, absentee and early in-person voting are available NOW! Find your polling place HERE and check out our free voter guide HERE.
Read more HERE.
---
New Legislation + Family-Friendly Faith-Building Activities
This week, Rep. Chuck Wichgers (R-Mukwonago) and Sen. André Jacque (R-DePere) introduced legislation to put the diversity of thought over division in Wisconsin schools. The bills address issues and concepts that are part of what is often referred to as "Critical Theory" or more specifically "Critical Race Theory."
Julaine Appling explained the implications of this bill as follows, "Parents statewide are concerned about what their kids are learning in their public schools. Many school districts are in the process of infusing racist ideas and untruths about our nation's founding into their curriculum. Teachers are being trained in these ideologies over the summer so they are prepared to teach accordingly in the fall. This bill would put a stop to much of this."
Whether or not a bill like this is passed — which we certainly hope it is — it is still the God-given responsibility of parents to train up their children in the way they should go. The first step is for parents to be actively engaged in their child's life.
Summers are great times for families to intentionally engage with one another by creating lasting memories together with special trips and fun and even purposeful activities. Childrensministry.com suggests, for instance a "let it shine" activity. Place floating candles in a kiddie pool, and then use squirt guns to try to extinguish the candles. Talk about how we can shine our light for God, no matter what or who tries to put it out. Or assemble s'mores together and discuss when God has done "some more" for your family and how as a family you can do "some more" for others.
Julaine Appling pointed out that purposeful activities aren't hard to plan, but they do take forethought and intentionality, "Purposeful, intentional parenting yields incredible rewards. Fun activities that also have a subtle instructive aspect that strengthens the entire family's faith aren't hard to plan, but they don't just happen. Our hope is families will use at least some family time this summer to make memories, strengthen relationships and grow together spiritually."
---
Why Christians Need To Be Knowledgeable about Current Events
What do you do when the world seems to be moving in the opposite direction of God's plan? How do you respond when executive orders are issued and legislation is passed that is in direct conflict with the word of God?
You pursue knowledge. When everything around us seems to be fast-tracking itself against the ways of God, it's easy to either tell everyone they're wrong or completely withdraw. But the word of God clearly calls us to become a knowledgeable people. In fact, Hosea said, "My people are destroyed for lack of knowledge." And in the New Testament Jesus instructs His disciples to, "know the truth and the truth will set you free."
Sometimes the knowledge we need can be unpleasant and tough to hear, but we can't deal effectively or biblically with what we don't know. As believers, it's critical that we not only know what the Word of God says but also what is going on in our communities and culture and how to think biblically about what is happening.
On this week's podcast, Julaine Appling shared valuable information about three different Executive Orders issued by Governor Evers that advance and promote the LGBTQ+ initiative. You can listen to it HERE or read it HERE.
In her conclusion, Julaine Appling encouraged listeners to not despair and instead walk boldly and prayerfully: "First, we don't ignore this nor do we despair and hand-wring. Armed with [the] truth we talk to our family members and to people in our church, including our church leadership, about what the governor has done and will continue doing. Certainly, we pray for the governor, that He would come to faith in Christ. And, we remember these EOs as we consider how we will vote in November 2022 when we next get to vote for governor. Knowledge can be very, very powerful."
 Christianheadlines.com reports that when a pro-life group in Toledo, Ohio, faced a potential ban on sidewalk counseling near an abortion clinic, they got creative and bought the parking lot across the street. Foundation for Life bought the parking lot in March according to news report. The lot sits across the street from Capital Care of Toledo, the city's only abortion clinic. "We were thrilled to have the opportunity and grateful for the…generous donors who…enabled us to purchase the property," says Ed Sitter, executive director of Foundation for Life.
Julaine Appling, president of Wisconsin Family Action and Wisconsin Family Council, applauded the ingenuity of Foundation for Life and shared about a similar occurrence in Milwaukee: "We love this creative problem-solving! We have something similar going on in Milwaukee. Across the street from one of the two abortion facilities there is Women's Care Center, a prolife pregnancy help organization. Numerous abortion-minded women and their unborn babies have been saved in large part because God has placed Women's Care Center in such a strategic spot!"
---
WEEKLY RADIO COMMENTARY. "WISCONSIN FAMILY CONNECTION" –  Airing this week on over 20 stations statewide. Click HERE to listen to this week's Wisconsin Family Connection, "Knowledge Can Be Powerful." Read the transcript of this week's commentary HERE. Subscribe to our podcasts HERE! 
ARCHIVED:
Week of May 31, 2021 – Vaccinations, Constitutions, Rule of Law
Week of May 24, 2021 – Saving a Daughter
Week of May 17, 2021 – Time To Roll Up Our Sleeves
Week of May 10, 2021 – Critical Race Theory & A Point of Action
Week of May 3, 2021 – Honorable Motherhood

"WISCONSIN FAMILY MINUTE"
A daily program for Christian radio stations! Click HERE for our daily program; listen or download! Click HERE to subscribe to your Wisconsin Family Minute podcasts! Find your local station HERE. If the Christian radio station you listen to isn't carrying "Wisconsin Family Minute," please encourage them to do so. Contact us at 866-849-2536 or info@wifamilycouncil.org. 
HOME FRONT – VCY AMERICA
WFC President Julaine Appling hosts VCY America's "Home Front" program every Wednesday afternoon (Sept.-May) at 3:15 p.m. CLICK HERE to listen to the archived episodes. Home Front will resume after Labor Day.
Click HERE to subscribe to future Home Front podcasts!  
VCY AMERICA TV30 "InFocus"
Julaine Appling, WFC president, is a regular guest (one Monday per month) on VCY America's TV 30 "InFocus" live, call-in program with Jim Schneider which airs on Monday evenings from 7:00-8:00 p.m. (Sept. through May). Click HERE to watch archived episodes. Julaine was a guest on Monday, May 10, 20201. Click HERE to watch this most recent episode where Jim and Julaine discussed many Wisconsin legislative issues. Livestream "InFocus" HERE. The last "InFocus" for the season is next Monday. Julaine's appearances will resume in September when "InFocus" begins a new season.
STAND UP FOR THE TRUTH – Q90FM
Julaine Appling is a regular guest on Q90's "Stand Up for the Truth" program hosted by David Fiorazo (9-10 a.m., M-F). Julaine most recently joined David on Friday, April 23, 2021. CLICK HERE to listen! Julaine's next appearance on "Stand Up for the Truth," will be Thursday, June 17, 2021.
–WFA's president Julaine Appling is available to speak to your group, church, school, civic organization, and other events. Call 866-849-2536 to schedule.
–Dave Lingle, Wisconsin Family Council's Director of Church Relations, is available to speak in churches. Call 920-342-1928 for more information.