MARK YOUR CALENDARS
Call our office at 866-849-2536 to schedule a speaker from WFA or WFC for your next event! 
---
MARCH FOR LIFE
Friday, January 21, 2022

Washington D.C.
Learn more HERE.
SANCTITY OF LIFE SUNDAY
Sunday, January 23, 2022


Learn more HERE.
VALENTINE'S DAY
Monday, February 14, 2022

---
LEAD WISCONSIN
July 10-15, 2022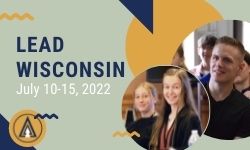 Hey, teens! Reserve your spot HERE!
If you're 19+ and want to invest in the next generation, contact us HERE!
Equipping teens to become effective godly leaders who engage the culture
from a Biblical perspective.
---
2020-2021 Legislative Directory


CLICK HERE to download
your FREE copy today!
---
Responding to the Transgender Issue:
Parent Resource Guide


Are you struggling to find the right words to help your child navigate transgender issues?
If so, "The Parent Resource Guide" was written with you in mind!
It is a carefully researched resource providing parents with practical ways to address the transgender issue with their children.
Grab your free copy HERE.
Call our WFC office at 888-378-7395 to obtain a print copy for a suggested donation of $5.
_____________
PARTNER WITH US!
It is the mission of Wisconsin Family Action to advance Judeo-Christian principles and values in Wisconsin by strengthening, preserving, and
promoting marriage, family, life and religious freedom. Our vision is a Wisconsin where God is honored, families thrive, human life is cherished
and religious freedom flourishes.
CLICK here to invest in your family, faith, freedom and future!
_____________
LEAVING A LEGACY
Because of our desire to serve and help families, our ministry is making resources available that can be useful in creating a wise giving plan.
Click HERE for more information on how you can significantly impact the Kingdom while strengthening and building families.
---
IN THIS EDITION
180 Members of U.S. House Put GOP Leadership on Notice:  Protect Life; Keep the Hyde Amendment
SCOTUS Strikes Down OSHA's Mandate
How You Can Help Ensure Good Consequences for This Spring's Elections
Pray the WI Supreme Court Will Protect Parent's Rights and the Well-Being of Their Children
A Win for Religious Freedom
In the Media
---
180 Members of U.S. House Put GOP Leadership on Notice: Protect Life; Keep the Hyde Amendment
Last week over 180 members of the US House sent a letter to Republican congressional leadership, Senator Mitch McConnell and Representative Kevin McCarthy, to support their commitment to maintain the Hyde Amendment and other protections for the preborn in government spending bills. The members wrote, "We appreciate your unwavering commitment to ensuring…these pro-life protections are retained in any… final appropriations bill. We will vote against any federal funding bill that weakens or eliminates them."
Julaine Appling celebrated the clear pro-life stand the legislators took in signing this letter, "These pro-life members of the US House of Representatives mean business and are letting their leadership know on this issue they aren't budging. Four of the five Republicans from Wisconsin serving in the House signed the letter. Those signing are Scott Fitzgerald, Glenn Grothman, Bryan Steil, and Tom Tiffany. Republican Mike Gallagher was notably missing."
Speaking of Pro-Life, this past Sunday, Julaine Appling, spoke during Sanctity of Life Sunday at Day Spring Church in Pewaukee. Ronald Reagan made Sanctity of Life Day an official observance in 1984. While the national observance was originally set for the 3rd Sunday in January, many churches this year are choosing to celebrate on the 4th Sunday because January 23, 2022, is just one day and 49 years after the dastardly ruling of Roe v. Wade.
Julaine will give a brief presentation on the history of Roe v. Wade and the current court case that could overturn this case, at Calvary Baptist Church's morning service in Watertown, Wisconsin, this Sunday, January 23. Watch via livestream or join in person.
Read more HERE.
---
Last week we announced Wisconsin Family Action's participation in an amicus brief opposing OSHA's mandate and its infringement on religious freedom and committed to keeping you updated on the court's related decisions. So, today we are pleased to share with you that SCOTUS struck down the mandate.
Katherine Johnson for Family Research Council wrote, "The Court struck down OSHA's mandate requiring all employers with over 100 employees to enforce a vaccine mandate. However, Justice Roberts and Kavanaugh sided with the liberal justices to permit the mandate on those working with Medicaid and Medicare recipients to move forward."
We are thankful for the justices who stood up for the personal and religious freedom of American citizens. However, there's obviously still more that needs to be done. We urge you to pray for those affected by this remaining federal mandate that affects so many in the healthcare field, both employers and employees.
Read more about the ruling HERE.
---
How You Can Help Ensure Good Consequences for This Spring's Elections
Someone once said, and I've repeated it something like a million times, "elections have consequences." The follow-up to that statement probably should be something like, "and you can have a great impact on whether those consequences are good or bad. How? By engaging in elections in a meaningful, productive way!"
2022 is a HUGE election year for Wisconsin with spring elections — mostly for local government — kicking off Tuesday, February 15, with the spring primary. The first step to impact elections is knowing when they are happening. The second step is to know what and who will be on the ballot. No later than this coming Tuesday, January 25, the state's voter website, myvote.wi.gov, should have sample ballots available for all municipalities. You don't have to wait until then, however, to find out who and what is on your ballot. Call your municipal clerk today!
Once you know who's on the ballot, here's what you can do to impact elections and their consequences:
Get clear on the candidates' issues and values.
Talk to people in your sphere of influence — family, friends, fellow church-goers. Make sure they know the date of elections, who is running and what the candidates stand for.
Volunteer on the campaigns of the candidates you believe in.
Financially support the candidate you believe will take God-honoring action on behalf of the community.
The truth is, we can be difference-makers when it comes to the consequences of elections by being knowledgeable and involved—by caring enough to do everything we individually can to not only cast our own vote responsibly, but by helping others do the same. Are you ready to do what you can to ensure good consequences come from this spring's elections?
This is an excerpt from Julaine's podcast episode this week on "Wisconsin Family Connection." You can listen to it HERE or read the transcript HERE.
---
Pray the WI Supreme Court Will Protect Parent's Rights and the Well-Being of Their Children
Last Friday, the Wisconsin Supreme Court agreed to take the case of a group of parents challenging a Madison School District policy that instructs district employees to assist children of any age to adopt an identity at odds with the child's biological sex without notice to or consent from parents and to conceal from parents that school personnel are doing this unless the child agrees to tell the parents. The court will specifically review a partial injunction against enforcement of the policy, as well as the extent to which the parents can remain anonymous.
Julaine Appling, president of Wisconsin Family Action and Wisconsin Family Council, strongly pointed out, "School officials should never be able to lie to parents about a child's gender identity at school or ignore parents' wishes about names and pronouns. But Madison school officials—and those in Kettle Moraine—think that's just fine. Pray the state Supreme Court will protect the parents' anonymity and get to the heart of the issue—parent's rights and the well-being of their children."
We are grateful for our good friends at Wisconsin Institute for Law & Liberty and all the legal help they bring to causes that we care about. Rick Esenberg has assembled an excellent team of lawyers, including Luke Berg, who has been incredibly helpful to us on numerous issues, and is a lead attorney on this Madison School District case.
Read more HERE.
---
NBC15, reported earlier this week that, "The U.S. Marine Corps has approved its first two COVID-19 vaccine exemptions based on religious reasons, something no other military service has done so far."
During a time when religious freedom is under severe attack in the United States, this is refreshing news. But this isn't a cue for a sigh of relief. On Tuesday, the U.S. Supreme Court heard oral arguments in Shurtleff v. City of Boston, a case about the City of Boston's refusal to fly a Christian flag while approving 284 other flag applications. And late last week, SCOTUS agreed to hear Kennedy v. Bremerton School District, the case of a Christian high school football coach who was fired from his job for praying on the field after games.
If anything this is our cue to pray, not just generic prayers, but bold specific prayers that our U.S. Supreme Court justices would, with their rulings, protect what our founders called our "first freedom," religious freedom.
---
WEEKLY RADIO COMMENTARY. "WISCONSIN FAMILY CONNECTION" – Airing this week on over 20 stations statewide. Click HERE to listen to this week's Wisconsin Family Connection, "Impacting Election Consequences." Read the complete radio commentary HERE. Subscribe to our podcasts HERE! 
ARCHIVED:
Week of January 10, 2022 – Proclaiming the Sanctity of Human Life
Week of January 3, 2022 – A Rare Supreme Court Session
Week of December 27, 2021 – Resolved: Make Your Family Great.
Week of December 20, 2021 – On Purpose & With a Purpose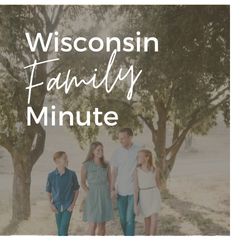 "WISCONSIN FAMILY MINUTE"
A daily program for Christian radio stations! Click HERE for our daily program; listen or download! Click HERE to subscribe to your Wisconsin Family Minute podcasts! Find your local station HERE. If the Christian radio station you listen to isn't carrying "Wisconsin Family Minute," please encourage them to do so. Contact us at 866-849-2536 or info@wifamilycouncil.org. 
HOME FRONT – VCY AMERICA
WFC President Julaine Appling, joined by WFC Exec VP Micah Pearce, hosts VCY America's "Home Front" program every Wednesday afternoon (Sept.-May) at 3:15 p.m. CLICK HERE to listen to the archived episodes. On this week's program, Micah interviews Dan Degner, WFC's Church Ambassador Network Director; and then Julaine and Micah explore a couple of lawsuits filed against WI school districts by parents whose rights have been trounced on. They then discuss the bill in the US Senate that would federalize all elections and close with information on WI's fast-approaching Spring Elections. Click HERE to listen to this week's program.
VCY AMERICA TV30 "InFocus"
Julaine Appling, WFC president, is a regular guest (one Monday per month) on VCY America's TV 30 "InFocus" live, call-in program with Jim Schneider which airs on Monday evenings from 7:00-8:00 p.m. (Sept. through May). Click HERE to watch archived episodes. Livestream "InFocus" HERE. Julaine joined Jim Monday, January 10, 2022. Watch the show HERE. Her next appearance on InFocus will be Monday, February 14, 2022, at 7 p.m.
STAND UP FOR THE TRUTH – Q90FM
Julaine Appling is an occasional guest on Q90's "Stand Up for the Truth" program hosted by David Fiorazo (9-10 a.m., M-F). Julaine most recently joined David on Tuesday, September 21, 2021. Listen in HERE. Listen to the previous Julaine's most recent appearance on the podcast, Monday, November 22, HERE.
–WFA's president Julaine Appling is available to speak to your group, church, school, civic organization, and other events. Call
866-849-2536
 to schedule.
–Dave Lingle, Wisconsin Family Council's Director of Church Relations, is available to speak in churches. Call
920-342-1928
 for more information.