MARK YOUR CALENDARS
Call our office at 866-849-2536 to schedule a speaker from WFA or WFC for your next event! 
---
National Marriage Week
February 7-14, 2022


Learn more HERE!
WFC Launches 2022 Community Events!
"YOUR BACKYARD: OWN IT!"
Thursday, February 10, 2022
Elkhorn Community Center
Elkhorn, WI
6-8 pm


Learn more HERE!
VALENTINE'S DAY
Monday, February 14, 2022

SPRING PRIMARY ELECTION
Tuesday, February 15, 2022


Learn more HERE.
LEAD WI
REGISTRATION OPENS
Tuesday, February 15, 2022


Learn more HERE!
"YOUR BACKYARD: OWN IT!"
Thursday, February 24, 2022
Kenosha, WI
6-8 pm


Learn more HERE!
"YOUR BACKYARD: OWN IT!"
Thursday, March 3, 2022
Sun Prarie, WI
6-8 pm


Learn more HERE!
---
LEAD WISCONSIN
July 10-15, 2022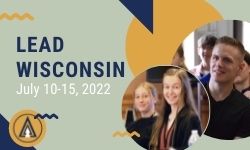 Hey, teens! Reserve your spot HERE!
If you're 19+ and want to invest in the next generation, contact us HERE!
Equipping teens to become effective godly leaders who engage the culture
from a Biblical perspective.
---
2020-2021 Legislative Directory


CLICK HERE to download
your FREE copy today!
---
Responding to the Transgender Issue:
Parent Resource Guide


Are you struggling to find the right words to help your child navigate transgender issues?
If so, "The Parent Resource Guide" was written with you in mind!
It is a carefully researched resource providing parents with practical ways to address the transgender issue with their children.
Grab your free copy HERE.
Call our WFC office at 888-378-7395 to obtain a print copy for a suggested donation of $5.
_____________
PARTNER WITH US!
It is the mission of Wisconsin Family Action to advance Judeo-Christian principles and values in Wisconsin by strengthening, preserving, and
promoting marriage, family, life and religious freedom. Our vision is a Wisconsin where God is honored, families thrive, human life is cherished
and religious freedom flourishes.
CLICK here to invest in your family, faith, freedom and future!
_____________
LEAVING A LEGACY
Because of our desire to serve and help families, our ministry is making resources available that can be useful in creating a wise giving plan.
Click HERE for more information on how you can significantly impact the Kingdom while strengthening and building families.
---
IN THIS EDITION
Common-Sense Election Bill & Personal Responsibility
ANNOUNCEMENT: WFC's All-New Event Series
Do You Know a Couple Who Has Been Married 60+ Years?
AT THE CAPITOL: Bill Introduced Protecting Children
In the Media
---
Common-Sense Election Bill & Personal Responsibility
Several Republican state legislators are introducing a number of election-reform bills based on recommendations from the nonpartisan Legislative Audit Bureau and Wisconsin Institute for Law and Liberty investigations. One bill deals with the classification of an "indefinitely confined" voter. The bill returns this designation to its original purpose which was to allow those whose long-term physical condition does not allow them to vote in person at the polls and also modifies the definition to require that the condition will last longer than one year.
Julaine Appling added, "We know this 'indefinitely confined' absentee voting option was abused by some county clerks in 2020. In order to restore voter confidence, bills such as this one need to become law. Unfortunately, Governor Evers has vetoed every election reform bill the state legislature has put on his desk. One would hope this common-sense, corrective bill would merit his signature."
Regardless of Governor Evers' choice to sign or not sign this common-sense bill, it is still our responsibility as God-honoring citizens to defend godly principles in our community and state with our vote. Early in-person voting for the Spring nonpartisan primary began earlier this week on February 1. The spring primary is Tuesday, February 15. You can register to vote, see a sample ballot, find your polling station and more HERE.
---
We are excited to announce our new event series: "Your Backyard: Own It!"
Join us for an all-new presentation by Julaine Appling, president of Wisconsin Family Council, equipping you — ordinary citizens — with practical ways to "own our backyard," build a community you're proud to live in and make a lasting, positive difference for future generations.
We are living in challenging and quickly changing times. And yet God has a specific purpose for each of us to impact our local communities. This event is designed to empower you with the confidence and tools you need to stand up for what you believe in in your "own backyard."
Dinner is provided, and there is no cost to attend. We will take a free-will offering. We have dates and locations for this event through August that you can view HERE. Below are dates and locations from now through March: Exact venues in the various locations will be announced as arrangements are verified.
| | |
| --- | --- |
| 2/10/2022 | Elk Horn |
| 2/24/2022 | Kenosha |
| 3/3/2022 | Sun Prairie |
| 3/10/2022 | Waupun |
| 3/24/2022 | Marshfield |
| 3/31/2022 | Manitowoc |
---
Do You Know a Couple Who Has Been Married 60+ Years?
In February we celebrate marriage and family with National Marriage Week beginning February 7. Unfortunately, a recent Pew poll has sobering news regarding how Americans prioritize marriage and children. Only white evangelicals said society is better off when marriage and children are prioritized. Overall, only 34% of U.S. adults believe society is better off if "people make marriage and having children a priority," while 64% believe society is "just as well off if people have priorities other than marriage and children."
Julaine Appling, president of Wisconsin Family Action and Wisconsin Family Council, points out, "This isn't good news, but we can be part of reversing this attitude. Christians should be the best advocates for marriage and children—God's good plan for humankind. Forming marriages, modeling strong marriages, valuing childbearing and children within marriage, and celebrating marriage and family sends all the right messages to a society that desperately needs these messages."
If you would like to reverse our culture's attitude toward marriage and children, there's something you can do RIGHT NOW! We are looking for Wisconsin's Longest Married Couples to celebrate their life-long commitment to marriage and family. If you know someone who has been married for 60+ years we would LOVE to hear their story. The top-5 longest married couples will be honored by being entered into the 2022 Wisconsin Family Council Marriage Hall of Fame.
The application requires answering just 5 questions and submitting 1-2 photos (past, if possible, and current). CLICK HERE to submit your entry. The deadline for entries is Thursday, February 17 — two weeks from today!
*Shoutout to Lousiana Family Forum for leading the way with their Marriage Hall of Fame.
---
AT THE CAPITOL: Bill Introduced Protecting Children
State Representative Scott Allen (R-AD97) and State Senator André Jacque (R-SD1), joined by eleven of their colleagues, have introduced the "Help Not Harm Bill." This proposal would prohibit physicians and other health-care providers from performing surgeries on or prescribing cross-sex hormones or puberty blockers for minor children who are struggling with their gender identity. These treatments often come with harmful and irreversible consequences. Research shows that 80%-95% of children will outgrow gender dysphoria on their own, even without intervention.
Julaine Appling applauded this legislation saying, "Children struggling with gender confusion need real help, not harm. This proposal ensures these children are given a chance to outgrow their confusion. They are not equipped to understand the long-term consequences of surgeries, cross-sex hormones or puberty blockers. We need to protect them from those who have decided these so-called 'treatments' are necessary for them to be happy."
Read more HERE. One of our frontline partners, Family Policy Alliance, hosted an online event to equip individuals with knowledge about the transgender movement and how to provide real help — not harm — for struggling children. You can watch the replays HERE.
---
WEEKLY RADIO COMMENTARY. "WISCONSIN FAMILY CONNECTION" – Airing this week on over 20 stations statewide. Click HERE to listen to this week's Wisconsin Family Connection, "Needed: A Moral and Religious People." Read the complete radio commentary HERE. Subscribe to our podcasts HERE! 
ARCHIVED:
Week of January 24, 2022 – School Choice Knowledge — It's Powerful!
Week of January 17, 2022 – Impacting Election Consequences
Week of January 10, 2022 – Proclaiming the Sanctity of Human Life
Week of January 3, 2022 – A Rare Supreme Court Session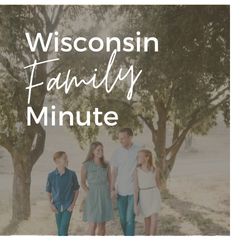 "WISCONSIN FAMILY MINUTE"
A daily program for Christian radio stations! Click HERE for our daily program; listen or download! Click HERE to subscribe to your Wisconsin Family Minute podcasts! Find your local station HERE. If the Christian radio station you listen to isn't carrying "Wisconsin Family Minute," please encourage them to do so. Contact us at 866-849-2536 or info@wifamilycouncil.org. 
HOME FRONT – VCY AMERICA
WFC President Julaine Appling, joined by WFC Exec VP Micah Pearce, hosts VCY America's "Home Front" program every Wednesday afternoon (Sept.-May) at 3:15 p.m. CLICK HERE to listen to the archived episodes. This week Julaine and Micah give important election reminders, discuss an election-related court case, as well as several election-reform bills recently proposed in the state legislature. They wrap up with important information on the "Help Not Harm" bill designed to protect minor children. Click HERE to listen to this week's program.
VCY AMERICA TV30 "InFocus"
Julaine Appling, WFC president, is a regular guest (one Monday per month) on VCY America's TV 30 "InFocus" live, call-in program with Jim Schneider which airs on Monday evenings from 7:00-8:00 p.m. (Sept. through May). Click HERE to watch archived episodes. Livestream "InFocus" HERE. Julaine joined Jim Monday, January 10, 2022. Watch the show HERE. Her next appearance on InFocus will be Monday, February 14, 2022, at 7 p.m.
STAND UP FOR THE TRUTH – Q90FM
Julaine Appling is an occasional guest on Q90's "Stand Up for the Truth" program hosted by David Fiorazo (9-10 a.m., M-F). Julaine most recently joined David on Tuesday, September 21, 2021. Listen in HERE. Listen to the previous Julaine's most recent appearance on the podcast, Monday, November 22, HERE. Julaine's next appearance is scheduled for February 10 at 10 A.M.. You can tune-in live HERE.
–WFA's president Julaine Appling is available to speak to your group, church, school, civic organization, and other events. Call
866-849-2536
 to schedule.
–Dave Lingle, Wisconsin Family Council's Director of Church Relations, is available to speak in churches. Call
920-342-1928
 for more information.