MARK YOUR CALENDARS
Call our office at 866-849-2536 to schedule a speaker from WFA or WFC for your next event! 
---
LEAD WI
REGISTRATION IS OPEN


Learn more HERE!
"YOUR BACKYARD: OWN IT!"
Thursday, February 24, 2022
Kenosha, WI
6-8 pm


Learn more HERE!
"YOUR BACKYARD: OWN IT!"
Thursday, March 3, 2022
Sun Prairie, WI
6-8 pm


Learn more HERE!
"YOUR BACKYARD: OWN IT!"
Thursday, March 10, 2022
Waupun, WI
6-8 pm


Register HERE!
---
LEAD WISCONSIN
July 10-15, 2022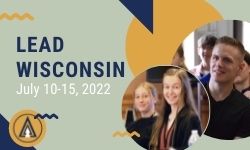 Hey, teens! Reserve your spot HERE!
If you're 19+ and want to invest in the next generation, contact us HERE!
Equipping teens to become effective godly leaders who engage the culture
from a Biblical perspective.
---
2020-2021 Legislative Directory


CLICK HERE to download
your FREE copy today!
---
Responding to the Transgender Issue:
Parent Resource Guide


Are you struggling to find the right words to help your child navigate transgender issues?
If so, "The Parent Resource Guide" was written with you in mind!
It is a carefully researched resource providing parents with practical ways to address the transgender issue with their children.
Grab your free copy HERE.
Call our WFC office at 888-378-7395 to obtain a print copy for a suggested donation of $5.
_____________
PARTNER WITH US!
It is the mission of Wisconsin Family Action to advance Judeo-Christian principles and values in Wisconsin by strengthening, preserving, and
promoting marriage, family, life and religious freedom. Our vision is a Wisconsin where God is honored, families thrive, human life is cherished
and religious freedom flourishes.
CLICK here to invest in your family, faith, freedom and future!
_____________
LEAVING A LEGACY
Because of our desire to serve and help families, our ministry is making resources available that can be useful in creating a wise giving plan.
Click HERE for more information on how you can significantly impact the Kingdom while strengthening and building families.
---
IN THIS EDITION
Proof Gov. Evers' Loyalty Is with Planned Parenthood
Fatherlessness and Universal School Choice in Wisconsin
Empowering Youth To Engage the Culture for God's Glory
If You're a Grandparent, Read This
In the Media
---
Proof Gov. Evers' Loyalty Is with Planned Parenthood
Gov. Tony Evers plans to give Planned Parenthood of Wisconsin another $1 million in COVID relief funding. This is the second time our governor has used COVID relief funds to award the state's largest abortion provider with a massive sum of taxpayer dollars. Instead of helping families who have been affected by the pandemic, Evers is choosing to support abortionists.
Evers has been staunchly pro-abortion since day one. The good news is that this year is a gubernatorial election year, and we have the power to make a change. Our governor seat will be up for grabs on November 8th, and by exercising our civic duty, we can begin to transform Wisconsin into a state that values all life. 
Wisconsin families and the unborn deserve better. Let's seize our opportunity this year to change the landscape in Wisconsin through our spring and fall elections. It's time to elect a governor who is committed to helping families thrive and protecting the most vulnerable.
Read more HERE.
---
"[I]n the 13 years from 2008 through 2020, there were 51,138,204 babies born in this country, according to the CDC, and 20,642,649 of those babies (or 40.36%) were born to unmarried mothers. … A generation will soon be coming of age in which a large percentage of the population will have been denied a traditional family life," per Terry Jeffery for TownHall. Closer to home, in Milwaukee in 2019, 69% of births were to unmarried mothers. 
In the Assembly Education Committee hearing yesterday, where Julaine testified (pictured left) on Assembly Bill 970, a bill that would basically give us universal school choice, a Democrat representative asked if she knew how many homeless children were in Milwaukee —"without parents." The representative was trying to argue that Milwaukee has a high percentage of "hardship" children that make it extremely difficult for the public schools to succeed, and basically that it's unfair to compare the performance of students in a "choice private school" with students in the Milwaukee public schools. Julaine responded, in part, that what Milwaukee has been experiencing for decades is the breakdown of the family—which the vast majority of the time means kids without fathers. She didn't have time to develop the idea, but fatherlessness is the real "pandemic," not just in Milwaukee, but in other major cities all across the state and the country. 
You can read Julaine's complete testimony HERE.
---
Empowering Youth To Engage the Culture for God's Glory
For years, Julaine Appling, president of Wisconsin Family Council, dreamed of hosting a unique event that focused on equipping teens to become effective and godly leaders. In 2019 she visited the LEAD Michigan program. As she observed LEAD MI in action she was struck by the unique and dynamic experience it offered. She knew Wisconsin Family Council needed to bring the program to Wisconsin.
Juliane's dream of hosting an event to equip youth to become effective and godly leaders who engage their culture for God's glory is now a reality. We launched LEAD Wisconsin for the first time on the campus of Maranatha Baptist University in August of 2021. The demand was so high that we had to cap registration at 80 campers! 
But there's good news! We're hosting LEAD Wisconsin 2022, this summer July 10-15; and we just opened registration. We are expecting registration to fill up quickly so if you know a teen who needs to be at this camp, register them HERE!  We are adding two new tracks for LEAD WI Alumni!  Check it all out on our website.
---
If You're a Grandparent, Read This
Watching children or grandchildren leave home not just physically but also emotionally and mentally can be hard. They're precious, and you've poured your heart and soul into them for YEARS. Dr. Joannie DeBrito, writing for Legacy Coalition points out that not all "who create some distance with their parents or grandparents are prodigals." Sometimes they're simply trying to create space to own their individuality and be independent. In a prodigal situation, however, the ones creating space carry intent to do things that a parent or grandparent would disapprove of.
DeBrito goes on the explain that sometimes parenting styles contribute to children creating distance. She offers this encouragement, "[If] you see that you partially contributed to the distance between you and your young adult child or grandchild. In that case, you have the amazing opportunity to be a part of the solution. … We are called as Christ's ambassadors bringing the ministry of reconciliation to the world — where better to start than our families!"
If you're a grandparent who wants to be actively and effectively engaged in their grandkids' lives, the Legacy Coalition hosts a webinar every Monday night called "Grand Monday" encouraging and equipping grandparents to own their God-given and influential role in their adult kids and grandchildren's lives. Learn more HERE.
---
WEEKLY RADIO COMMENTARY. "WISCONSIN FAMILY CONNECTION" – Airing this week on over 20 stations statewide. Click HERE to listen to this week's Wisconsin Family Connection, "The RIghts of Parents'." Read the complete radio commentary HERE. Subscribe to our podcasts HERE! 
ARCHIVED:
Week of February 7, 2022 – Celebrating Marriage!
Week of January 31, 2022 – Needed: A Moral and Religious People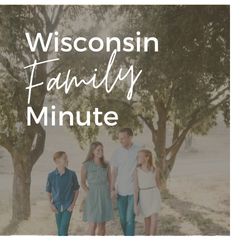 "WISCONSIN FAMILY MINUTE"
A daily program for Christian radio stations! Click HERE for our daily program; listen or download! Click HERE to subscribe to your Wisconsin Family Minute podcasts! Find your local station HERE. If the Christian radio station you listen to isn't carrying "Wisconsin Family Minute," please encourage them to do so. Contact us at 866-849-2536 or info@wifamilycouncil.org. 
HOME FRONT – VCY AMERICA
WFC President Julaine Appling, joined by WFC Exec VP Micah Pearce, hosts VCY America's "Home Front" program every Wednesday afternoon (Sept.-May) at 3:15 p.m. CLICK HERE to listen to the archived episodes. On today's show, Julaine and Micah give event information, encourage folks to apply for the WI Marriage Hall of Fame, discuss a startling comment by Democrat Rep. Lee Snodgrass, announce open registration for LEAD WI, and give updates on the state legislature. Click HERE to listen to this week's program.
VCY AMERICA TV30 "InFocus"
Julaine Appling, WFC president, is a regular guest (one Monday per month) on VCY America's TV 30 "InFocus" live, call-in program with Jim Schneider which airs on Monday evenings from 7:00-8:00 p.m. (Sept. through May). Click HERE to watch archived episodes. Livestream "InFocus" HERE. Julaine joined Jim Monday, February 14, 2022. Watch the show HERE. Her next appearance on InFocus will be Monday, March 14, 2022, at 7 p.m.
STAND UP FOR THE TRUTH – Q90FM
Julaine Appling is an occasional guest on Q90's "Stand Up for the Truth" program hosted by David Fiorazo (9-10 a.m., M-F). Julaine most recently joined David on Tuesday, September 21, 2021. Listen in HERE. Listen to the previous Julaine's most recent appearance on the podcast was Thursday, February 10, 2022. Listen to the podcast HERE. You can tune-in live HERE.
–WFA's president Julaine Appling is available to speak to your group, church, school, civic organization, and other events. Call
866-849-2536
 to schedule.
–Dave Lingle, Wisconsin Family Council's Director of Church Relations, is available to speak in churches. Call
920-342-1928
 for more information.