MARK YOUR CALENDARS
Call our office at 866-849-2536 to schedule a speaker from WFA or WFC for your next event! 
---
GOING LOCAL:
Making Communities Great Again in WI
American Legion Hall, Sheboygan Falls, Wisconsin
TONIGHT, December 9, 2021
6:00-8:00 PM
Register HERE!
CHRISTMAS
Saturday, December 25, 2021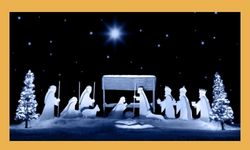 NEW YEARS DAY
Saturday, January 1, 2022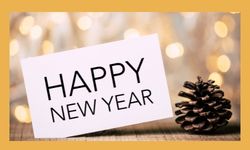 ---
LEAD WISCONSIN
July 10-15, 2022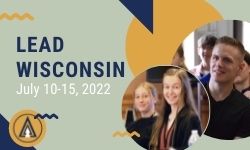 Hey, teens! Reserve your spot HERE!
If you're 19+ and want to invest in the next generation, contact us HERE!
Equipping teens to become effective godly leaders who engage the culture
from a Biblical perspective.
---
2020-2021 Legislative Directory


CLICK HERE to download
your FREE copy today!
---
Responding to the Transgender Issue:
Parent Resource Guide


Are you struggling to find the right words to help your child navigate transgender issues?
If so, "The Parent Resource Guide" was written with you in mind!
It is a carefully researched resource providing parents with practical ways to address the transgender issue with their children.
Grab your free copy HERE.
Call our WFC office at 888-378-7395 to obtain a print copy for a suggested donation of $5.
_____________
PARTNER WITH US!
It is the mission of Wisconsin Family Action to advance Judeo-Christian principles and values in Wisconsin by strengthening, preserving, and
promoting marriage, family, life and religious freedom. Our vision is a Wisconsin where God is honored, families thrive, human life is cherished
and religious freedom flourishes.
CLICK here to invest in your family, faith, freedom and future!
_____________
LEAVING A LEGACY
Because of our desire to serve and help families, our ministry is making resources available that can be useful in creating a wise giving plan.
Click HERE for more information on how you can significantly impact the Kingdom while strengthening and building families.
---
IN THIS EDITION
WFA Files Lawsuit to Protect Donors and Free Speech in Wisconsin
Wisconsin's Governor Vetoed 5 Pro-Life Bills
The Reason Our Capitol Has a Nativity Scene
IN D.C.: Language Dropped Requiring Women to Register for Draft 
In the Media
---
WFA Files Lawsuit to Protect Donors and Free Speech in Wisconsin
Last week, through attorneys with the Institute for Free Speech and Michael D. Dean, LLC, Wisconsin Family Action (WFA) filed a federal lawsuit aimed at stopping a massive expansion of the Federal Election Commission's (FEC) donor disclosure mandates for nonprofit groups that advocate for the election or defeat of federal candidates.
WFA filed the lawsuit to protect its right to speak independently to the public about various federal candidates in future elections. In recent years, the FEC has suggested that federal law required a nonprofit who advocates for the election or defeat of a federal candidate and spends $250 or more to communicate their message, to publicly disclose the name and addresses of every person who gives the nonprofit as little as $200 in a calendar year.
Julaine Appling, President of Wisconsin Family Action commented, "Wisconsin citizens who support our work should never have to worry that their personal information will be shared with the FEC, and thus be made publicly available. … This lawsuit is a preemptive measure to ensure our freedom of speech is protected and that our friends who financially support this organization are not subjected to disclosure or any acts of retaliation."
Pictured left is the Brown County Courthouse courtesy of Chris Rand.
---
Wisconsin's Governor Vetoed 5 Pro-Life Bills
"Wisconsin's Democratic governor vetoed five pro-life bills Friday, including one that would require medical care for a baby who survives an abortion and another one that would prohibit sex-selective, race-selective and disability-selective abortions," reported Michael Foust for Christian Headlines earlier this week.
Four of the five bills Wisconsin Family Action testified on during public hearings.
As we await a ruling from the U.S. Supreme Court on the Dobbs case, it's important that we remember, should their ruling reverse Roe, the issue of abortion is returned to each state to regulate. Thanks to pro-life organizations, including Wisconsin Family Action, and thousands of pro-life citizens across the state, we still have in our state statutes a law that criminalizes most abortions. It's ready to go in the event that Roe is rolled back. All this matters to us because while Wisconsin has elected a very pro-life legislature their efforts to protect the unborn are being stopped on the governor's desk. Fortunately, we won't have to pass a bill to make abortion illegal and somehow hope for a miracle that this very pro-abortion governor would sign it.
Elections have consequences. Let's not forget that as we step into not only a new year but also a gubernatorial election for The Badger State in 2022.
---
The Reason Our Capitol Has a Nativity Scene
For over 25 years, Wisconsin Family Council and its sister organization have brought the true meaning of Christmas to the state capitol—and that's true again this year. Wisconsin Family Council displays a bright and festive sign in holiday red and gold that reads "Thanks be to God for His indescribable gift—Jesus. Merry Christmas!" Wisconsin Family Action sponsors a beautiful table-top nativity display. The nativity and the sign are on display this month in the first-floor rotunda of the capitol, joined by others with a variety of holiday messages.
Julaine Appling commented, "We love taking the truth of Christmas to our state capitol! Last year, the governor didn't allow any displays, or people for that matter, in the capitol at Christmas. We are excited to be back and to have the thousands of people who come to the capitol during the holidays—including many public school groups—see Jesus prominently featured as the central figure of Christmas."
---
IN D.C.: Language Dropped Requiring Women to Register for Draft
This past summer, the U.S. House and Senate approved an amendment to the Nation Defense Authorization Act (NDAA) that would require women ages 18-25 to register for the military draft. According to Christian Headlines, that language has been dropped. While we respect the women who choose to join the armed forces, there is a significant difference between appreciating the sacrifice of female service members who voluntarily join the military and requiring women to join the military. 
Therefore, we celebrate this dropped language and are grateful for the law creators who, in the words of Julaine Appling, acted on the belief that 'women deserve better than being treated as political pawns':
"Drafting women is not about having a better military; it's about political correctness.  Not including women in a compulsory draft does not keep them from enlisting; they can still do that. This proposal was about achieving some wrong-headed idea of equality and making sure the military is 'woke.' Women deserve better than being treated as political pawns."
WEEKLY RADIO COMMENTARY. "WISCONSIN FAMILY CONNECTION" – Airing this week on over 20 stations statewide. Click HERE to listen to this week's Wisconsin Family Connection, "Sports Betting Comes to Wisconsin." Read the complete radio commentary HERE. Subscribe to our podcasts HERE! 
ARCHIVED:
Week of November 29, 20210 – Supreme Court, Supreme Law, Supreme Issue
Week of November 22, 2021 – Heritage of Liberty and Thanksgiving
Week of November 15, 2021 – How Big the 'Big Tent?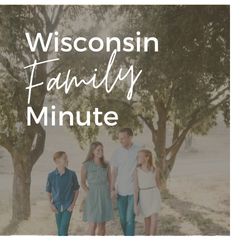 "WISCONSIN FAMILY MINUTE"
A daily program for Christian radio stations! Click HERE for our daily program; listen or download! Click HERE to subscribe to your Wisconsin Family Minute podcasts! Find your local station HERE. If the Christian radio station you listen to isn't carrying "Wisconsin Family Minute," please encourage them to do so. Contact us at 866-849-2536 or info@wifamilycouncil.org. 
HOME FRONT – VCY AMERICA
WFC President Julaine Appling, joined by WFC Exec VP Micah Pearce, hosts VCY America's "Home Front" program every Wednesday afternoon (Sept.-May) at 3:15 p.m. CLICK HERE to listen to the archived episodes. On today's program Julaine and Micah tackle several court cases that involve Wisconsin, as well as provide an update on some bills Governor Evers recently vetoed. Listen in HERE.
VCY AMERICA TV30 "InFocus"
Julaine Appling, WFC president, is a regular guest (one Monday per month) on VCY America's TV 30 "InFocus" live, call-in program with Jim Schneider which airs on Monday evenings from 7:00-8:00 p.m. (Sept. through May). Click HERE to watch archived episodes. Livestream "InFocus" HERE.  Julaine joined Jim Monday, December 6, 2021. Watch the show HERE. Her next appearance on InFocus will be Monday, January 8, 2021 at 7p.m..
STAND UP FOR THE TRUTH – Q90FM
Julaine Appling is an occasional guest on Q90's "Stand Up for the Truth" program hosted by David Fiorazo (9-10 a.m., M-F). Julaine most recently joined David on Tuesday, September 21, 2021. Listen in HERE. Listen to the previous Julaine's most recent appearance on the podcast, Monday, November 22, HERE. 
–WFA's president Julaine Appling is available to speak to your group, church, school, civic organization, and other events. Call 
866-849-2536
 to schedule.
–Dave Lingle, Wisconsin Family Council's Director of Church Relations, is available to speak in churches. Call 
920-342-1928
 for more information.