MARK YOUR CALENDARS
Call our office at 866-849-2536 to schedule a speaker from WFA or WFC for your next event! 
---
NEW YEARS DAY
Saturday, January 1, 2022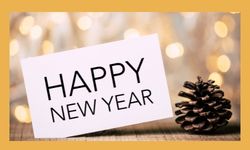 MARCH FOR LIFE MIDWEST
January 7-9, 2022


Chicago – actual March & Rally is on Saturday, Jan. 8, 2022
Learn more HERE.
MARCH FOR LIFE
Friday, January 21, 2022


Washington D.C.
Learn more HERE.
SANCTITY OF LIFE SUNDAY
Sunday, January 23, 2022


Learn more HERE.
---
LEAD WISCONSIN
July 10-15, 2022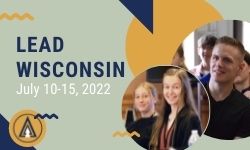 Hey, teens! Reserve your spot HERE!
If you're 19+ and want to invest in the next generation, contact us HERE!
Equipping teens to become effective godly leaders who engage the culture
from a Biblical perspective.
---
2020-2021 Legislative Directory


CLICK HERE to download
your FREE copy today!
---
Responding to the Transgender Issue:
Parent Resource Guide


Are you struggling to find the right words to help your child navigate transgender issues?
If so, "The Parent Resource Guide" was written with you in mind!
It is a carefully researched resource providing parents with practical ways to address the transgender issue with their children.
Grab your free copy HERE.
Call our WFC office at 888-378-7395 to obtain a print copy for a suggested donation of $5.
_____________
PARTNER WITH US!
It is the mission of Wisconsin Family Action to advance Judeo-Christian principles and values in Wisconsin by strengthening, preserving, and
promoting marriage, family, life and religious freedom. Our vision is a Wisconsin where God is honored, families thrive, human life is cherished
and religious freedom flourishes.
CLICK here to invest in your family, faith, freedom and future!
_____________
LEAVING A LEGACY
Because of our desire to serve and help families, our ministry is making resources available that can be useful in creating a wise giving plan.
Click HERE for more information on how you can significantly impact the Kingdom while strengthening and building families.
---
IN THIS EDITION
HAPPY NEW YEAR From the WFA & WFC Staff
FDA Approved Sending Abortion-Inducing Medication via Mail
30-year Veteran Swim Official Resigns in Protest to Trans-Athlete Policy
North Carolina Sheriff Defends the Word of God
In the Media
---
HAPPY NEW YEAR From the WFA & WFC Staff
Tomorrow we finish one year and prepare for a new one. As we reflect on God's goodness over the past twelve months and anticipate His blessing in the coming months, we think the old hymn Great Is Thy Faithfulness sums it up.
Thomas Chisholm wrote, "Great is Thy faithfulness, O God my Father; There is no shadow of turning with Thee; Thou changest not, Thy compassions, they fail not; As Thou hast been Thou forever wilt be. Great is Thy Faithfulness, Lord, unto me." May those words bless and encourage us as we close out the old and begin the new.
In that hymn, the writer also talks about having "strength for today and bright hope for tomorrow," not because of our own efforts or worth, but because of the faithfulness of our great God. While uncertainty surrounds us, we can confidently go forward into 2022 because our God is faithfully working His plan for our good and His glory. A blessed New Year to all!
In this week's podcast episode Julaine shared 4 New Year's resolutions for making families great. You can listen to it HERE or read the transcript HERE.
---
FDA Approved Sending Abortion-Inducing Medication via Mail
Earlier this month, the FDA permanently ended its COVID-related temporary ban on sending an abortion-inducing medication by mail. Now women can consult healthcare providers by telemedicine and receive the pills by mail. Wisconsin law currently requires that the clinician prescribing this medical abortion drug must be in the physical presence of the patient. The law is being challenged in court. Recent studies show about 54% of abortions are now medically-induced.
Julaine Appling lamented this news and explained how it's important for women, "Requiring women to pick up this potent abortion-causing drug in person from a doctor is all about protecting women. Getting it by mail puts women at risk. Making matters worse, Governor Evers recently vetoed a bill that would have required that women seeking a medication-induced abortion be told about a pill that can undo the effect of this abortion drug."
It's more important than ever that pro-life advocates know about abortion pill reversal. If a woman has taken the first of two pills for an at-home medical abortion procedure and changes her mind, the abortion reversal pills have been proven to be very successful in saving unborn lives. Learn more HERE.
---
30-year Veteran Swim Official Resigns in Protest to Trans-Athlete Policy
Christianpost.com reports that a thirty-year veteran USA Swimming official has resigned in protest over the University of Pennsylvania allowing a biological male to compete on the women's swimming team after competing three years on the men's team. Cynthia Millen says she resigned because she believes allowing trans-identified biological male athletes to compete in women's swim meets is fundamentally unfair. Millen said in a recent interview, "…swimming is a sport in which bodies compete against bodies. Identities do not compete against identities."
Julaine Appling responded saying, "Kudos to this official. We need more people who will speak out about the patent unfairness of biological males participating in women's sports. This trans man illustrates it perfectly. He won in a women's swim meet and set a new record. In doing so, he robbed the legitimate female athletes of the opportunity to win. It's time to stop the charade, admit the truth, and return fairness to girls' and women's sports and to the female athletes who work hard to excel at their sports."
---
North Carolina Sheriff Defends the Word of God
On December 6, Sherriff Greene from Columbus County (N.C.) received a letter from the Freedom From Religion Foundation asking him to remove the Bible verse displayed on the office wall. (Freedom From Religion Foundation is headquartered in Madison, WI.)
Michael Foust, writing for Christian Headlines reported that Greene refused to remove the Bible verse, stating, "'The verse [Philippians 4:13] is one of my favorite Bible verses…Here at the Sheriff's Office, we work hard in everything that we do. Before we execute a search warrant, or any service that puts our people in immediate harm's way, we ALWAYS go to the Lord with a group prayer. ALWAYS!' … Referencing overdoses, drugs and violence within the country, Greene added, 'We need more Jesus and less politics.'"
The Bible says that God's Word is living and active. In the Old Testament we are instructed to hide God's Word in our hearts. We are inspired by and applaud individuals like Sheriff Greene who boldly declare their faith in the public arena and stand up for the Word of God. Posting a verse of Scripture in a Sheriff's office doesn't mean the government has endorsed a specific religion. If that were the case, every Liberty Bell in every state capitol would need to be removed, since the original Liberty Bell and all of the replicas that were given to state capitols (including the one in the Wisconsin capitol) have Leviticus 25:10 inscribed around the top of the bell. Read more HERE.
---
WEEKLY RADIO COMMENTARY. "WISCONSIN FAMILY CONNECTION" – Airing this week on over 20 stations statewide. Click HERE to listen to this week's Wisconsin Family Connection, "Resolved: Make Your Family Great." Read the complete radio commentary HERE. Subscribe to our podcasts HERE! 
ARCHIVED:
Week of December 20, 2021 – On Purpose & With a Purpose
Week of December 13, 2021 – Dads & Daughters
Week of December 6, 2021 – Sports Betting Comes to Wisconsin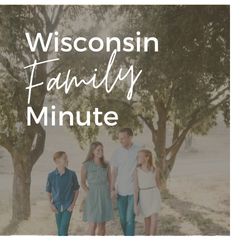 "WISCONSIN FAMILY MINUTE"
A daily program for Christian radio stations! Click HERE for our daily program; listen or download! Click HERE to subscribe to your Wisconsin Family Minute podcasts! Find your local station HERE. If the Christian radio station you listen to isn't carrying "Wisconsin Family Minute," please encourage them to do so. Contact us at 866-849-2536 or info@wifamilycouncil.org. 
HOME FRONT – VCY AMERICA
WFC President Julaine Appling, joined by WFC Exec VP Micah Pearce, hosts VCY America's "Home Front" program every Wednesday afternoon (Sept.-May) at 3:15 p.m. CLICK HERE to listen to the archived episodes. Home Front is taking a brief holiday break and will resume Wednesday, January 5, 2022. 
VCY AMERICA TV30 "InFocus"
Julaine Appling, WFC president, is a regular guest (one Monday per month) on VCY America's TV 30 "InFocus" live, call-in program with Jim Schneider which airs on Monday evenings from 7:00-8:00 p.m. (Sept. through May). Click HERE to watch archived episodes. Livestream "InFocus" HERE.  Julaine joined Jim Monday, December 6, 2021. Watch the show HERE. Her next appearance on InFocus will be Monday, January 8, 2021 at 7 p.m..
STAND UP FOR THE TRUTH – Q90FM
Julaine Appling is an occasional guest on Q90's "Stand Up for the Truth" program hosted by David Fiorazo (9-10 a.m., M-F). Julaine most recently joined David on Tuesday, September 21, 2021. Listen in HERE. Listen to the previous Julaine's most recent appearance on the podcast, Monday, November 22, HERE. 
–WFA's president Julaine Appling is available to speak to your group, church, school, civic organization, and other events. Call 866-849-2536 to schedule.
–Dave Lingle, Wisconsin Family Council's Director of Church Relations, is available to speak in churches. Call 920-342-1928 for more information.