MARK YOUR CALENDARS
​
Call our office at 866-849-2536 to schedule a speaker from WFA or WFC for your next event!
Stay tuned for MORE events to come!
___________
BE PART of GIDEON'S ARMY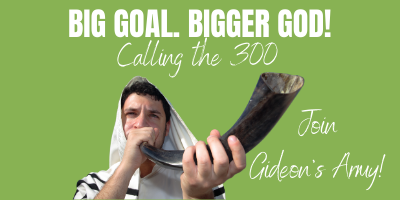 Is this YOU? 300 people investing $1000
between now and December 31,
so Wisconsin Family Action has
all we need to continue our vital work of strengthening, preserving & promoting marriage,
family, life and religious freedom in 2021.  Some things are always important!
READ MORE HERE
___________
Advent
November 29 – December 24, 2020


CLICK HERE for a free family resource that
will help you prepare your hearts through
the Christmas season!
______________
Responding to the Transgender Issue:
Parent Resource Guide


This resource is fully researched and documented, defines terms,
explains the issue thoroughly and gives parents practical ways
to address the issue with their children and especially in schools.
A free pdf of the publication is available HERE.
Call our WFC office at 888-378-7395 to obtain a print copy for a suggested donation of $5.
_____________
PARTNER WITH US!
It is the mission of Wisconsin Family Action to advance Judeo-Christian principles and values in Wisconsin by strengthening, preserving, and
promoting marriage, family, life and religious freedom. Our vision is a Wisconsin where God is honored, families thrive, human life is cherished
and religious freedom flourishes.


CLICK here to invest in your family, faith, freedom and future!
_____________
LEAVING A LEGACY
Because of our desire to serve and help families, our ministry is making resources available that can be useful in creating a wise giving plan.
Click HERE for more information on how you can significantly impact the Kingdom while strengthening and building families.
---
Wisconsin's Cultural Indicators 2019


Click HERE to read more
Wisconsin's Cultural Indicators, 2019 Edition
is now available online HERE or
by contacting our office
at 608-268-5074.
_____________
Get To Know Your Elected Officials
Wisconsin's 2019-2020Legislative Directory
Now available for download
Click
Here
to find out who your state and federal legislators are, along with their contact information.
Establish a relationship; let them know you are informed, interested, and involved. PRAY for your elected officials!  (I Tim. 2:1-4)
According to Julaine Appling, WFC president, "In general human beings don't like being lied to." She notes further, "Once we know we've been lied to and we have truth to counter the lies, what's our next step?"
By the numbers, here are some of the lies Julaine addresses in this week's Wisconsin Family Connection radio program.

Find out what the other 5 lies are and how we as Christians should counter them. CLICK HERE to read the transcript or HERE to listen to the audio of the program.
Wisconsin Family Action works hard on your behalf to strengthen, preserve and promote marriage, family, life and religious freedom in The Badger State. Click
HERE
to partner with us today!
---
Our children, our families and our faith are under attack. The question is, what are we doing in our ministries to prepare our people for the onslaught that is being waged against their faith? What are we doing to counter the 24/7 barrage our young people experience via social media and other technology platforms? The attacks on Judeo-Christian values are growing bolder, louder and more relentless on a daily basis. 
We honestly believe you need to read We Will Not Be Silenced  by Dr. Erwin Lutzer; and the sooner you read it, the better. This is a book every member in your church family would benefit from reading.
The subtitle is "Responding Courageously to Our Culture's Assault on Christianity." This is not a book about redeeming the culture, and it is not about winning political battles. Rather, Dr. Lutzer does an outstanding job of identifying key cultural issues confronting Bible-believing churches and individuals, analyzing them biblically, and then encouraging us all to stand and speak firmly and compassionately for the truth.  
We reached out to Harvest House about this title and learned that for the month of December, if you purchase 10 copies of this book with a credit card, you can receive a 50% discount off the retail price of $17.99, free shipping, AND one additional copy for free! Email Kathy.Zemper@harvesthousepublishers.com or call her at 877-307-0667. Or you can go to HarvestHousePublishers.com and use promo code WE10. (You can also buy a single copy through Amazon HERE). This would be a great book for a small group study.
---
Diaper Duty: It's For EVERYONE!
***corrected information***


TOUR ARRIVING IN MADISON, WI ON SATURDAY, JANUARY 2, 2021
Every year, an average of 130,094 babies die in the Midwest because of the tragedy of abortion. Sometimes, numbers like this are incomprehensible and we don't truly take in the enormity of this loss.  
That's why this year Wisconsin Family Council is a proud co-sponsor (along with Pro-life Wisconsin, Wisconsin Right to Life, and Wisconsin Catholic Conference) of the March for Life of Chicago's Moving the Movement Tour, which is helping to collect 130,094 diapers for pregnancy resource centers across the Midwest. Together, we can make a very real difference in the lives of babies and their mothers. 
You're invited to bring diapers of any size (we want to help babies throughout their first year) to any of the stops on the March for Life tour. Bring 1 pack or bring 3; each and every one will be a gift to those who receive it!
If you can't attend in person, there is an easy option to donate diapers online!
This is a simple, yet powerful, way to witness to the gift of life and to serve families who need our help. Join us by SAVING THE DATE to joing the march and drop off your diapers in Madison, WI, on Saturday, January 2, 2021. (Place to be determined.)
Register by clicking HERE and you'll receive updates on logistics, speakers, and more in the coming weeks.
This will be an exciting, strong, pro-life event, that is also safe and will follow COVID guidelines from civil authorities.
CLICK HERE to learn more or to donate diapers securely online.
We'll share more information on time and location as we get closer!
---
What a Difference One Judge Makes
 
Last Wednesday, the US Supreme Court handed down a religious freedom decision in a case arising out of New York. On a 5-4 vote, the justices determined that New York Governor Andrew Cuomo violated the religious liberty, freedom of assembly and freedom of speech of the Roman Catholic Diocese of Brooklyn as well as a major Jewish congregation in New York City. At issue were COVID restrictions put in place by the governor and his self-determined "essential" and "non-essential" services. Religious congregations were labeled non-essential.
The justices voting in favor of respecting the constitutionally protected religious freedom of these religious organizations were Justices Thomas, Alito, Gorsuch, Kavanaugh and Barrett, three of which are Trump appointees. Once again Chief Justice John Roberts sided with the liberal justices. What a powerful reminder that elections have such very real consequences.
►CLICK HERE to read "What a Difference One Justice Makes: The Supreme Court Finally Steps Up to Defend Religious Liberty During the COVID-19 Pandemic."
---
IN THE MEDIA
WEEKLY RADIO COMMENTARY. "WISCONSIN FAMILY CONNECTION" –  Airing this week on over 20 stations statewide. Click HERE to listen to this week's Wisconsin Family Connection, "Lies Ensnare; Truth Frees." Read the transcript of this week's commentary HERE. Subscribe to our podcasts HERE! 
ARCHIVED:
Week of November 23, 2020 – Thanksgiving—Our Heritage
Week of November 16, 2020 – Adoption–Making a Difference for Time & Eternity
"WISCONSIN FAMILY MINUTE"
A daily program for Christian radio stations! Click HERE for our daily program; listen or download! Click HERE to subscribe to your Wisconsin Family Minute podcasts! Find your local station HERE. If the Christian radio station you listen to isn't carrying "Wisconsin Family Minute," please encourage them to do so. Contact us at 866-849-2536 or info@wifamilycouncil.org. 
HOME FRONT – VCY AMERICA
WFC President Julaine Appling hosts VCY America's "Home Front" program every Wednesday afternoon (Sept.-May) at 3:15 p.m. CLICK HERE to listen to this week's episode in which Julaine discusses two newly released books that deal with lies we are told and Christians' response.  She also gives important election updates and information on two recently-decided federal court cases dealing with freedom of religion and freedom of speech.   Click HERE to subscribe to future Home Front podcasts!
VCY AMERICA TV30 "InFocus"
Julaine Appling, WFC president, is a regular guest (one Monday per month) on VCY America's TV 30 "InFocus" live, call-in program with Jim Schneider which airs on Monday evenings from 7:00-8:00 p.m. (Sept. through May). Click HERE to watch archived episodes. Julaine will be a guest again on Monday, December 7. Livestream "InFocus" HERE.
STAND UP FOR THE TRUTH – Q90FM
Julaine Appling is a regular guest on Q90's "Stand Up for the Truth" program hosted by David Fiorazo (9-10 a.m., M-F). Click HERE to listen to last month's program, "So Much at Stake In the 2020 Election!"
–WFA's president Julaine Appling is available to speak to your group, church, school, civic organization, and other events. Call 866-849-2536 to schedule.
–Dave Lingle, Wisconsin Family Council's Director of Church Relations, is available to speak in churches. Call 920-342-1928 for more information.