MARK YOUR CALENDARS
Call our office at 866-849-2536 to schedule a speaker from WFA or WFC for your next event! 
---
GOING LOCAL:
Making Communities Great Again in WI
American Legion Hall, Sheboygan Falls, Wisconsin
Thursday, December 9, 2021
6:00-8:00 PM

Register HERE!
CHRISTMAS
Saturday, December 25, 2021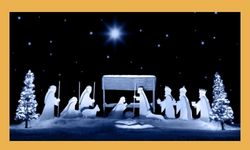 NEW YEARS DAY
Saturday, January 1, 2022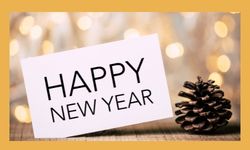 ---
LEAD WISCONSIN
July 10-15, 2022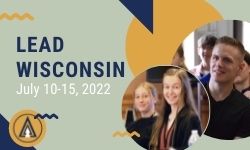 Hey, teens! Reserve your spot HERE!
If you're 19+ and want to invest in the next generation, contact us HERE!
Equipping teens to become effective godly leaders who engage the culture
from a Biblical perspective.
---
2020-2021 Legislative Directory


CLICK HERE to download
your FREE copy today!
---
Responding to the Transgender Issue:
Parent Resource Guide


Are you struggling to find the right words to help your child navigate transgender issues?
If so, "The Parent Resource Guide" was written with you in mind!
It is a carefully researched resource providing parents with practical ways to address the transgender issue with their children.
Grab your free copy HERE.
Call our WFC office at 888-378-7395 to obtain a print copy for a suggested donation of $5.
_____________
PARTNER WITH US!
It is the mission of Wisconsin Family Action to advance Judeo-Christian principles and values in Wisconsin by strengthening, preserving, and
promoting marriage, family, life and religious freedom. Our vision is a Wisconsin where God is honored, families thrive, human life is cherished
and religious freedom flourishes.
CLICK here to invest in your family, faith, freedom and future!
_____________
LEAVING A LEGACY
Because of our desire to serve and help families, our ministry is making resources available that can be useful in creating a wise giving plan.
Click HERE for more information on how you can significantly impact the Kingdom while strengthening and building families.
---
IN THIS EDITION
IN D.C.: Julaine & Micah Support Mississippi's 15-Week Abortion Ban
First Legal Sports Betting Casino in Wisconsin
The End of an 8 Year Legal Battle Over LGBT Anti-discrimination Laws
Social Science Proves God's Way is the Best Way
In the Media
---
IN D.C.: Julaine & Micah Support Mississippi's 15-Week Abortion Ban
Julaine Appling and Micah Pearce (pictured left) — President and Vice President of WFA & WFC —attended a ProLife Rally on the steps of the U.S. Supreme Court supporting Mississippi's 15-week abortion ban and listening to oral arguments live. Julaine and Micah both shared live updates on FaceBook throughout the day.
The significance of this case in the Pro-Life movement cannot be overstated. Craig DeRoche, CEO of one of our frontline partners Family Policy Alliance, summarized the weight of this case, "The case [discussed on Wednesday], born out of Mississippi's pro-life law banning late-term abortions after 15 weeks, represents a direct challenge to the deadliest Court decision in recent memory, Roe v. Wade. Many experts believe that the Court may overturn Roe, at least in part, returning the issue of abortion back to the states."
Julaine Appling commented on the day, "What we heard today was powerful and encouraging. The Mississippi Solicitor General did a phenomenal job of presenting the case for actually overturning Roe. His responses to the questions from both the more conservative justices as well as the more liberal justices were on point and strong, as well as winsome. I am very optimistic that we will get a favorable decision from the high court. That said, nothing is guaranteed. We need to bathe the justices and this case in prayer–especially tomorrow–when the nine justices will cast preliminary votes on the case and assign the majority and minority opinions to justices to write. We will find out the results likely in late June next year. But in the meantime, we can be encouraged that the prolife argument was incredibly well presented yesterday and that the outlook is good for a rollback of the atrocity we know as Roe v. Wade. We are rejoicing over the opportunity to bring the case, how it was presented by the prolife side, by being able to be at the Court yesterday and for having a part for over 35 years in fighting the good fight for life in Wisconsin."
Wisconsin Family Action was a party to one of the over 80 friend-of-the-court briefs filed in support of Mississippi's law. In the brief we signed onto, we joined 21 other state Family Policy Councils in strongly arguing the court decided Roe wrongly and that this case provided the opportunity to undo a wrong. Wisconsin's congressional delegation was well-represented in another friend-of-the-court brief filed by over 200 members of the US Senate and US House of Representatives, also supporting Mississippi. Wisconsin's Senior US Senator Ron Johnson (R) and all five Republican representatives, Scott Fitzgerald (CD5), Mike Gallagher (CD8), Glenn Grothman (CD6), Bryan Steil (CD1), and Tom Tiffany (CD7) signed on to this brief. WFA applauds these elected officials and thanks them for speaking up and being a part of this historic moment. Rep. Fitzgerald and Rep. Grothman both spoke on the House Floor yesterday about the court case:
The audio recording of the arguments is available HERE, and the transcript is available HERE.
Many states will have significant work to do should the abortion issue return to them. To learn more about what Wisconsin could look like if Roe is overturned click HERE.
---
First Legal Sports Betting Casino in Wisconsin
This week is historic in Wisconsin. At Oneida Casino near Green Bay, sports betting officially began this Tuesday. It is the first casino in the state to offer sports betting, done by amending its compact with the state. Such betting will be available for more than twelve hours a day every day, with betting beginning earlier when the Packers have a home game. Bettors just have to be on the casino's premises to place a bet. A couple of years ago, the US Supreme Court decided each state should determine whether it wants sports betting. Here, the legislature took no action on the issue.
Julaine Appling responded to this news saying, "This is heartbreaking news that we rigorously opposed. Gambling has a track record of inducing addiction, poor financial stewardship, broken relationships and eventually the erosion of families and marriage. While we are grieved by this forward movement in the gambling world we want to remind parents that it's more important than ever (thanks to the Internet) to teach children early about the dangers of gambling and the importance of stewarding money well."
To learn more about the harms of gambling and our work opposing gambling in Wisconsin click HERE.
If you want to take a stronger and more effective stand for what you believe — whether that's opposing gambling or fighting for parental rights in your school distract — we want to invite you to our final GOING LOCAL: Making Communities Great Again training session for this year a week from today, Thursday, December 9, 2021, at 6 p.m. in Sheboygan Falls. Our last four events reached capacity several days before the event, so if you want to attend claim your seat ASAP! 
---
The End of an 8 Year Legal Battle Over LGBT Anti-discrimination Laws
Barronelle Stutzman, a florist, has been at the center of an eight-year legal battle over LGBT anti-discrimination laws. She has reached a settlement that avoids exorbitant fees. Most importantly, she says, the settlement keeps her conscience intact and allows her to pass the "legal torch" to other creative artists involved in the same legal struggle. Stutzman was sued in twenty thirteen after she declined to design an arrangement celebrating a same-sex wedding. The Washington state Supreme Court twice ruled she violated an anti-discrimination law.
Julaine Appling applauded Barronelle, "Barronelle is a hero. She respectfully declined business that violated her core religious beliefs and has stood strong with grace and dignity. She certainly hasn't surrendered. If she ultimately lost at the Supreme Court, she stood to lose her business, her retirement and other assets. With the low dollar amount the ACLU settled for, it's almost as if they are the ones who surrendered."
Read more HERE.
---
Social Science Proves God's Way is the Best Way
"Social science bears out the central importance that family dinner has on positive outcomes for children, including lower rates of drug abuse, teen pregnancy, depression, obesity, and eating disorders as well as higher grade-point average, self-esteem, and vocabulary," wrote Dan Hart for Family Research Council. "But the benefits of family meals—or any shared meal—go much deeper than what social science can prove. Dining together fills an innate need that all human beings crave: the desire for true communion and fellowship with our Creator and with one another."
The social benefits from family mealtime should not surprise us. God created us for relationship with Himself and others; He also ordained the family unit. Parents and grandparents should consider implementing this simple routine of regular family meals. Regardless of how chaotic your family dinner may be at times, they will reap dividends in the future.
Read the complete article HERE.
---
WEEKLY RADIO COMMENTARY. "WISCONSIN FAMILY CONNECTION" – Airing this week on over 20 stations statewide. Click HERE to listen to this week's Wisconsin Family Connection, "Supreme Court, Supreme Law, Supreme Issue." Read the complete radio commentary HERE. Subscribe to our podcasts HERE! 
ARCHIVED:
Week of November 22, 2021 – Heritage of Liberty and Thanksgiving
Week of November 15, 2021 – How Big the 'Big Tent?
Week of November 8, 2021 – Them Before Us: It's Time
Week of November 1, 2021 – Forever Families; Forever Grateful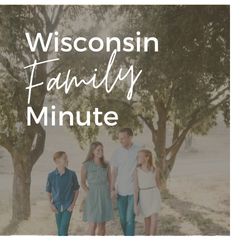 "WISCONSIN FAMILY MINUTE"
A daily program for Christian radio stations! Click HERE for our daily program; listen or download! Click HERE to subscribe to your Wisconsin Family Minute podcasts! Find your local station HERE. If the Christian radio station you listen to isn't carrying "Wisconsin Family Minute," please encourage them to do so. Contact us at 866-849-2536 or info@wifamilycouncil.org. 
HOME FRONT – VCY AMERICA
WFC President Julaine Appling hosts VCY America's "Home Front" program every Wednesday afternoon (Sept.-May) at 3:15 p.m. CLICK HERE to listen to the archived episodes. Today's program was recorded as Julaine and Micah headed to Washington, DC, for the Supreme Court hearing on the case that could overturn Roe v. Wade. Listen as Micah and Julaine discuss that case, share thoughts on the Waukesha tragedy, and provide important information on sports betting beginning in Wisconsin. Listen in HERE.
VCY AMERICA TV30 "InFocus"
Julaine Appling, WFC president, is a regular guest (one Monday per month) on VCY America's TV 30 "InFocus" live, call-in program with Jim Schneider which airs on Monday evenings from 7:00-8:00 p.m. (Sept. through May). Click HERE to watch archived episodes. Livestream "InFocus" HERE.  Julaine joined Jim Monday, November 8, 2021. Watch the show HERE.  Julaine's next guest appearance on "In Focus" is Monday, December 6, 2021.
STAND UP FOR THE TRUTH – Q90FM
Julaine Appling is an occasional guest on Q90's "Stand Up for the Truth" program hosted by David Fiorazo (9-10 a.m., M-F). Julaine most recently joined David on Tuesday, September 21, 2021. Listen in HERE. Listen to the previous Julaine's most recent appearance on the podcast, Monday, November 22, HERE. 
–WFA's president Julaine Appling is available to speak to your group, church, school, civic organization, and other events. Call 
866-849-2536
 to schedule.
–Dave Lingle, Wisconsin Family Council's Director of Church Relations, is available to speak in churches. Call 
920-342-1928
 for more information.