MARK YOUR CALENDARS
Call our office at 866-849-2536 to schedule a speaker from WFA or WFC for your next event! 
---
CHRISTMAS
Saturday, December 25, 2021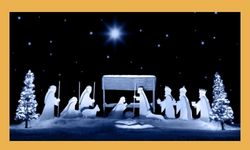 NEW YEARS DAY
Saturday, January 1, 2022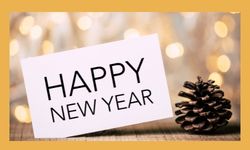 MARCH FOR LIFE
January 21, 2022


Washington D.C.
Learn more HERE.
---
LEAD WISCONSIN
July 10-15, 2022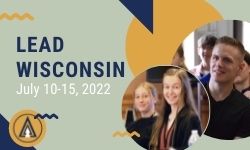 Hey, teens! Reserve your spot HERE!
If you're 19+ and want to invest in the next generation, contact us HERE!
Equipping teens to become effective godly leaders who engage the culture
from a Biblical perspective.
---
2020-2021 Legislative Directory


CLICK HERE to download
your FREE copy today!
---
Responding to the Transgender Issue:
Parent Resource Guide


Are you struggling to find the right words to help your child navigate transgender issues?
If so, "The Parent Resource Guide" was written with you in mind!
It is a carefully researched resource providing parents with practical ways to address the transgender issue with their children.
Grab your free copy HERE.
Call our WFC office at 888-378-7395 to obtain a print copy for a suggested donation of $5.
_____________
PARTNER WITH US!
It is the mission of Wisconsin Family Action to advance Judeo-Christian principles and values in Wisconsin by strengthening, preserving, and
promoting marriage, family, life and religious freedom. Our vision is a Wisconsin where God is honored, families thrive, human life is cherished
and religious freedom flourishes.
CLICK here to invest in your family, faith, freedom and future!
_____________
LEAVING A LEGACY
Because of our desire to serve and help families, our ministry is making resources available that can be useful in creating a wise giving plan.
Click HERE for more information on how you can significantly impact the Kingdom while strengthening and building families.
---
IN THIS EDITION
Why We Need To Celebrate the Gift of Marriage and Children
The Danger of Federalizing Elections
WI Attorney General Won't Ban Abortions if Roe is Reversed
Dads Are Gifts from God
In the Media
---
Why We Need To Celebrate the Gift of Marriage and Children
A new report from Forward Analytics shows that the state of Wisconsin will face challenges in the coming years due to stagnating population growth during the last decade. According to the report, the state's population increased 3.6%, the slowest 10-year growth rate on record. This trend is being driven by a declining youth population. Over the decade, Wisconsin's under-18 population fell 4.3%, more than double the 2.1% decline during 2000-2010. The decline in the youth population was largely driven by falling birth rates.
Julaine Appling pointed out a solution, "This is an issue we must keep returning to. All over our state, employers are desperate for workers. This isn't just a skills gap or people being paid not to work. This is a demographic issue. Our decades-long low birth rate has caught up to us. One answer to this serious problem is for all of us to become marriage and child-bearing champions, especially families and churches. Simply put, we need more 'good fertility,' which is that which takes place in one-man/one-woman marriages. We need to view children as gifts, not burdens or unwanted responsibilities."
---
The Danger of Federalizing Elections
Election integrity continues to be a hot topic in Wisconsin. Adding to the controversy, Governor Evers announced earlier this week that recently he joined with 16 other governors to send a letter to US Senate Majority Leader Chuck Schumer and Minority Leader Mitch McConnell urging them to pass the so-called "Freedom to Vote Act" and the John R. Lewis "Voting Rights Advancement Act." Both bills, which have already passed in the US House of Representatives, essentially federalize all elections and are heavily supported by liberal lawmakers and organizations. 
Julaine Appling clarified, "Federalizing our elections is exactly the wrong way to ensure free and fair elections where it's easy to vote but hard to cheat. These bills would remove from states the ability to make and enforce election law. That's a set up for fraud because it removes the process further from the people. Hopefully, conservatives in the US Senate will continue to stand strong on this issue."
In other words, federalizing elections directly opposes the preservation of a government that is "of the people, for the people and by the people."
---
WI Attorney General Won't Ban Abortions if Roe is Reversed
"Wisconsin's Democratic Attorney General Josh Kaul said in an interview Tuesday that he would not investigate or prosecute anyone for having an abortion should the U.S. Supreme Court overturn Roe v. Wade and a currently unenforceable state ban takes effect," wrote Scott Bauer, reporting for Associated Press earlier this week.
Julaine Appling pointed out the significance of Attorney General Kaul's statement, "State attorneys general do not get to pick and choose which laws they wish to enforce based on political expediency. Science and our moral reason tell us that a child in the womb is just that, a child. Wisconsin has a law that would prohibit most abortions should Roe be overturned. It's important to remember that elections have consequences. Attorney General Kaul is running for re-election next fall."
In preparation for an After Roe America and Wisconsin, Wisconsin Family Action has partnered with Family Policy Alliance in an After Roe campaign. HERE you can watch a video of Julaine Appling assessing what Wisconsin might look like in a post-Roe time.
---
Many today are trying to say dads are not essential in the lives of their children. They couldn't be more wrong. Dads are gifts from God, and the relationship they have with their daughters is, well, simply irreplaceable.
This week I, Julaine Appling, attended a funeral of a pastor friend during which all four of his daughters shared. As I listened, I was reminded in a powerful way the difference a dad can make in the life of a daughter and of how necessary that influence is.
If you are a dad with a daughter, I urge you to do everything you can to build a strong relationship with her. Fight for her, teach her, give her roots and wings, cherish her, encourage her, appropriately admonish her—love her.
Daughters, thank God for the dad you have or have had. Foster a good relationship with him, seek his counsel, learn from him—give him honor and respect—and love him with all your heart. Dads and daughters—a special relationship, a great gift from our loving God.
This is an excerpt from this weeks' Wisconsin Family Connection broadcast. Listen to the complete episode HERE or read the transcript HERE.
WEEKLY RADIO COMMENTARY. "WISCONSIN FAMILY CONNECTION" – Airing this week on over 20 stations statewide. Click HERE to listen to this week's Wisconsin Family Connection, "Dads & Daughters." Read the complete radio commentary HERE. Subscribe to our podcasts HERE! 
ARCHIVED:
Week of December 6, 2021 – Sports Betting Comes to Wisconsin
Week of November 29, 2021 – Supreme Court, Supreme Law, Supreme Issue
Week of November 22, 2021 – Heritage of Liberty and Thanksgiving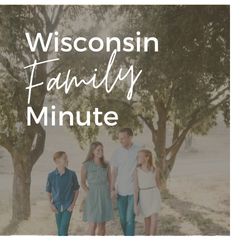 "WISCONSIN FAMILY MINUTE"
A daily program for Christian radio stations! Click HERE for our daily program; listen or download! Click HERE to subscribe to your Wisconsin Family Minute podcasts! Find your local station HERE. If the Christian radio station you listen to isn't carrying "Wisconsin Family Minute," please encourage them to do so. Contact us at 866-849-2536 or info@wifamilycouncil.org. 
HOME FRONT – VCY AMERICA
WFC President Julaine Appling, joined by WFC Exec VP Micah Pearce, hosts VCY America's "Home Front" program every Wednesday afternoon (Sept.-May) at 3:15 p.m. CLICK HERE to listen to the archived episodes. On yesterday's Home Front, Julaine and Micah discuss a recent Barna poll regarding young people identifying as LGBTQ+ and reasons for why that is happening, with a special look at education in Wisconsin, as well as give some interesting facts about elected officials issuing Christmas cards. Click HERE to listen to the program.
VCY AMERICA TV30 "InFocus"
Julaine Appling, WFC president, is a regular guest (one Monday per month) on VCY America's TV 30 "InFocus" live, call-in program with Jim Schneider which airs on Monday evenings from 7:00-8:00 p.m. (Sept. through May). Click HERE to watch archived episodes. Livestream "InFocus" HERE.  Julaine joined Jim Monday, December 6, 2021. Watch the show HERE. Her next appearance on InFocus will be Monday, January 8, 2021 at 7p.m..
STAND UP FOR THE TRUTH – Q90FM
Julaine Appling is an occasional guest on Q90's "Stand Up for the Truth" program hosted by David Fiorazo (9-10 a.m., M-F). Julaine most recently joined David on Tuesday, September 21, 2021. Listen in HERE. Listen to the previous Julaine's most recent appearance on the podcast, Monday, November 22, HERE. 
–WFA's president Julaine Appling is available to speak to your group, church, school, civic organization, and other events. Call 866-849-2536 to schedule.
–Dave Lingle, Wisconsin Family Council's Director of Church Relations, is available to speak in churches. Call 920-342-1928 for more information.