MARK YOUR CALENDARS
Call our office at 866-849-2536 to schedule a speaker from WFA or WFC for your next event! 
---
LABOR DAY
Monday, September 6, 2021

SEE YOU AT THE POLE
Wednesday, September 22, 2021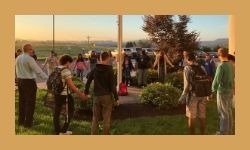 *photo courtesy of See You at the Pole
---
LEAD WISCONSIN 2021
IS ALMOST OVER!
 

Join the waitlist for 2022 HERE!
If you're 19+ and want to invest in the next generation, contact us HERE!
Please pray that what campers learned this week will positively change the course of their lives for God's glory.
Equipping teens to become effective godly leaders who engage the culture
from a Biblical perspective.
---
NEW! 2020-2021 Legislative Directory

CLICK HERE to download
your FREE copy today!
---
Responding to the Transgender Issue:
Parent Resource Guide


Are you struggling to find the right words to help your child navigate transgender issues?
If so, "The Parent Resource Guide" was written with you in mind!
It is a carefully researched resource providing parents with practical ways to address the transgender issue with their children.
Grab your free copy HERE.
Call our WFC office at 888-378-7395 to obtain a print copy for a suggested donation of $5.
_____________
PARTNER WITH US!
It is the mission of Wisconsin Family Action to advance Judeo-Christian principles and values in Wisconsin by strengthening, preserving, and
promoting marriage, family, life and religious freedom. Our vision is a Wisconsin where God is honored, families thrive, human life is cherished
and religious freedom flourishes.
CLICK here to invest in your family, faith, freedom and future!
_____________
LEAVING A LEGACY
Because of our desire to serve and help families, our ministry is making resources available that can be useful in creating a wise giving plan.
Click HERE for more information on how you can significantly impact the Kingdom while strengthening and building families.
---
How You Can Set the Next Generation Up for Success in 2021
IN WASHINGTON D.C.: Taxpayer-Funded Abortions
What Christians Need to Know about Colorado Law
The Unsuspected Contributor to Increased Adolescent Depression and Suicide
IN THE MEDIA  
---
How You Can Set the Next Generation Up for Success in 2021
Writing for Christian Post, Samuel Rodriguez offers four ways an older generation can develop the next generation, especially in light of all that we have gone through over the past year. Rodriguez says the older generation needs to invest time — spending time with God each day and purposefully serving others, talent — sharing unselfishly their gifts and abilities, attention — undivided and undistracted, and treasure — not just money, but stories of hardship and plenty, defeat and victory, of God's answered prayers and faithfulness.
Julaine Appling expounded, "As Mr. Rodriguez says, the next generation will build either on the ruins or the triumphs we give them. No generation succeeds or fails completely on its own. We all play a part. May God grant us the faith and discipline to live joyfully in such a way that the next generation desires to know God, trust Him and live for Him and then wants to pass that on to those coming behind them."
We love what Mr. Rodriguez has to say about investing in the next generation especially in light of being one day away from the end of our inaugural LEAD Wisconsin camp.
This week eighty teens are attending Wisconsin Family Council's LEAD Wisconsin camp. LEAD Wisconsin is built on a government and civics platform where the campers engage in a mock legislature using real Wisconsin bills throughout the week. The legislative portion culminates in a floor session in the Assembly chambers in the state capitol on Friday morning. But the real purpose of LEAD Wisconsin is to equip teens to become effective godly leaders who engage the culture from a Biblical perspective. 
LEAD Wisconsin is really a leadership camp focused on helping teens understand and adopt a biblical worldview — which of course requires that they have a personal relationship with Jesus Christ. The teens are hearing from guest speakers who are bringing challenging presentations from a biblical perspective, all designed to equip them to be godly leaders. Please pray for the lessons they've learned this week to positively change the course of their lives for God's glory.
You can see what they've been doing by following us on FaceBook or Instagram! You can financially invest HERE.
---
IN WASHINGTON D.C.: Taxpayer-Funded Abortions
Last week, "for the first time in 45 years, the U.S. House of Representatives passed a bill to provide taxpayer funding of elective abortions for Medicaid recipients," reported John McCormack for National Review. He continued to explain, "Since 1976, regardless of partisan control of Congress, every appropriations bill funding Medicaid that passed the House included the Hyde Amendment, which bars federal funding of abortion except in rare circumstances." 
Julaine Appling, President of Wisconsin Family Action and Wisconsin Family Council, responded to this significant legislative shift saying, "The power to tax is an extraordinary power. It not only confiscates citizens' money, it makes the citizens complicit in however government spends that money. The Hyde Amendment largely stops taxpayer money from funding abortion, a procedure whose sole purpose is to kill a human being. This isn't healthcare and the US Senate needs to call checkmate on the US House."
Read more HERE. Take action to oppose this legislation HERE.
---
What Christians Need to Know about Colorado Law
"Lorie Smith, a Christian web designer and the owner of 303 Creative, sued the state, saying she wants to use her gifts to 'celebrate and promote God's design for marriage' as 'an institution between one man and one woman.' Under Colorado law, though, Smith must design websites promoting same-sex weddings if she designs websites promoting weddings between one man and one woman…The law also prohibits her from stating her beliefs about marriage on her business website."
Julaine commented on this by explaining why Christians need to be aware, "This an example of how our religious freedom is under attack. Christians need to be aware of such decisions. Hosea tells us God's people are destroyed for lack of knowledge. We should respond with prayer, sharing of accurate information, and voting for judges, or for people who will appoint judges, who will uphold the law, not make the law, which is what this judge has done."
Read more HERE.
---
The Unsuspected Contributor to Increased Adolescent Depression and Suicide
Research over the last 30 years or so indicates we have a mental health crisis among our adolescents. According to Mona Charen, writing for the online National Review, tests given over as many as seven decades reveal a concerning trend.  "Children, adolescents, and young adults have all experienced dramatic increases in anxiety and depression over the past several decades."
To what do we attribute this alarming change? Research shows it's not social media or the economy. Turns out — a real shocker here — adolescent depression and suicide are strongly correlated with divorce, the aftermath of divorce, and single parenting.
Here's the bottom line. God's plan for marriage and family really does work. Our ridiculous human attempts at improving on God's divine design are dangerous and damaging.  Men and women marry; then they have children. That's God's good order.
Parenting isn't really about the parent. It's about the children. If we really believe children are a gift from God, if we really believe they are not trophies or toys or political pawns or a means by which to relive one's childhood or a way to show someone who's boss, then we take seriously being a parent. 
In doing so, we honor God and we give our children the very best opportunity to grow up whole and healthy — and that should make a parent very happy.
Listen to the full podcast episode HERE or read the transcript HERE.
---
WEEKLY RADIO COMMENTARY. "WISCONSIN FAMILY CONNECTION" – Airing this week on over 20 stations statewide. Click HERE to listen to this week's Wisconsin Family Connection, "Marriage and Parenting Tips: It's Not About Your Happiness". Read the transcript of this week's commentary HERE. Subscribe to our podcasts HERE! 
ARCHIVED:
Week of July 26, 2021 – The Case to Overturn Roe?
Week of July 19, 2021 – What's Wrong with Equality?
Week of July 12, 2021 – Selling Out WI Citizens on a Bad Bet
Week of July 5, 2021 – Lies Ensnare; Truth Frees


"WISCONSIN FAMILY MINUTE"
A daily program for Christian radio stations! Click HERE for our daily program; listen or download! Click HERE to subscribe to your Wisconsin Family Minute podcasts! Find your local station HERE. If the Christian radio station you listen to isn't carrying "Wisconsin Family Minute," please encourage them to do so. Contact us at 866-849-2536 or info@wifamilycouncil.org. 
HOME FRONT – VCY AMERICA
WFC President Julaine Appling hosts VCY America's "Home Front" program every Wednesday afternoon (Sept.-May) at 3:15 p.m. CLICK HERE to listen to the archived episodes. Home Front will resume after Labor Day.
Click HERE to subscribe to future Home Front podcasts!  
VCY AMERICA TV30 "InFocus"
Julaine Appling, WFC president, is a regular guest (one Monday per month) on VCY America's TV 30 "InFocus" live, call-in program with Jim Schneider which airs on Monday evenings from 7:00-8:00 p.m. (Sept. through May). Click HERE to watch archived episodes. Julaine was a guest on Monday, May 10, 20201. Click HERE to watch this most recent episode where Jim and Julaine discussed many Wisconsin legislative issues. Livestream "InFocus" HERE. The last "InFocus" for the season is next Monday. Julaine's appearances will resume in September when "InFocus" begins a new season.
STAND UP FOR THE TRUTH – Q90FM
Julaine Appling is a regular guest on Q90's "Stand Up for the Truth" program hosted by David Fiorazo (9-10 a.m., M-F). Julaine most recently joined David on Thursday, June 17, 2021. CLICK HERE to listen! 
–WFA's president Julaine Appling is available to speak to your group, church, school, civic organization, and other events. Call 866-849-2536 to schedule.
–Dave Lingle, Wisconsin Family Council's Director of Church Relations, is available to speak in churches. Call 920-342-1928 for more information.