MARK YOUR CALENDARS
Call our office at 866-849-2536 to schedule a speaker from WFA or WFC for your next event!
NEW EVENT ALERT!!


TONIGHT! (Still some room!)
Thursday, AUGUST 27, 2020
Wausau, WI (CitySquare Center)
6-8 p.m.
Tuesday, SEPTEMBER 1, 2020
Verona, WI (Pizza Ranch)
6-8 p.m.
Thursday, SEPTEMBER 10, 2020
Oconomowoc, WI (Schwefel's)
6-8 p.m.
Thursday, SEPTEMBER 15, 2020
Sturgeon Bay, WI ( The Lodge at Leathem Mill)
​​​​​​​6-8 p.m.
CLICK HERE to register now.
Watch for more information in
next week's newsletter!
___________
BE PART of GIDEON'S ARMY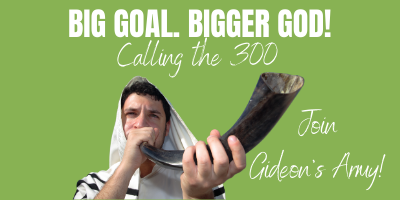 Is this YOU? 300 people investing $1000 
between now and December
so that Wisconsin Family Action has
all we need to complete our election work.
READ MORE HERE
___________
34th Annual ECFA Bike & Hike
Adoption/Pregnancy Support Fundraiser
Saturday, September 12, 2020
Waukesha, WI


LEARN MORE HERE
___________
TUESDAY, NOVEMBER 3, 2020
GENERAL ELECTION DAY


A project of Wisconsin Family Action.
CLICK HERE to find all you need to know
about voting–endorsements, Voter Guide,
how to register and more!
______________
Responding to the Transgender Issue:
Parent Resource Guide


This resource is fully researched and documented, defines terms,
explains the issue thoroughly and gives parents practical ways
to address the issue with their children and especially in schools.
A free pdf of the publication is available HERE.
Call our WFC office at 888-378-7395 to obtain a print copy for a suggested donation of $5.
_____________
PARTNER WITH US!
It is the mission of Wisconsin Family Action to advance Judeo-Christian principles and values in Wisconsin by strengthening, preserving, and
promoting marriage, family, life and religious freedom. Our vision is a Wisconsin where God is honored, families thrive, human life is cherished
and religious freedom flourishes.


CLICK here to invest in your family, faith, freedom and future!
_____________
LEAVING A LEGACY
Because of our desire to serve and help families, our ministry is making resources available that can be useful in creating a wise giving plan.
Click HERE for more information on how you can significantly impact the Kingdom while strengthening and building families.
---
Wisconsin's Cultural Indicators 2019


Click HERE to read more
Wisconsin's Cultural Indicators, 2019 Edition
is now available online HERE or
by contacting our office
at 608-268-5074.
_____________
Get To Know Your Elected Officials
Wisconsin's 2019-2020Legislative Directory
Now available for download
Click
Here
to find out who your state and federal legislators are, along with their contact information.
Establish a relationship; let them know you are informed, interested, and involved. PRAY for your elected officials!  (I Tim. 2:1-4)
Mail-in v. Absentee Ballots
President Trump has repeatedly said he thinks a mail-in election is fraught with the possibility for fraud, would delay the final outcome of the election, and is unnecessary given the current COVID situation in the vast majority of states, a position supported recently by Dr. Fauci, one of Trump's leading COVID experts and advisers.
Presidential candidate Joe Biden thinks otherwise, claiming a mail-in election is safe and secure. He appears to be fine with his party's push to give the United States Postal Service additional taxpayer funding to facilitate such nationwide voting, and believes voting in person in November isn't a good thing given the virus.
The president has tried on numerous occasions to distinguish between a mail-in election and absentee ballot voting.  The distinction he is making is accurate and important.
Learn more about the differences between mail-in and absentee voting (specifically in Wisconsin) by clicking HERE to read the transcript of this week's Wisconsin Family Connection. If you prefer to listen to the audio of the program, CLICK HERE.
Watch the video from PragerU that explains this issue HERE.
NOTE: Wisconsin does not have a mail-in-only election; we have absentee ballots available upon request from eligible, registered voters. However, the state elections commission will this fall mail all registered voters an absentee ballot request form. One problem is that this presumes our voter registration rolls are accurate and current—and we know they are not. Those rolls need to be cleaned up first—as our state supreme court has already ordered..
Did you KNOW?
Vote Right Wisconsin is your "go to" website with strictly election-only information for upcoming elections. CLICK HERE to check out our endorsements, party platform comparisons, how to register to vote and MORE! Vote Right Wisconsin is a project of Wisconsin Family Action.
---
Former Planned Parenthood Manager Boldly Speaks Out For LIFE at RNC 
Former Planned Parenthood manager Abby Johnson, now ardently pro-life and leader of an organization helping people get out of Planned Parenthood, used her speech at the Republican National Convention (RNC) earlier this week to give graphic descriptions of abortion. President Trump tweeted the entire speech.
Johnson gave her full support behind the president saying he "has done more for the unborn than any other president" adding that she believes two more US Supreme Court appointments could result in the overturning of Roe v. Wade in her lifetime.
Julaine Appling, WFA president, says, "Graphic descriptions of abortion are always hard to hear, but they represent the truth of what organizations like Planned Parenthood are all about. What needs to happen is action that completely stops taxpayer money from going to Planned Parenthood. Presidents have the ability to make that happen. This speech should embolden all pro-life candidates running for office at every level of government."
COMMIT TO VOTE! Pledge, right here and now, to committing your voice, your choice, your values by ballot in the upcoming elections! Click HERE to sign the pledge today.
Wisconsin Family Action is 100% pro-life; from conception to natural death. Click HERE to partner with us for LIFE today!
---
Parochial School in Madison Challenges Gov Evers' Public Health Order
Last Friday Public Health Madison & Dane County issued an order that requires all county schools, both public and private, to begin the school year with virtual instruction for grades three through twelve. In person instruction may be offered for kindergarten through second grades providing certain precautions are taken. In response to the order, St Ambrose Academy, a private religious school in Madison, quickly began raising money to legally challenge the order, asserting that religious schools have been held to far higher standards than other businesses.
Read the new Public Health Order HERE.
Read about the lawsuit HERE.
"Such a lawsuit seems very timely," says Julaine Appling, WFA president, "We have many times asked attorneys how it is that private schools have been treated so differently from private businesses under COVID-19 orders. In addition many private schools have spent much time and money meticulously following local, state and federal guidelines to reopen in person only to have that option suddenly ripped away for schools in Madison."
---
Lawsuit Challenges Gov. Evers' 2nd Public Health Emergency Declaration
On May 12, 2020, Wisconsin Governor Tony Evers issued a 60-day public health emergency, declared in relation to the sudden arrival of COVID-19.
On July 30, 2020, Governor Evers declared a second public health emergency, Executive Order #82, and seized emergency powers for a second 60-day period to address the ongoing COVID-19 pandemic. Accompanying the new emergency declaration was a mask mandate applying to all 72 counties.
The Wisconsin Institute for Law & Liberty (WILL), on behalf of three Wisconsin residents and taxpayers, filed a lawsuit in Polk County Circuit Court on Tuesday, August 25, 2020, against Governor Tony Evers for violating state law with this second public health emergency declaration related to COVID-19.
WILL President and General Counsel Rick Esenberg said, "This lawsuit is not about whether masks are good or bad, or whether Wisconsin ought to do more, or less, to address COVID-19. It isn't even about whether the state should have a mask mandate. This lawsuit is about our system of government and the rule of law. Governor Evers cannot seize these time-limited emergency powers more than once without legislative approval." 
>>>>>Read more HERE.
WILL Asks Wisconsin Supreme Court To Invalidate Dane County School Closure Order
In addition to the lawsuit above, WILL filed an original action petition on Wednesday, August 26, 2020, to the Wisconsin Supreme Court asking for a review of the Dane County health department's recent order closing all schools, public and private, for grades 3-12. The original action is filed on behalf of 8 Dane County families, 5 private schools, School Choice Wisconsin Action, and the Wisconsin Council of Religious and Independent Schools (WCRIS).
>>>>>Read more HERE.
Wisconsin Family Action is a strong voice for families and school choice in Wisconsin. Click HERE to partner securely with us today!
---
IN THE MEDIA
WEEKLY RADIO COMMENTARY. "WISCONSIN FAMILY CONNECTION" –  Airing this week on over 20 stations statewide. Listen to this week's Wisconsin Family Connection, "Mail-in v. Absentee" HERE. Read the transcript of this week's commentary HERE. Subscribe to our podcasts HERE! 
ARCHIVED:
Week of August 17, 2020 – To IRS: Abortion Is Not Health Care
Week of August 10, 2020 – "Knowing Our History" (originally aired July 22, 2019) 
Week of August 3, 2020 – "Commit to Action Because All Elections Have Consequences"
"WISCONSIN FAMILY MINUTE"
A daily program for Christian radio stations! Click HERE for our daily program; listen or download! Click HERE to subscribe to your Wisconsin Family Minute podcasts! Find your local station HERE. If the Christian radio station you listen to isn't carrying "Wisconsin Family Minute," please encourage them to do so. Contact us at 866-849-2536 or info@wifamilycouncil.org. 
HOME FRONT – VCY AMERICA
WFC President Julaine Appling hosts VCY America's "Home Front" program every Wednesday afternoon (Sept.-May) at 3:15 p.m. Home Front is currently on a break for the season. We hope you will tune in when we return on Wednesday, September 9! Click HERE to listen to archived episodes. Click HERE to subscribe to future Home Front podcasts!
VCY AMERICA TV30 "InFocus"
Julaine Appling, WFC president, is a regular guest (one Monday per month) on VCY America's TV 30 "InFocus" live, call-in program with Jim Schneider which airs on Monday evenings from 7:00-8:00 p.m. (Sept. through May). Livestream InFocus HERE. Click HERE to watch archived episodes until September 2020 when we resume our regular programming schedule. The new InFocus season kicks off on Monday, September 14. Julaine will be a guest for this first show of the new season.
STAND UP FOR THE TRUTH – Q90 FM
Julaine Appling is a regular guest on Q90's "Stand Up for the Truth" program (9-10 a.m., M-F). CLICK HERE to listen to Julaine on this week's "Stand Up for the Truth" program on Q90fm, hosted by David Fiorazo. 
–WFA's president Julaine Appling is available to speak to your group, church, school, civic organization, and other events. Call 866-849-2536 to schedule.
–Dave Lingle, Wisconsin Family Council's Director of Church Relations, is available to speak in churches. Call 920-342-1928 for more information.