MARK YOUR CALENDARS
Call our office at 866-849-2536 to schedule a speaker from WFA or WFC for your next event! 
---
LABOR DAY
Monday, September 6, 2021

Lunch with a Purpose
Tuesday, September 14, 2021 at 12 p.m.


Featuring Ken Ham with Answers in Genesis
Register TODAY! It's FREE!
SEE YOU AT THE POLE
Wednesday, September 22, 2021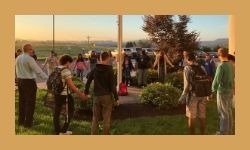 *photo courtesy of See You at the Pole
MARCH FOR LIFE WISCONSIN
Saturday, October 2, 2021


Learn more or register HERE.
---
LEAD WISCONSIN
July 10-15, 2022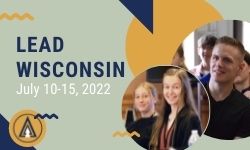 Reserve your spot HERE!
If you're 19+ and want to invest in the next generation, contact us HERE!
Equipping teens to become effective godly leaders who engage the culture
from a Biblical perspective.
---
2020-2021 Legislative Directory


CLICK HERE to download
your FREE copy today!
---
Responding to the Transgender Issue:
Parent Resource Guide


Are you struggling to find the right words to help your child navigate transgender issues?
If so, "The Parent Resource Guide" was written with you in mind!
It is a carefully researched resource providing parents with practical ways to address the transgender issue with their children.
Grab your free copy HERE.
Call our WFC office at 888-378-7395 to obtain a print copy for a suggested donation of $5.
_____________
PARTNER WITH US!
It is the mission of Wisconsin Family Action to advance Judeo-Christian principles and values in Wisconsin by strengthening, preserving, and
promoting marriage, family, life and religious freedom. Our vision is a Wisconsin where God is honored, families thrive, human life is cherished
and religious freedom flourishes.
CLICK here to invest in your family, faith, freedom and future!
_____________
LEAVING A LEGACY
Because of our desire to serve and help families, our ministry is making resources available that can be useful in creating a wise giving plan.
Click HERE for more information on how you can significantly impact the Kingdom while strengthening and building families.
---
Vaccine Update and Ideas for Responding to
Employers who are Mandating the Vaccine
5 Ways To Pray for Afghanistan
Exciting Momentum at the Local Level in Wisconsin
Why We Should Talk about the Ninth Amendment More
Court Asks: "Why is animal dismemberment illegal while
the dismemberment of an unborn baby is legal?"
IN THE MEDIA  
---
Vaccine Update and Ideas for Responding to
Employers who are Mandating the Vaccine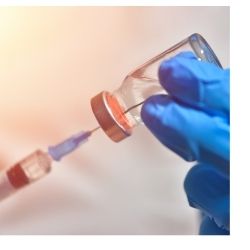 This week Governor Evers announced he is giving $100 VISA gift cards to people 12 and over who get the first dose of the COVID vaccine by Labor Day. This comes after he tried using free cream puffs at State Fair as an incentive and rib-eye steaks in Green Bay. According to Empower Wisconsin, taxpayers are on the hook for this latest cash giveaway, with Evers using funds from the American Rescue Plan Act.
Meanwhile, the Governor is also talking about requiring all state employees to be vaccinated, and Milwaukee Mayor Tom Barrett (soon to be Ambassador to Luxemburg!) has ordered all City of Milwaukee employees to be vaccinated by October 29.
As talk of mandated vaccines ramps up, more and more people are concerned about their places of employment requiring the vax. To help people facing this situation, we've posted a blog with some legal resources on this issue.
---
5 Ways to Pray for Afghanistan
Arielle Del Turco on Christianpost.com shared five ways American Christians can pray for people in Afghanistan. She began by urging that we pray for the protection of Afghan Christians and that God would give them wisdom. She went on to list the safety of women and girls in Afghanistan, that the evil plans of the Taliban would be thwarted, that world leaders would have the courage and proper understanding of the situation and would make a positive difference, and for the future of Afghanistan — that freedom and stability would be restored and Christian witness allowed.
Julaine Appling, President of Wisconsin Family Action and Wisconsin Family Council, commented, "So many Americans are deeply concerned about what's happening in this war-torn, terrorist-occupied, now-radical Islamic country. Prayer really is our best response. Praying as a family sends a powerful message to the younger generation. In addition, we should all prayerfully consider, as God provides opportunity, how we can help private rescue efforts."
Read more HERE.
---
Exciting Momentum at the Local Level in Wisconsin
On Tuesday CBS58 reported that "Some parents [from the Mequon-Thiensville School District] spent all day Monday collecting last-minute signatures to try and recall four of the seven members on the MTSD board. Those parents worked the last 60 days collecting more than 4,400 signatures, enough to go to a special election if certified." 
The article went on to quote constituent Amber Schroder saying that test scores have decreased, and the board members are not listening to concerned parents: "'We'd like to replace [the current board members] and put better people on the board that will stick up for the constituents….They're not paying attention to us anymore. They're either checked out or they decided to disregard a very large population of the community's opinions.'"
This is exciting momentum at the local level created by individuals who are standing up for their rights.
In this week's podcast, Julaine Appling said that this level — the local level — is one of the most effective places for individuals to get involved in their government: "Engaging in local government is one of the most effective actions citizens can take. Unlike federal-level or even state-level issues, a relatively few citizens can make an enormous difference with school boards, city councils, town or village boards, or county boards."
You can listen to the full episode HERE or read the transcript HERE.
---
Why We Should Talk about the Ninth Amendment More
Talk about the US Constitution swirls every day. Many Americans are familiar with the First and Second Amendments, part of the Bill of Rights, the first ten amendments which were added to the Constitution after ratification. And we hear much talk about the 14th Amendment as it relates to due process. But rarely do we hear lawyers or judges talk about or use the Ninth Amendment, which basically reserves to the people and the states the power to specify and secure rights that pre-date the Constitution (sometimes referred to as natural-law or common-law rights) and are not enumerated (or listed) in the Constitution.
Julaine Appling encouraged families to read and research the amendment, "The Ninth Amendment is significant. Some legal experts say states should begin invoking it as the rationale for protecting such common-law rights as life and marriage and stopping the courts from overstepping their boundaries and making law from the bench. At a minimum, we recommend citizens read this amendment and do some research on it. It could be a real difference-maker."
Learn more HERE.
---
Court Asks: Why is animal dismemberment illegal while
the dismemberment of an unborn baby is legal?
Earlier this week Michael Foust, writing for Christian Headlines, reported on a significant stride forward in the pro-life movement. "A federal appeals court that upheld a Texas abortion restriction last week also dabbled in pro-life apologetics by raising an ethical question: Why is it illegal to dismember an animal but permissible to tear apart an unborn baby?"
Julaine Appling applauded the judges involved in raising this question saying, "Occasionally judges get something very, very right. That's the case here. For years pro-life citizens have made such comparisons only to be met with blank stares or outright scoffing. These judges have rightly brought the truth of dismemberment abortion into the light. It's gruesome; it's hideous. And people would be in jail if they treated animals that way."
Read more HERE.
---
WEEKLY RADIO COMMENTARY. "WISCONSIN FAMILY CONNECTION" – Airing this week on over 20 stations statewide. Click HERE to listen to this week's Wisconsin Family Connection, "PARENTS: Guardians of Their Communities" Read the transcript of this week's commentary HERE. Subscribe to our podcasts HERE! 
ARCHIVED:
Week of August 16, 2021 – Where (or Why) Have All the Children Gone?
Week of August 9, 2021 – Lifesaving or Life-taking: Worldview Matters
Week of August 2, 2021 – Marriage and Parenting Tips: It's Not About Your Happiness
Week of July 26, 2021 – The Case to Overturn Roe?


"WISCONSIN FAMILY MINUTE"
A daily program for Christian radio stations! Click HERE for our daily program; listen or download! Click HERE to subscribe to your Wisconsin Family Minute podcasts! Find your local station HERE. If the Christian radio station you listen to isn't carrying "Wisconsin Family Minute," please encourage them to do so. Contact us at 866-849-2536 or info@wifamilycouncil.org. 
HOME FRONT – VCY AMERICA
WFC President Julaine Appling hosts VCY America's "Home Front" program every Wednesday afternoon (Sept.-May) at 3:15 p.m. CLICK HERE to listen to the archived episodes. Home Front will resume on Wednesday, September 8, 2021.
Click HERE to subscribe to future Home Front podcasts!  
VCY AMERICA TV30 "InFocus"
Julaine Appling, WFC president, is a regular guest (one Monday per month) on VCY America's TV 30 "InFocus" live, call-in program with Jim Schneider which airs on Monday evenings from 7:00-8:00 p.m. (Sept. through May). Click HERE to watch archived episodes. Livestream "InFocus" HERE.  Julaine will join Jim to open the new InFocus season on Monday, September 13, 2021.
STAND UP FOR THE TRUTH – Q90FM
Julaine Appling is an occasional guest on Q90's "Stand Up for the Truth" program hosted by David Fiorazo (9-10 a.m., M-F). Julaine most recently joined David on Thursday, June 17, 2021. CLICK HERE to listen! 
–WFA's president Julaine Appling is available to speak to your group, church, school, civic organization, and other events. Call 
866-849-2536
 to schedule.
–Dave Lingle, Wisconsin Family Council's Director of Church Relations, is available to speak in churches. Call 
920-342-1928
 for more information.