MARK YOUR CALENDARS
Call our office at 866-849-2536 to schedule a speaker from WFA or WFC for your next event! 
EVENTS 

_____
TONIGHT!
GREEN BAY, WI
Pizza Ranch in Ashwaubenon
Thursday, April 1, 2021
6-8 p.m.
♦
WAUSAU, WI
City Square Office Building 
500 N 3rd St
Tuesday, April 13, 2021
6-8pm
♦
RHINELANDER, WI
Crescent Lake Bible Camp
Thursday, April 22, 2021
6-8pm
♦
CLICK HERE for more information and to
register for these events.
___________
GOOD FRIDAY
April 2, 2021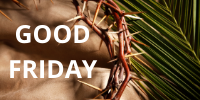 EASTER
Sunday, April 4, 2021

---
SPRING NONPARTISAN GENERAL ELECTION
Tuesday, April 6


Visit myvote.wi.gov for general election information,
including polling place, your
sample ballot and more.
Educational information on the State Superintendent of
Public Instruction race is available HERE.
Absentee-by-mail voting is underway, as is early in-person voting through Friday, April 2.
---
LEAD WISCONSIN
Not Your Average Summer Camp!
REGISTRATION NOW OPEN!


When: August 1-6, 2021
Where: Campus of Maranatha Baptist University in Watertown, WI
Who: Teens, ages 13-19
Registration Fee: $400 ($450 after April 30, 2021)
Financial assistance available.
CLICK HERE for more information
A ministry/program of
Wisconsin Family Council
---
NEW! 2020-2021 Legislative Directory
HOT OFF THE PRESS!


CLICK HERE to download
your FREE copy today!
---
Responding to the Transgender Issue:
Parent Resource Guide


Are you struggling to find the right words to help your child navigate transgender issues?
If so, "The Parent Resource Guide" was written with you in mind!
It is a carefully researched resource providing parents with practical ways to address the transgender issue with their children.
Grab your free copy HERE.
Call our WFC office at 888-378-7395 to obtain a print copy for a suggested donation of $5.
_____________
PARTNER WITH US!
It is the mission of Wisconsin Family Action to advance Judeo-Christian principles and values in Wisconsin by strengthening, preserving, and
promoting marriage, family, life and religious freedom. Our vision is a Wisconsin where God is honored, families thrive, human life is cherished
and religious freedom flourishes.


CLICK here to invest in your family, faith, freedom and future!
_____________
LEAVING A LEGACY
Because of our desire to serve and help families, our ministry is making resources available that can be useful in creating a wise giving plan.
Click HERE for more information on how you can significantly impact the Kingdom while strengthening and building families.
---
—Click HERE to view in web browser—
Elections are your opportunity to steward the government that God has given you by voting for the individuals you think would best protect your values and serve their constituents.
This Tuesday, April 6, also a great time to take a friend to the polls.
In the 2020 presidential elections, one of our staff members was talking about getting her voter registration complete on time so much that her roommate started asking questions about elections and voting. A few weeks later they both went to the polls to vote — one for her very first time.
Your voice — your vote — is certainly important, but so is your example. Don't take this lightly. Men and women in every generation have fought — some have died — for your freedom and right to vote. Go vote!
You can find your polling place and/or look over a sample ballot HERE. For a list of WFA PAC endorsed candidates CLICK HERE and to view the State Superintendent of Public Education voter info publication CLICK HERE.
---
On Wednesday, March 31, 2021, the Wisconsin Supreme Court struck down Governor Tony Evers' illegal statewide mask mandate.
WISN included this comment in its update, "The 4-3 ruling was issued in a 78-page decision Wednesday morning. Republican lawmakers filed suit in October on the mandate. They said the Governor did not have the authority to extend the state's public health emergency beyond 60 days without approval from the legislature. The majority of justices agreed." You can read more HERE.
Julaine Appling, Wisconsin Family Action President, gave this response, "This long-awaited decision by the state's high court is encouraging. The rule of law must be respected, most especially in a crisis. The judicial branch has exercised its rightful authority to check the power of the executive branch. Governor Evers will now have to work within the lawful limits of his authority."
Speaker Nancy Pelosi introduced H.R.1/S.1, the so-called "For the People Act," earlier this month. However, further investigation reveals that this bill is actually against the people and for corrupt politicians. This bill would federalize elections, pretty much removing states from the election process, and putting elections into the hands of already elected officials.
Heritage Action summarized this bill by saying, "The end goal of H.R.1/S.1 is clear — to enshrine into law dubious electoral practices that enable and encourage fraudulent behavior such as ballot harvesting, false voter registration, duplicate voting, and ineligible voting."
This bill is in direct conflict with our nation's founding principles that President Abraham Lincoln so eloquently summarized in his Gettysburg Address, "A government of the people, by the people and for the people" — not of, by, or for the current elected officials.
Providing you with current and value-driven information, updates and invitations are important to us. We're in the process of creating some exciting and new things. As we do so, we would love to get your input. So we put together a five-question multiple-choice survey — that's right, you don't have to make up any of the answers; you just have to pick one.
If you could take three minutes of your time and let us know a little bit more about who you are and what's important to you, we would greatly appreciate it!
---
WEEKLY RADIO COMMENTARY. "WISCONSIN FAMILY CONNECTION" –  Airing this week on over 20 stations statewide. Click HERE to listen to this week's Wisconsin Family Connection, "Local Government: You & Your Vote Can Make a Difference." Read the transcript of this week's commentary HERE. Subscribe to our podcasts HERE! 
ARCHIVED:
Week of March 22, 2021 – Building up or Tearing Down?
Week of March 15, 2021 – Liberty Guarding the Ballot Box 
Week of March 8, 2021 – Divorce Today, Remarry Tomorrow Bill—All About Adult Desires
Week of March 1, 2021 – Beloit Casino—A Bad Idea
"WISCONSIN FAMILY MINUTE"
A daily program for Christian radio stations! Click HERE for our daily program; listen or download! Click HERE to subscribe to your Wisconsin Family Minute podcasts! Find your local station HERE. If the Christian radio station you listen to isn't carrying "Wisconsin Family Minute," please encourage them to do so. Contact us at 866-849-2536 or info@wifamilycouncil.org. 
HOME FRONT – VCY AMERICA
WFC President Julaine Appling hosts VCY America's "Home Front" program every Wednesday afternoon (Sept.-May) at 3:15 p.m. CLICK HERE to listen to this week's episode. Today marks the beginning of a different format for Home Front. Julaine introduces Micah Pearce, Wisconsin Family Council's new Executive Vice President, who will begin hosting the program and interacting with Julaine to discuss the important issues of the day. tjp issues include updates on events, the spring election, and the Equality Act, as well as news regarding Governor Evers' approving a new casino and the State Supreme Court curtailing the governor's authority to keep issuing statewide emergency orders related to COVID.
Click HERE to subscribe to future Home Front podcasts!  
VCY AMERICA TV30 "InFocus"
Julaine Appling, WFC president, is a regular guest (one Monday per month) on VCY America's TV 30 "InFocus" live, call-in program with Jim Schneider which airs on Monday evenings from 7:00-8:00 p.m. (Sept. through May). Click HERE to watch archived episodes. Julaine was a guest on Monday, March 8, 2021. Click HERE to watch this most recent episode. Livestream "InFocus" HERE. Julaine will be on "InFocus" next on Monday, April 5, 2021.
STAND UP FOR THE TRUTH – Q90FM
Julaine Appling is a regular guest on Q90's "Stand Up for the Truth" program hosted by David Fiorazo (9-10 a.m., M-F). Julaine will join David on Wednesday, April 24, 2021 from  9-9:30 a.m. CLICK HERE to listen LIVE! Click HERE to listen to the archived episode of "Be Strong and Courageous, Stay in the Fight."
–WFA's president Julaine Appling is available to speak to your group, church, school, civic organization, and other events. Call 866-849-2536 to schedule.
–Dave Lingle, Wisconsin Family Council's Director of Church Relations, is available to speak in churches. Call 920-342-1928 for more information.